"What Was?" History Book Club (Ages 7-10)

Thursday, June 14, 2018 at 4:15 PM
Event Details
Jump back in time with other kids in book club!
This club runs runs from June 14th - 28th. We will meet on Thursdays from 4:15-5:15pm at Rashkis Elementary School.
We'll read and discuss select books from the "What Was?" series. We'll also participate in fun, book-themed activities. Our certified teachers will bring each book's setting to life with era-themed food, decor, games and more. 
Each child will receive:
Three "What Was?" books

Era-themed snacks, games and other surprises

A book club shirt 
We'll spend our first meeting getting our supplies and exploring all three time periods. We'll work together to sort items from each era, making predictions about the books. We'll check our predictions in future meetings and re-sort items as needed. Our bookworms will become experts on each major event with hands-on activities, reading and fun.
To learn more about our clubs, visit chbookworms.com.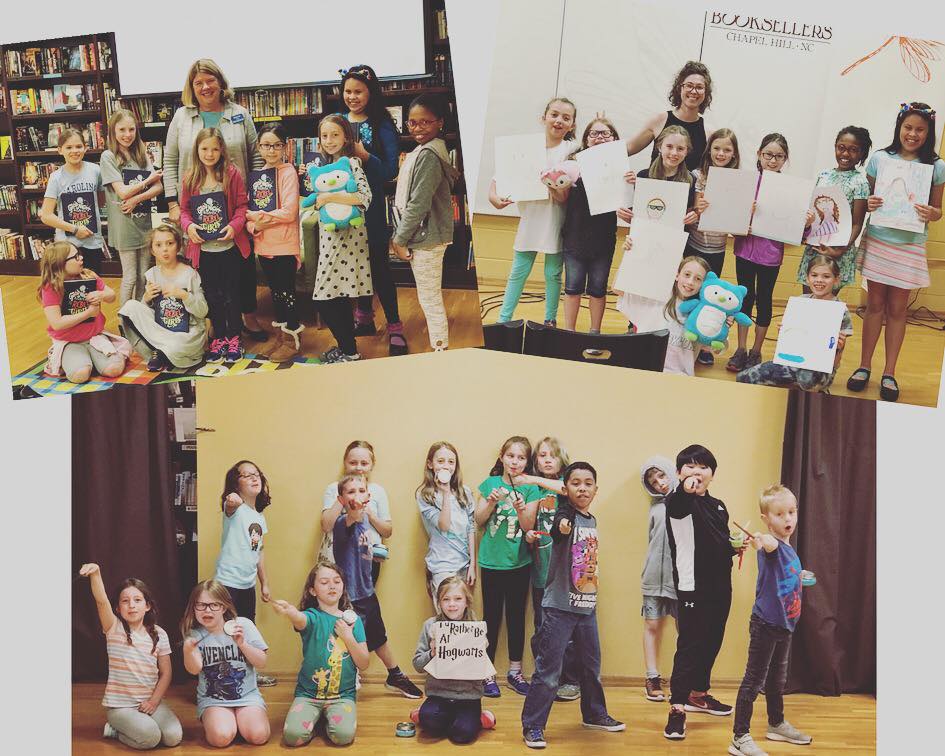 FAQs
What does my child need to bring to club?
We provide everything your child will need for club! We give out the books on the first day. We also include snack and all of the materials needed for each meeting.
Does my child need to read before the first meeting?
Nope! We hand out the books during the first meeting. We also do a book scavenger hunt, make predictions about the text and have some fun with "get to know you" activities.
 What are the meetings like?
Our meetings aim to make reading fun while bringing each story to life. We start with a game that poses questions about the assigned reading in a fun way. Then we do a hands-on activity related to the reading. For example, we had duels and potion making classes in our Harry Potter club - but we also had trivia games and awarded house points. In our graphic novel club, we wrote our own graphic novels and built tesseracts from "A Wrinkle in Time." At the end of club, students get a bookmark with the assigned reading for the next week. There is no shaming if a student falls behind or forgets to read. Most of the kids want to read so they can be active during the games and conversations. 
When & Where

Rashkis Elementary School
Meadowmont
Chapel Hill, NC


Thursday, June 14, 2018 at 4:15 PM
Add to my calendar
Organizer
A book club for kids brought to you by Chapel Hill teachers.