"What to Say When a Potential Client Says, 'I Can't Afford It.'"

Monday, July 2, 2012 from 6:00 PM to 9:00 PM (PDT)
Event Details
Attention Coaches and Holistic Practitioners:

"Join us on July 2nd at the 
San Jose Client Attraction Network
Where You will Discover...
What to Say When a Potential Client Says
'I can't afford it.'"

TOPIC: "What to Say When a Potential Client Says, "I Can't Afford it."
SPEAKER: Jesse Koren, Award-Winning Million-Dollar Mentor (and Co-Founder of the Client Attraction Network)
If you don't know what's underneath"I can't afford it,"(and you don't know what to say when you hear a potential client say this), you're leaving thousands of dollars on the table. And getting clients might feel like a struggle.
But what if this phrase is not the end of the conversation, but instead a doorway of healing and empowerment for your potential clients?  

How you handle this part of the conversation has the potential to not only increase the trust and connection needed for a powerful coaching relationship, but gets you fully committed clients who will get great results and refer others to you.
Join us and you will discover:
Why you can't "overcome objections" and what to do instead so you leave your potential clients feeling respected, trusting and ready to move forward intodoing great work with you
What happens when you avoid "the money conversation," and how to discover the secret code

 

to a successful practice


The 3 Magic Questions you must ask to turn half of the people who say "I can't afford it" into fully committed clients



And so much more
If you want to build a successful coaching or holistic practice, then you must learn these skills that all successful coaches and holistic practitioners know. Get ready for a breakthrough in your ability to get new clientsduring this event.
You will have fun. It will be profound. You will have insights into what's been stopping you from attracting more clients. And you will grow yourself and your practice in a safe and loving community.
"Reserve your seat now and take advantage of early bird tickets"
$20 and bring a friend for FREE (if you register before July 2nd)
$30 at the door without a reservation
*********************************************************************

GUEST SPEAKER:  Rejuvenate 6-Figure Graduate Jenn August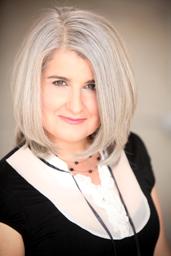 TOPIC:  "Remove Your Blocks So Your Business Rocks"

In this presentation, Business Hypnotherape Expert & Success Coach Jenn August, will show you how your subconscious blocks can negatively affect your business pipeline and sales conversions and what to do about it.
        
Join Jenn August where you will discover:

•    How you could be blocking clients and money from coming in and how to shift it

•    The first thing to do when a potential client says "no" that could change their mind

•    How you could be getting in your own way and what to do about it


America's Business Hypnotherapist Jenn August is a certified success coach and international speaker. Her proprietary hypnotherapy system has gained her recognition as one of the world's leading experts in removing subconscious blocks to business success. Jenn's process has helped her clients, double, triple and quadruple their income and relieve fear, doubt and feelings of unworthiness.Through her work, she helps her clients see their true selves, their true gifts and their true mission so they can begin to live a life of clear purpose and abundance. She believes that people were born to succeed and programmed to fail and that they can change their programming to create a wonderful life for themselves and their families. The expert works with multi-million dollar businesses to training companies to help their clients get the best results with their training systems. Spiritual Entrepreneur John Assaraf of "The Secret" endorses Jenn's work and says, "Hypnotism is where it's at and Jenn August knows how to do it and help you!    
******************************************************

***First Time Guest? Join Us for FREE if You RSVP in Advance***
When & Where

San Jose Client Attraction Network




Monday, July 2, 2012 from 6:00 PM to 9:00 PM (PDT)
Add to my calendar