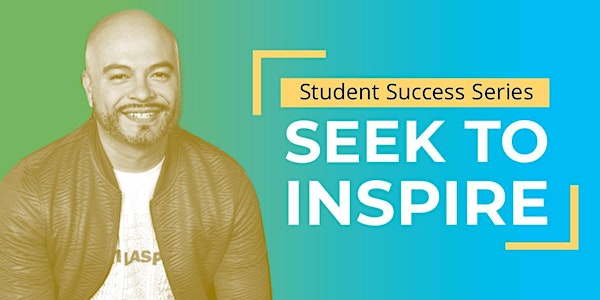 What to get out of your college education, besides the degree
Ernesto Mejia, the proud son of Mexican immigrants, is a true example of the American dream.
About this event
THIS EVENT HAS BEEN POSTPONE DUE TO THE TROPICAL STROM WEATHER IN FLORIDA. OUR SPEAKER IS EXPERIENCING POWER OUTAGES AND DATE HAS BEEN MOVED TO WEDNESDAY, OCTOBER 5TH.
Our future employers are not only looking for a college degree. Future employers are looking for well-rounded individuals with leadership skills, excellent communication skills, and experience. During this interactive session, participants will learn how to obtain the skills required to become an asset to any company and ensure work will always be available due to their work ethic, skills, and critical thinking abilities. This session will challenge you to make the most of your education while seeking to inspire yourself and others along the way.