Join this fireside chat to learn more about What to Expect When Expecting with Mommy's Mental Health after Baby
About this Event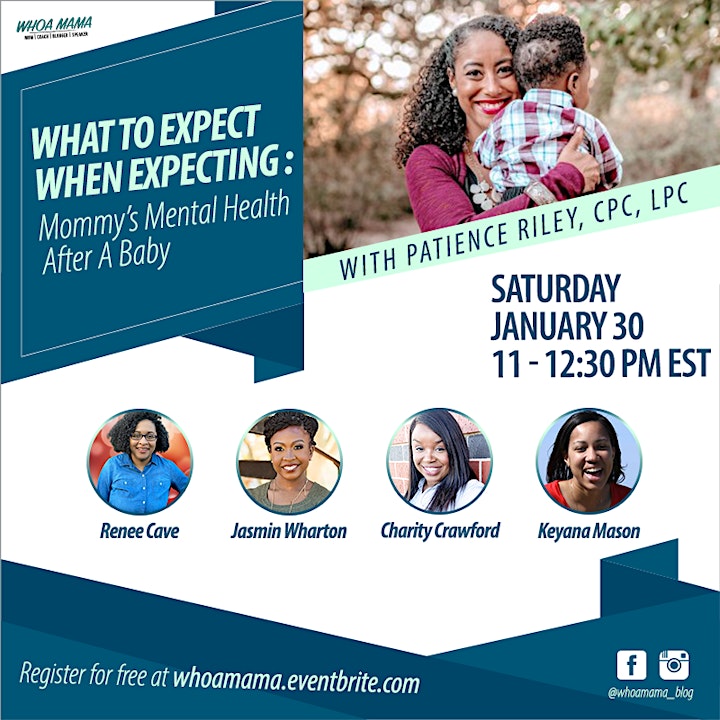 Calling all expecting mothers! When preparing for the arrival for our little ones it's easy to get lost in the latest gadgets, clothes, natural vs medicated, or feeding methods. Where these are important, mama, so is your mental health. Whether you're about to have your 1st or 3rd child this event is for you.
Join Patience Riley a Licensed Mental Health Therapist who specializes in maternal mental health as she sits down with women in her mom tribe for a honest conversation about Mommy's Mental Health After Baby.
We can't wait to have this conversation with you. See you there!