Description
Recently India has been in the news because of the recent ban of the 500 and 1,000 rupee notes. Overnight, Prime Minister Narendra Modi banned the India's largest currency bills. Intended to diminish counterfeiting and the black market economy, this dramatic government action triggered thunderous protests on Monday, November 28, 2016, now known as the 'Day of Rage' in India. Where does India go from here? What are classical liberals recommending as a corrective policy? What else is happening in India that the international community should be aware of?
Please join Atlas Network on Thursday, January 12, 2017 for a luncheon starting at 12:00 p.m. featuring Luis Miranda Chairman of Centre for Civil Society, an Atlas Network partner based in New Delhi, India to learn more about the topic and other pressing issues in India today.
Schedule
12:00 p.m. Registration opens and light reception
12:30 p.m. Lunch and Presentation by Luis Miranda
2:00 p.m. Event concludes
Dress code
Dress for the event is Business Casual.
---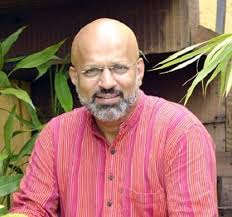 Luis Miranda is Chairman of CORO and Centre for Civil Society. He is Advisor to the Nadathur Group. Luis has been involved in setting up 2 companies - HDFC Bank and IDFC Private Equity. Luis spends his time these days connecting the dots, using his network to help the organisations he is connected with. He is a member of the Global Advisory Board of Chicago Booth and writes a blog for Forbes India. Luis received an MBA from the Booth School of Business, University of Chicago, and is a member of the Institute of Chartered Accountants of India.