What To Do Differently When Raising 50K, 500K and 5M

Tuesday, May 6, 2014 from 7:30 PM to 9:00 PM (Singapore Standard Time Singapore Time)
Event Details
Before we dive into two full days of fireside chats, talks, and startup pitches at Startup Asia Singapore 2014, we're bringing you an additional pre-conference meetup to help kick off the goodness.
This panel discussion features three different companies, each of which is at a different stage of development. We'll look into how each startup has grown, what fundraising entails, and the differences between raising big rounds and small rounds.
Agenda: 
7.30pm – 8.00pm: Registration 

8.00pm – 8.45pm: Panel Discussion: 

What To Do Differently When Raising 50K, 500K and 5M

8.45pm – 9.00pm: Q&A 
 
Speakers:
Aravind Ravi Sulekha, Founder of Scrollback
[Rounds Raised: Seed 1 of US$25K (through incubator JFDI.asia), Seed 2 of US$50K]
 

Darius Cheung, Founder of 

99.co 
[Rounds Raised: Series A]
 

Alexis Horowitz-Burdick, CEO and Founder, 

Luxola.com 
[Rounds Raised: Seed of US$740K, Series A (undisclosed), Series B of US$10M]
Moderator: 
Prakash Somosundram, Co-Founder of Yolk (acquired by Grey)
Profile Of The Moderator: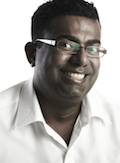 Prakash Somosundram, Co-founder of YOLK, A GREY GROUP COMPANY
Prakash started his first business, a web design business, in Raffles Hall in 1999. The business lasted for 2 years before it stopped all operations. After his first business, Prakash started Yolk in september 2001. He has grown the company to become one of the leading social media and digital agencies in the region. Yolk was accquired in December 2010 by WPP, the world's largest communications company. WPP has offices in Singapore, Malaysia, Thailand, Vietnam and Indonesia. Prakash exited from Yolk in April 2014 and is currently working on his next ad-venture.
Prakash is an active member of the Action Community For Entrepreneurship. He is also the board of director at SCAPE and serving as a District Counsellor in North East CDC. 
Profile Of The Speakers: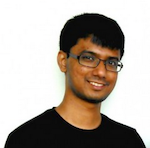 Aravind Ravi Sulekha, Founder of Scrollback
Aravind has been programming since he was 12, and has degrees in engineering at IIT Kharagpur and management from IIM Ahmedabad. He had headed product management and development at four different startups before co-founding Scrollback.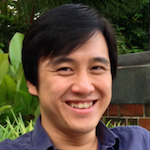 DARIUS CHEUNG, Founder, 99.co
Darius Cheung is founder of 99.co, a rental apartment search company that delivers an honest, transparent and delightful experience.
Prior to founding 99.co, Darius the founder and CEO of tenCube, a Singapore-based mobile security startup, which was acquired by McAfee in 2010, where he served for 2 years as Director for Consumer Mobile Technology after the acquisition. At tenCube, Darius grew the startup to a team of 26 people in 2 locations over 5 years, raised 2 rounds of financing, created award-winning mobile security product WaveSecure and led the startup to profitability. For his role in tenCube and to local startup community, he has been selected as BusinessWeek's Best Young Entrepreneurs in Asia and is a recipient of the Singapore Youth Award. He is also an angel investor in more than a dozen startups, a Venture Partner at Golden Gate Ventures, and serves on the steering committee for Action Community for Entrepreneurship (ACE).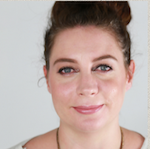 Alexis Horowitz-Burdick, CEO and Founder, Luxola.com
Alexis is currently the CEO and Founder of Luxola.com, South East Asia's leading skincare and beauty destination. She founded Luxola in May 2011 from a desire to partner with both brands and customers to bring the best beauty products in the world to SEA through an easy and fun online shopping platform. Prior to Luxola, Alexis founded The Sweet Spot, a high-end group buying site focused on the Singapore market (acquired by JigoCity in July 2011). Alexis was a founding team member of Frontier Strategy Group (backed by Spark Capital), a Washington D.C. based subscription consulting firm, and was responsible for starting and building their Asia operations.
Alexis is recognized as a leader in the digital and online space in SEA and has spoken at universities such as INSEAD and The University of Chicago Booth School of Business as well as anchoring panels at events such as Startup Asia (the largest startup event in the region), The Internet and Mobile Show Asia and more. Alexis has resided in Singapore for the last 6 years and holds an M.A. Political Science from San Francisco State University and a B.A. Political Science from California State University San Marcos.
We would also like to thank our venue sponsor:

When & Where

Microsoft Auditorium
Level 21
One Marina Boulevard
Singapore, Singapore 018989
Singapore

Tuesday, May 6, 2014 from 7:30 PM to 9:00 PM (Singapore Standard Time Singapore Time)
Add to my calendar
Organizer
単なる情報提供のメディアに終わらない、テック関係者を巻き込むプラットホーム
Tech in Asiaは、アジア地域最大のテック&スタートアップのメディアです。
●1000万以上 PV数
●420万人以上 月間利用者
●14,500人 カンファレンス参加者
我々の約束:
イベントから必ず社内で使えることを取得する
参加者の約束:
つなぐ。学ぶ。成長する。
Connect, Grow, Learn.
Tech in Asia Japan
テックの未来を覗こう!業界に関する記事とイベント情報をお届け