Description
You are invited to the ☆ Australian Capital Territory Première of
What The Health

☆ the highly anticipated follow up to the award-winning

Cowspiracy: The Sustainability Secret

, on Tuesday June 13, 2017 in Canberra.

ONLINE TICKET SALES HAVE CLOSED. LIMITED TICKETS AVAILABLE AT THE DOOR. ARRIVE BY 6.30PM TO AVOID DISAPPOINTMENT.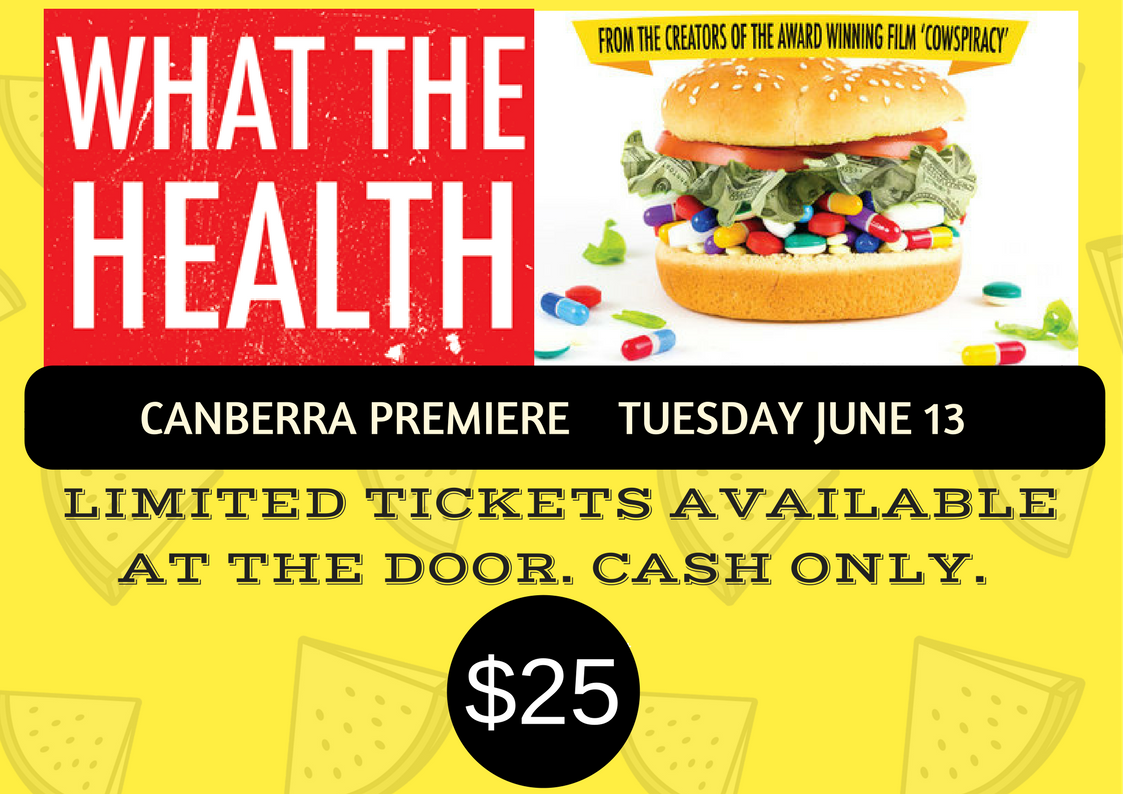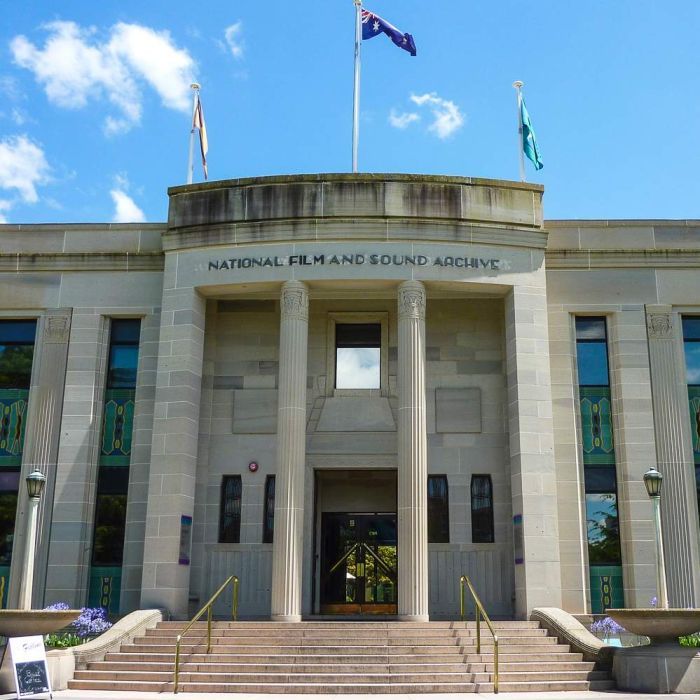 Off the back of co-hosting the record-breaking 1000+ attendance What The Health Southern Hemisphere premiere in Melbourne, Raw Events Australia are joining with a range of ACT not-for-profit organisations, individuals and other amazing supporters to bring ★ What The Health ★ to the National Film and Sound Archive. The NFSA ARC Cinema will provide the backdrop to a night of entertainment, enlightenment and the opportunity to enjoy the future of cinema dining with delicious offerings from some of the region's best cruelty-free caterers.
★ Panel Discussion and Q&A ★
Following the documentary screening, Australian healthcare practitioners will share their thoughts on the film.
PANELISTS:
✪ Dr Andrew Davies (intensive care physician, Melbourne)
✪ Clare Mann (psychologist, Sydney)
✪ Robyn Chuter (nutritionist, Sydney)
✪ Dr Stephanie Dakin (GP registrar, ACT)
MODERATOR:
✪ Caitriona Reed (social ecologist, USA)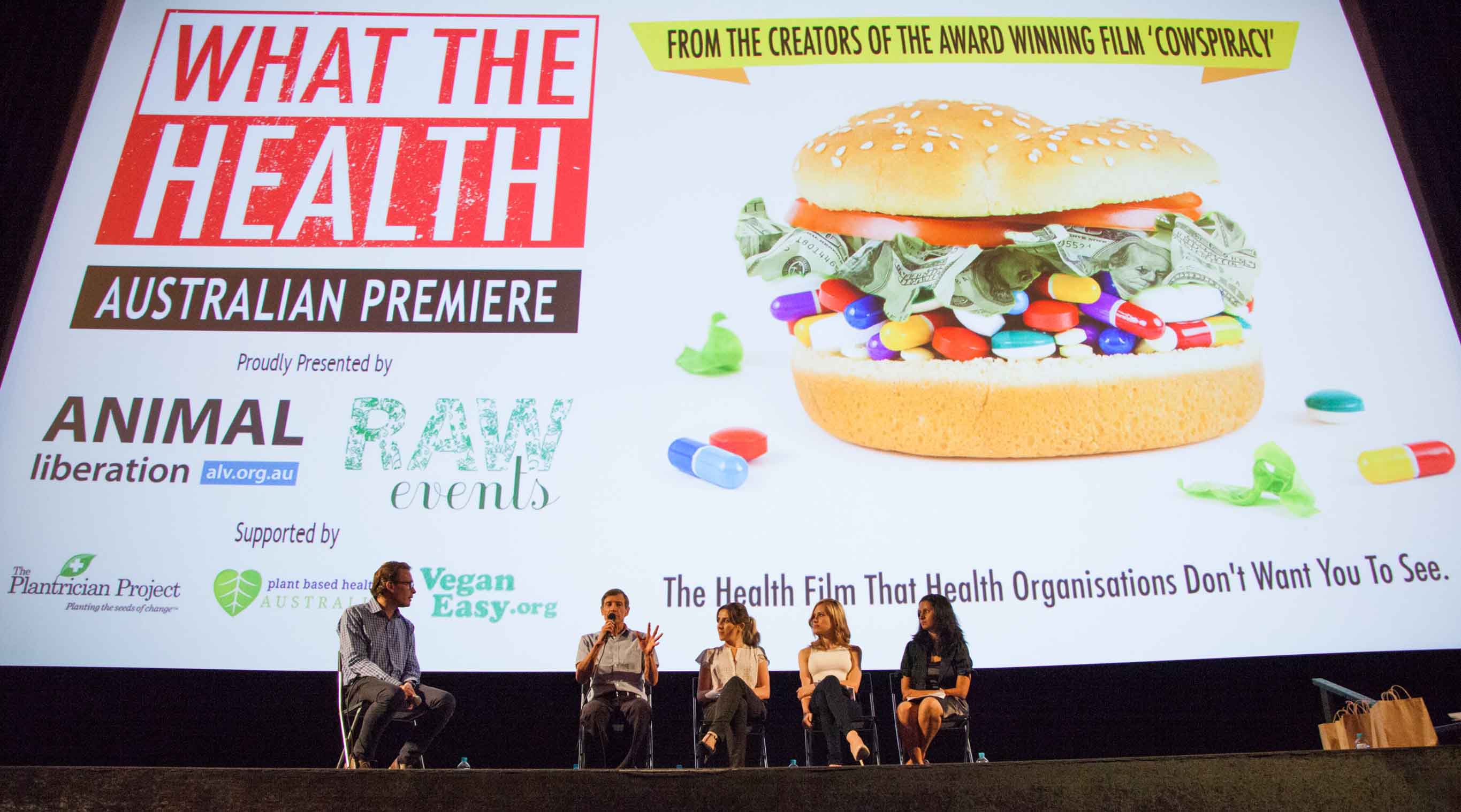 ---
✪ Dinner meals (Buddha Bowl or Burrito Bowl) created by our catering partner Rainbow Nourishments need to be pre-ordered online (cut off for orders 24 hours prior to event: 6pm Monday June 12) for pick-up upon arrival at the venue.
✪ A selection of snacks, desserts and non-alcoholic drinks (chai and kombucha) will be available for CASH purchase on the night.
✪ All food and drink will be plant-based, with gluten-free options.
✪ In line with our green policy, compostable packaging will be utilised for all meals served.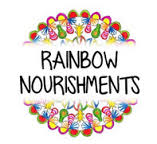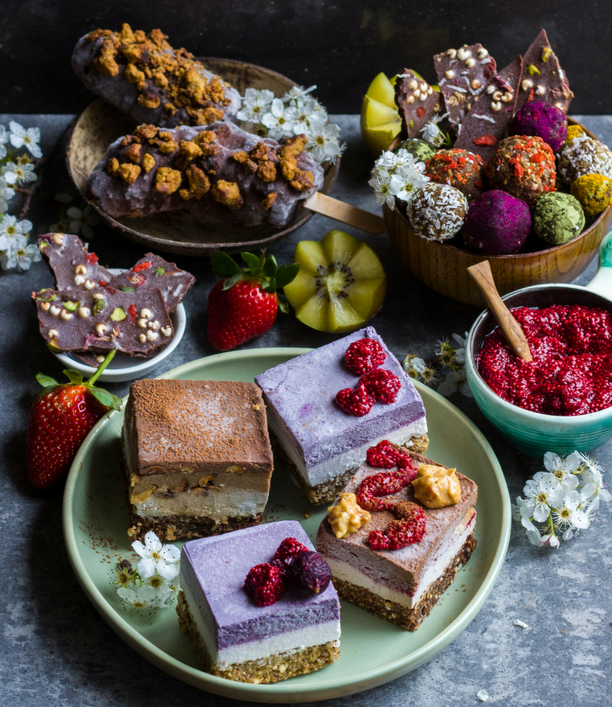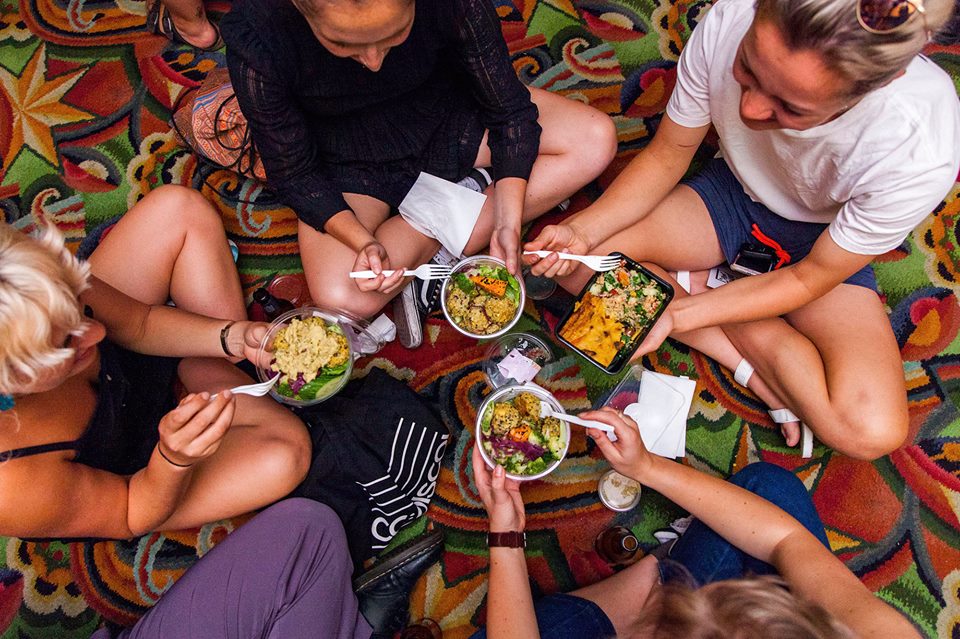 ---
☆ HEALTHY LIFESTYLE EXPO ☆
Exciting array of ethical vendors, including: Raw Nourishments desserts, Plant Based Life personal training, The Cruelty Free Shop, Vegan ACT, Vegan Healthy Life, Animal Liberation ACT, Fairlings, PranaON and more!



Contact: raweventsaustralia@gmail.com if you're interested to apply.



---
☆ PRIZE POOL RAFFLE ☆
Funds raised from this première will go towards assisting Vegan ACT and
The Plantrician Project
with their not-for-profit advocacy to encourage the uptake of a plant-based lifestyle in the medical and general community. A fundraising raffle with a stack of awesome prizes will be run on the night for the same not-for-profit community organisations.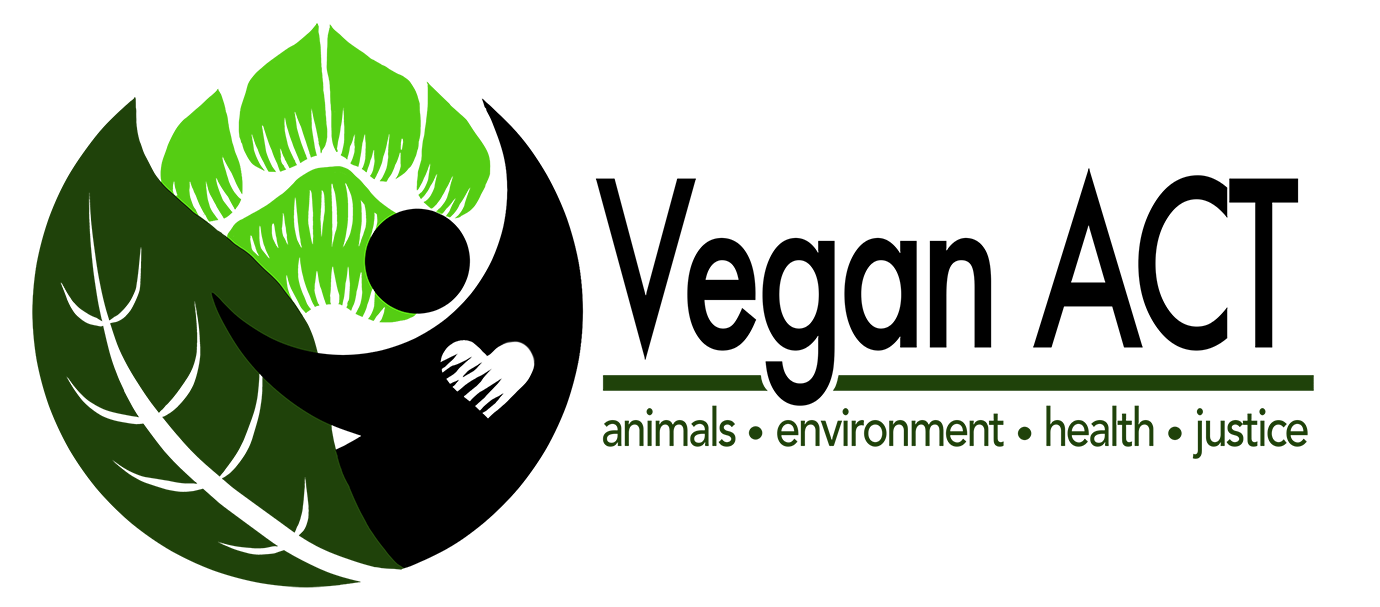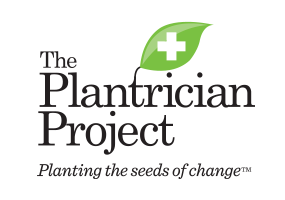 ---
☆ MORE ABOUT THE FILM ☆
What the Health (by
AUM Films & Media
) is a groundbreaking feature length documentary that follows the revelatory journey of intrepid filmmaker, Kip Andersen as he uncovers the deleterious impacts of highly processed industrial animal foods on our personal health and wider community. The deeper Kip investigates, the more he becomes concerned... Why would leading health organisations still continue to promote such industries despite countless medical studies and research demonstrating the harm some of the products they promote cause?
Join us to be the first in Western Australia to see ★ What The Health ★ on the big screen at this special one-off premiere event! A surprising, and at times hilarious, investigative documentary, What The Health will be an eye-opener for everyone who has ever been to a doctor and wondered, "Why do they have so much stationery covered in company logos on their desk?!" This truly is the film that health organisations don't want you to see.
☆ TICKETS are non-refundable but may be given to another person to attend this event in your place ☆
---