Welcome to the NEW funkiest, grooviest dance party in the midwest! Showcasing Funk, Soul, Gold-Era Hip Hop, and soulful House.
About this event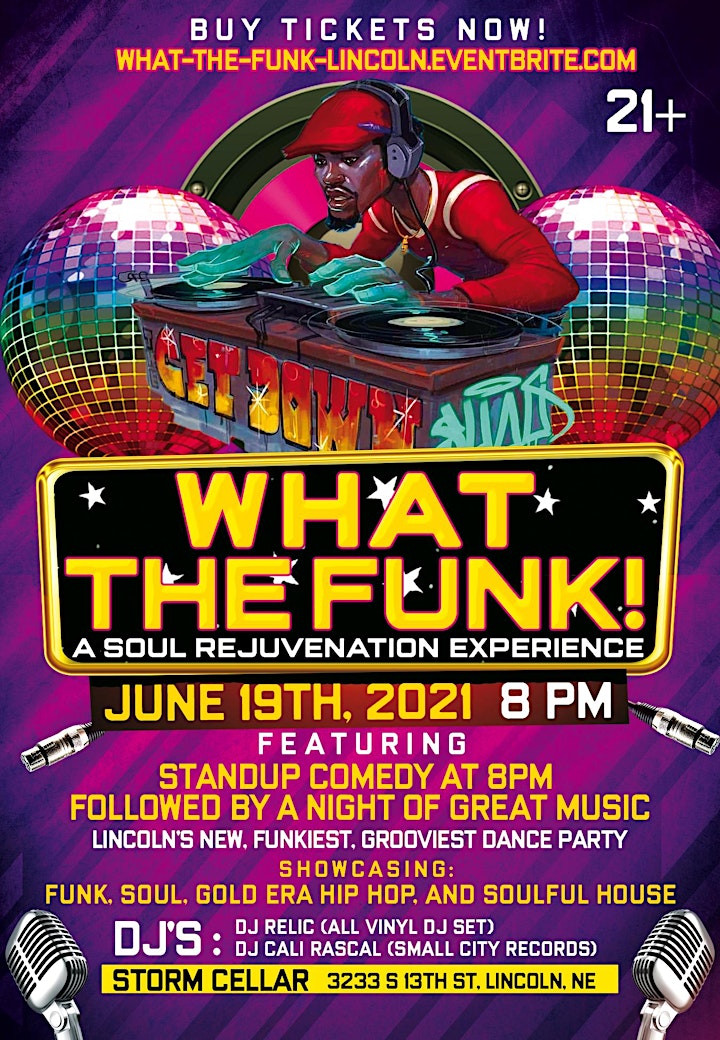 8PM The night kicks off with stand up comedy showcasing Lincoln's best comics. Arrive nice and early to enjoy a full hour of witty local talent!
9PM-2AM: Dance Party!! Think Soul Train vibes, with a twist.
DJ RELIC (Lincoln, NE) is the epitome of soul. Spinning exclusively on vinyl and 45s, his DJ sets are filled with unique sounds selected straight from his collection of rare and original vinyl records.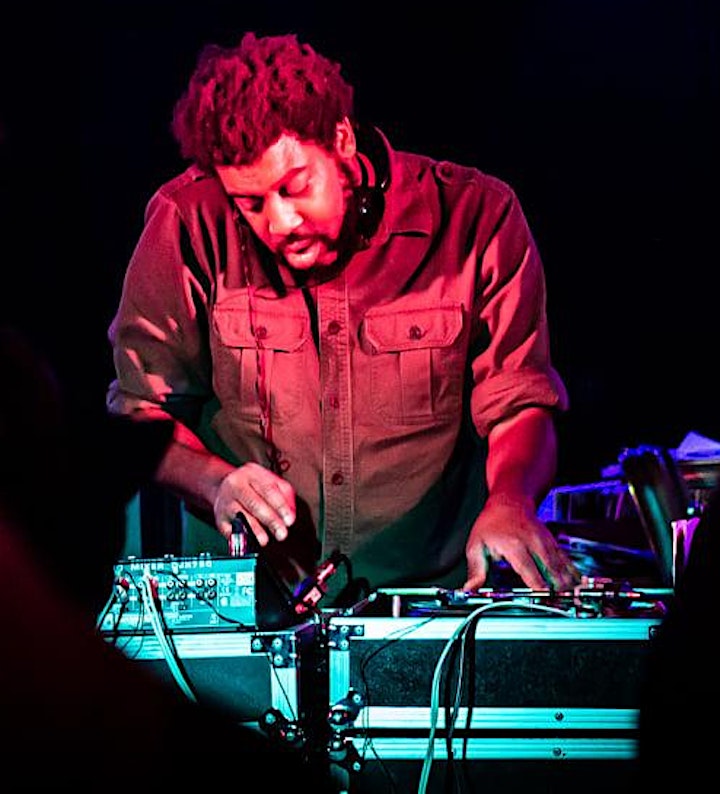 DJ CALI RASCAL (San Francisco, CA) is a funk purist. Rooted in jazz and musical performance from the age of 9, Cali Rascal brings the listener on a journey ranging from soul of the 60's to the latest hits. His eclectric mixing style across many genres and prolific use of samples keeps the crowd listening and your feet moving!