Description
WHAT SHE SAID
AN ALL-ACCESS DISCUSSION WITH FAB, FEARLESS WOMEN
5:30 - 6:30PM - Yoga Class with Allison Daroie, Founder of Paridaez
6:30 - 7:30PM - Networking/Cocktail Hour
Panel begins @ 7:30PM
Join the conversation with Olympic Gymnast, Nastia Liukin, James Beard Award-Winning Chef, Jody Adams, Founder of Vega Vitality, Ashley Hilmes and Founder of Handstand, Tiffany Hakimianpour - Moderated by Amy Fischer, Director of Marketing for Modern Luxury
Your ticket includes:
a seat at the panel discussion
access to the networking cocktail hour - mingle with our panelists and enjoy 2 complimentary Elit vodka cocktails and small passed bites
interactive popups with our wellness partners: Reebok, Paridaez, Handstand, and Bliss Spa
This event is in partnership with Reebok and Elit Vodka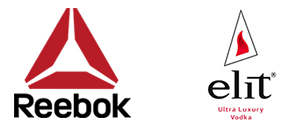 MEET THE PANEL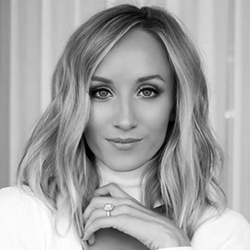 NASTIA LIUKIN
Olympic Medalist, Co-Founder of Grander
Five-time Olympic Medalist, Nastia Liukin, has made her mark on the gymnastics world after winning the gold for the U.S. in 2008. On and off the mat, Liukin continues to inspire young female athletes.
Born to two champion gymnasts, gymnastics was in her blood, but after "retiring" at the young age of 23, Liukin knew she wanted to make a difference so she went to college and graduated from New York University in 2016 where she studied sports management. She has truly done it all in the sports and entertainment world. In 2015, she participated in Season 20 of ABC's hit TV show, Dancing with the Stars where she, alongside partner Derek Hough, waltzed their way to the semi-finals at the top of the judge's leaderboard.
Now, to give back to her community, Liukin founded the Nastia Liukin Cup (annual gymnastics competition) and visits gyms across the country inspiring young athletes to pursue and achieve their dreams. Currently, Liukin alongside her fiancé, have launched a startup, Grander - The app connects aspiring women athletes to their heroes and inspiring content. From connecting to communicating with them, aspiring athletes can learn valuable lessons for their sport and receive exclusive content.
In addition to her community work, Liukin commentates for NBC Sports as she plans her wedding with Matt Lombardi. She currently splits her time between Boston and Los Angeles.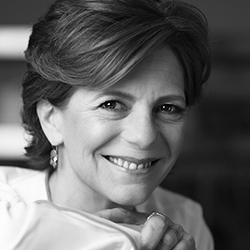 JODY ADAMS
James Beard Award-winning Chef |

Co-owner of TRADE, Porto, and Saloniki

In 2016 the James Beard Award-winning Chef Jody Adams shut the doors on her Harvard Square restaurant Rialto after an incredible 22-year run. Great food, in her view, did not depend on fine dining. TRADE, opened in 2011, is a jammed small-plates gastropub on the Greenway. Saloniki, her 2015 fast-casual Greek restaurant, has had lines snaking out the door from its opening day; its Cambridge spinoff, only six months old, is equally popular. Diners looking for a taste of Adams' signature Mediterranean dishes found a safe harbor in her newest venture, Porto, a full service restaurant next to Sak's Fifth Avenue that opened this past summer.

"I never stand still," Adams says. With a closetful of "best" awards, Adams is most proud of her work for organizations that advocate for children's welfare or combat hunger like the Boston Food Bank. In 2010 she received the Humanitarian of the Year Award from Share our Strength. During regular visits to Haiti, she helps to shape and maintain the hospitality programs for Partners in Health facilities. Adams might now be perched at the pinnacle of her career, except that another pinnacle might be just around the corner. She's definitely not standing still.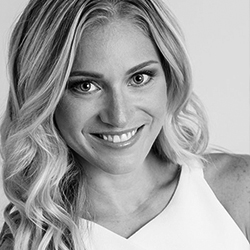 ASHLEY HILMES
Co-founder of VEGA Vitality
If you've been into VEGA Vitality for a treatment, you'll most likely have seen Ashley Hilmes. About a year and a half ago, this registered nurse turned her passion of helping people into a flourishing business. At VEGA, she's a behind-the-scenes doer, savvy business babe and botox/dermal filling Wonder Woman who encourages her clients and her staff to hone their inner beauty, in order to radiate outer beauty.
You'll usually see Ashley around the office in yoga gear, or jeans and a tee, as she's all about comfort and making her clients feel relaxed. Never one to stop learning or pushing herself, Ashley continues to work as a nurse at MGH, is currently in graduate school to become a nurse practitioner and takes continuing education courses to keep her skills relevant and knowledge expansive. (All while also traveling as much as she can).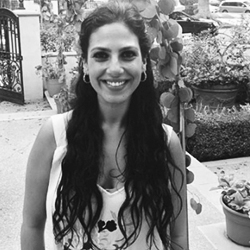 TIFFANY ORLI HAKIMIANPOUR
CEO and Founder of Handstand
After graduating from college, fitness fanatic Tiffany Hakimianpour found her work schedule made it increasingly difficult to get to the gym. When she nonetheless managed to fit in workouts with a trainer, she learned the personal training industry operated in the Dark Ages. That experience gave her the idea for Handstand, an app that connects personal trainers with clients for workouts — including boxing, yoga, and toning — at the time and place of their choice. The company, which launched in 2015 and has secured $1 million in funding, operates in Los Angeles, Boston, and New York.
Tiffany's ultimate vision is to become the world leader in revolutionizing the state of human health, healing, and happiness in each unique individual today, and for the generations to come.



AMY FISCHER
Director of Brand Partnerships & Marketing |

Modern Luxury Boston Common

Amy is a long-time marketing pro in the media and hospitality industries. She's produced countless exceptional campaigns with local, national, and international companies. An accomplished producer and interviewer, Amy has interviewed an array of entertainers and personalities including Jake Gyllenhaal, Jason Wu, Jamie Foxx, Andrew Zimmern, Bill and Giuliana Rancic, and Andy Cohen.

Amy's knowledge has helped her gain invaluable experience with brand partnerships. Her influence with people has enabled her to hear the voice of the brand and understand what it takes to provide ultimate satisfaction. Some clients include Saks Fifth Avenue, Douglas Elliman, Bloomingdale's, Showtime Networks, Land Rover, and Audi. Amy generously contributes her time to Big Brothers Big Sisters Mass Bay, Breast Cancer Research Foundation, and SERV (Society for Event Planners: Restaurant Venues).




GIVE SOME LOVE TO
OUR WELLNESS PARTNERS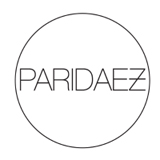 PARIDAEZ
Join Founder, Allison Daroie for a 1 hour yoga flow class to feel refreshed and connected before our cocktail hour begins. And if you want a chic outfit that can go from yoga to cocktail hour, you've found the right place. Paridaez is a minimalistic transformative apparel brand, meaning each piece transitions into completely different articles of clothing. The styles are great for work, workout, night out or travel.
Each piece can be worn multiple ways so you can do what you want, when you want.
From Allison: "I really care about making chic and functional clothing that empowers women to take advantage of any opportunities that arise. As women, we already play many roles. It's about time our clothes do as well."

HANDSTAND
Handstand is the #1 app for fitness - and with the top trainers in the industry, they're redefining what fitness really is in the age of wellness. We all know that health is the most important factor in our lives, but we also know that it's not solely improved by training your body alone! All our offerings shine the light on this, including any trainer you book to come to you.
Recommended by top trainers, health experts, and all those leading the fitness industry forward. Appropriate for beginners, intermediate and advanced users with programs tailored to each: Current offerings include:
Top trainers that come to you.
Packages available in 1,5, and 10.
Daily updated video workouts - in lengths of just 5 minutes a day that will get your body moving, stretching, and those endorphins flowing.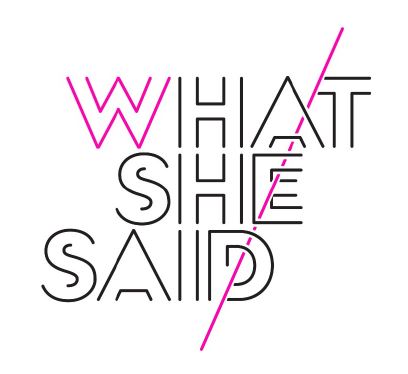 The global speaker series, launched in spring of 2016, features inspirational women across creative fields inviting them to share their stories with like-minded audience. W is giving these incredible women at the top of their game a stage in which to share their personal stories at W Hotels around the world, inviting attendees to mix, mingle and network after each talk.
Check out inspired quotes and photos from WHAT SHE SAID events at W Boston and W Hotels around the world! #WHATSHESAID