Description
Come hear Google Ventures senior operating partner Ken Norton shares his advice on how to seek discomfort and how to look for ways to push yourselves and your teams into the uncharted.
How many of you think of your job as a product manager is "creating dissonance?" Making innovative products requires the same ability to surrender to the unknown, to follow the music wherever that goes.
The best jazz bands, like the best product teams, provide the space to take risks. Miles Davis, Ella Fitzgerald, and Duke Ellington were adept at guiding their bands into the optimal anxiety zone, making them restless and opening up a space where they could create masterpieces. Such talent is also needed in product management.
Google researchers undertook a massive multi-year research project to understand the effectiveness of teams. They wanted to know why certain teams at Google performed highly and others did not. Was it the size of the team? The blend of personality types? Or even their physical environments? Over time it became clear that who was on the team didn't matter so much as how the team operated. More specifically, the social norms that determined whether or not everyone got a voice, and whether or not the team members felt that if they made a mistake, they knew it could be openly discussed without fear of embarrassment. Incredibly, group traits like "conversational turn-taking" and "sensitivity to nonverbal cues" matters more than the intelligence or experience of the team members. That's encouraging news for those of us who don't get to perform with John Coltrane and Cannonball Adderley.
Join us for dinner, a great talk, and inspiring conversations.
About Ken Norton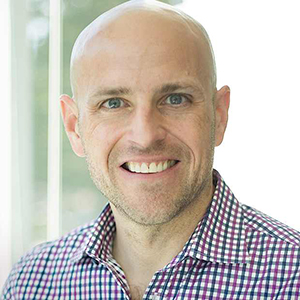 Ken Norton is a senior operating partner at Google Ventures where he provides product and engineering support to more than 300 portfolio companies including Uber, Nest, Slack, Foundation Medicine, and Flatiron Health. Prior to joining GV, Ken was a group product manager at Google. In his years as a PM at Google, Ken led product initiatives for Docs, Calendar, and Google Mobile Maps.
Ken writes one of the top product blogs at https://www.kennorton.com (you should subscribe if you haven't yet).
You can find Ken on Twitter at @kennethn
Raffle Prizes
After the talk, we will be giving away copies of a relevant book.
Schedule
6:00 to 6:30: Check-in and networking over dinner
6:30 to 8:00: Ken's talk plus Q&A
8:00 to 8:30 Prize raffle followed by networking
Note: tickets are non-refundable.
About our Sponsors

Our sponsor UserTesting enables companies to put their customers at the center of every business decision by leveraging the power of human insights. Through our platform, product & design, marketing, and UX teams connect with their exact target customer in a matter of hours and uncover actionable insights that drive ROI. Learn more at usertesting.com.

Our sponsor Pendo helps product teams deliver software users love. Pendo captures product usage patterns and user feedback, and lets you communicate in-app to onboard, educate and guide users to value. Learn more at www.pendo.io.

Our sponsor UserVoice combines feedback from multiple sources and teams to give product managers a singular, complete view of customer feedback. Save time, shorten research cycles, and ship the right functionality, faster. Learn more at uservoice.com.


Our sponsor Sam's Club is hiring product managers and designers. Learn more at http://bit.ly/sams-pm-ux.

Our sponsor productboard is the product management system that helps you understand what users need, prioritize what to build, and rally everyone around your roadmap. Learn more at https://www.productboard.com.

Our sponsor Balsamiq is the easiest way to wireframe your product ideas. Learn more at balsamiq.com.

Our sponsor Optimizely is the world's leader in customer experience optimization allowing businesses to dramatically drive up the value of their digital products, commerce and campaigns through its best in class experimentation software platform. Learn more at optimizely.com

A big thank you to Intuit for providing the space for our event!

Our sponsor Coreography provides corporate video and webinar solutions. Learn more at coreography.com.