Description
Would you like to experience more joy in your life or work?
Do you feel like something is missing but aren't quite sure what that is?
Do you ever get to the end of your day and think, "Is this all there is?"
FILL YOUR DAYS WITH THE THINGS, PEOPLE AND EXPERIENCES THAT MATTER MOST TO YOU!
In this intimate, experiential talk and mini-workshop, you will:
• Get clear on your Top 5 Priorities of 2017
• Discover What Matters Most to You
• Learn a Simple but Powerful tool to understand What you Want AND attract it into Your Life
• Walk away with your own Personal Plan of Action to make 2017 a year of Passion, Meaning and Purpose
Talk Details:
Date: Monday, January 16, 2017
Time: 7 to 8:30pm
Cost: $10
Location: Bloor West Homeopathic and Wellness Clinic - 2428A Bloor Street West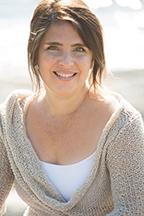 Andra Wochesen has been called a lighthouse for others and a compassionate navigator through uncharted waters. She brings over 20 years experience in the education and self-development field to her coaching practice and encourages men and women to take inspired action steps to live their life with purpose.
As a Certified Life Coach and Passion Test Facilitator, she works with groups, individuals, professionals, and entrepreneurs, intuitively incorporating a variety of techniques to help her clients clarify their direction and assemble a roadmap for the journey.
Andra learned a great deal from her own challenge of career transition. She walked away from a secure teaching career and took a leap of faith to follow her passions. The experience planted the seeds for her coaching practice. Her enthusiasm is fuelled by her love of adventure travel with her husband, supporting orphaned elephants in Africa, and the beauty of nature that lives just outside her door.