Description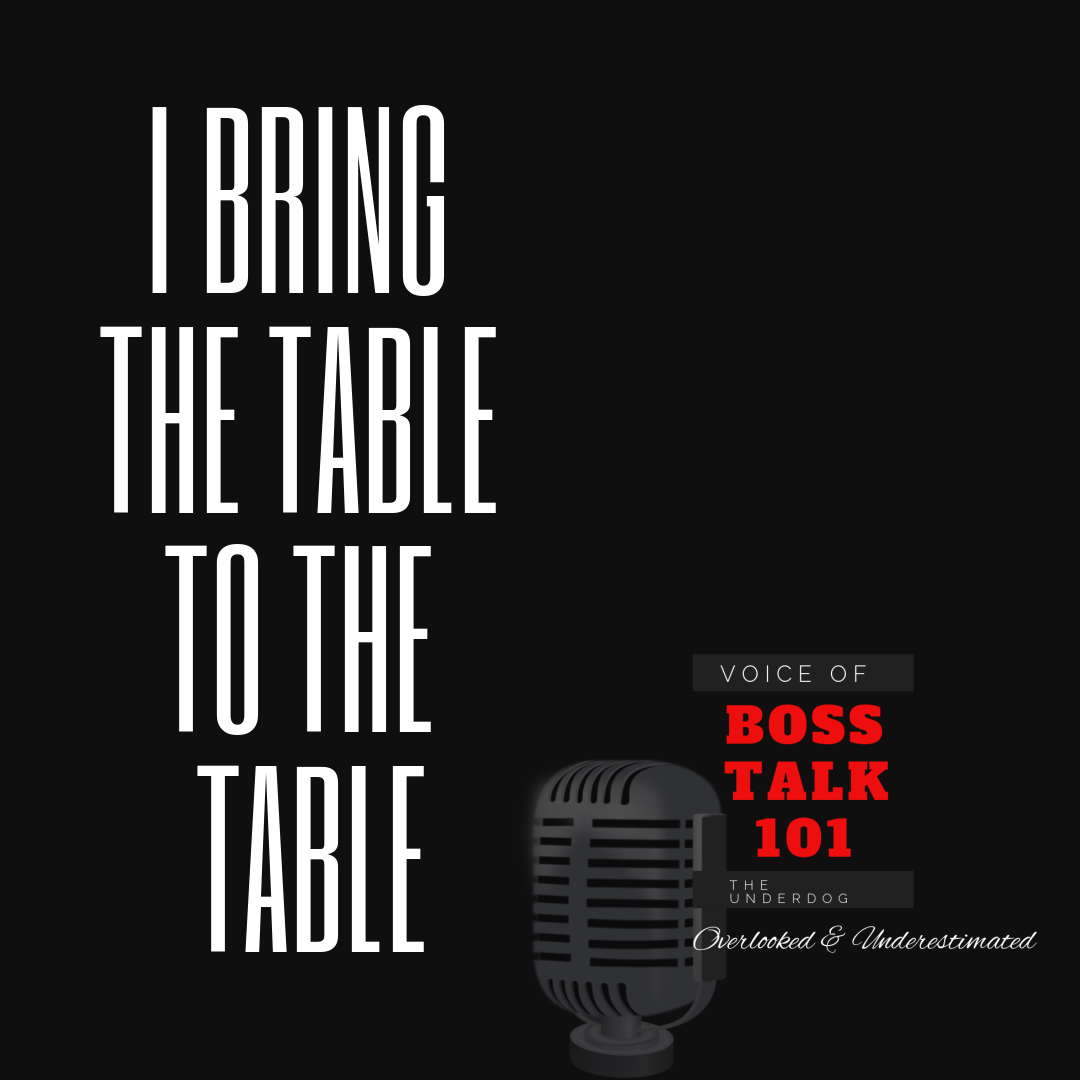 WHAT'S UP!
From underdog to the forefront BossTalk101 will be introducing to the world what "the talk" is all about. This event is for the young professional crowd. Baby boomers and older no worries you're invited too. March 6, 2018 from 2:00 PM-6:00 PM we'll be hosting our very own Soft Launch/Day Party movie premier style. Location is still pending. However, you can still purchase tickets. We'll update you by email no later then January 31, 2018. Tickets are refundable only if the venue isn't solitified by the deadline. Feel free to send in suggestions. Our only requirement is great parking and commute.
WHO ARE WE?
Bosstalk101 is the #1 fresh new hit hub where we highlight Millennial Bosses working like they have a point to prove. The underdogs in our communiy would be the overlooked and underestimated boss/entreprenuer who once or even still feel like they didn't deserve a seat at the table due to a life experience. But, still "Bring The Table To The Table" making noise EVERYWHERE they go. Our website is currently under construction but will be up and running by March 6, 2018. Join our group on Facebook for now at https://www.Facebook.com/overlookedandunderestimated.
WHAT DO WE DO?
Services we provide are weekly podcast sessions from BossTalk101's CEO Courtney Batte. She'll be breaking down characteristic barriers of the underdog empowering millennials entreprenuers to keep going. We offer bi-weekly live webcast interviews via Facebook Live highlighting qualified millennial bosses, their compelling underdog stories, what they do and give game on how did they reach their maximum success. As a member of BossTalk101, you'll also have the luxury of attending creative and innovative speaking engagements as well as workshops. Bosstalk101 add so much value to the underdog community that you'll wish you'd became a member sooner. Clarity in the vision accelerates the goal. By becoming a member, our belief is that you'll become a more bolder and confident millennial entreprenuer through your new and improved aggressive tips and tricks guerrilla marketing style to keep you motivated.
FEAR CAN'T TAKE US WE'RE DOING THIS...
This soft launch/day party is important because there's a need for what we do and stand for. We come to fill that void. We're the Voice of the Underdogs and the underdogs matter. Our goal from this launch is to gain brand awareness, possible new partnerships, new members and new listeners.
WHAT ARE YOU PAYING FOR?
Local artist PG OneHun will be stealing the show super lit performing his hit new single: Whatever It Takes. You'll get a chance to network and put your business out on front street with other millennial "who's whos" from the city. There will be an underdog jaw dropping storytelling from key speaker Renika Smiley. We have 101.1 The Wiz pimetime radio personality Nella D with the 411 working the red carpet. The host that does the most Ask Ashelee will be setting the tone for the show, and so much more will be in store for you. This day is a special day because you get an opportunity to party with BossTalk101's CEO, Courtney Batte` as we celebrate her 29th life chapter. There will be a cash bar and Jamacian food with a soulfood twist buffet style. You'll be able to become a member of BossTalk101 johnny on the spot, snap pictures on the red carpet, get a short interview for your blog. The list just keeps growing.
So, What makes you pop? Why are popping? The people want to know! Get your business cards ready and let's werk! Melanin and Poppin baby.
Vendor and sponsorship opportunities are available now.
Early & Poppin Vending Tables: $100
Too Official Vending Tables (After January 14, 2018): $175
Sponsorship Packages are BRONZE, SILVER, GOLD, PLATINUM, DIAMOND.
For inquiries, email bosstalk101ceo@gmail.com for sponsorship opportunities.



Share this event on Facebook and Twitter

We hope you can make it!

Cheers,
BossTalk 101- Voice of the Underdog