What makes fighters comply with International Humanitarian Law?
Description
Most wars today pit States against armed groups, so engaging with such groups is vital for all those working to promote compliance with the law and strengthen the protection of conflict victims. Accusations of violations committed by both sides are a constant feature of the international media but what are the influences within a group that actually restrain behaviour and encourage fighters to comply with the law?
Join Dr Helen Durham and Dr Fiona Terry of the International Committee of the Red Cross to discuss the Roots of Restraint in War study. Using various case studies, ranging from the highly centralised FARC in Colombia through to decentralised Islamist armed groups in Mali, the study identifies sources of influence on the behaviour of fighters in these various armed groups. It also creates blueprints to guide humanitarian dialogue with the full range of actors in conflict.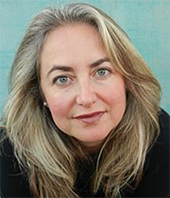 Dr Helen Durham
Director of International Law & Policy at the International Committee of the Red Cross.

Helen Durham has been Director of International Law and Policy at the ICRC since 2014. She has over 20 years of experience in the Red Cross and Red Crescent Movement. Helen has been a Legal Adviser to the ICRC Delegation of the Pacific; Head of Office for ICRC Australia and in various roles with Australian Red Cross including Director of International Law and Strategy and National Manager of IHL. Helen holds a PhD in IHL and international criminal law, is a Senior Fellow at Melbourne Law School and worked as the Director of Research at the Asia Pacific Centre for Military Law. She has done missions in the field with ICRC including Myanmar, Aceh, the Philippines and has been involved in international legal negotiations in New York, Rome and Geneva.



Dr Fiona Terry
Head of the Centre for Operational Research & Experience at the International Committee of the Red Cross.

Fiona Terry has worked for over two decades in humanitarian operations in different parts of the world including Northern Iraq, Somalia, the Great Lakes region of Africa, Liberia, Sudan, Myanmar, Nepal and Afghanistan, principally for Médecins Sans Frontières (MSF) and the International Committee of the Red Cross (ICRC). She holds a PhD in international relations and political science from the Australian National University and is the author of Condemned to Repeat? The Paradox of Humanitarian Action (Cornell University Press, 2002), which won the 2006 Grawemeyer Award for Ideas Improving World Order. She is now heading the ICRC's new centre for operational research and co-led the Roots of Restraint in War study.
Facilitator: Beth Eggleston, Co-Founder and Director, Humanitarian Advisory Group
Introduction: Judy Slatyer, CEO, Australian Red Cross