Description
Co-Presented with UC Santa Cruz Planned Giving

Choosing a good trustee or executor, picking someone to have power of attorney on your behalf, requires an understanding of their responsibilities, and how these change as you age.
Learn the qualities that make someone the right fit for each job.
Get tips on how to communicate your wishes for your care and for the ultimate distribution of your assets, important steps to support your values and avoid family conflicts.
What's the difference between a trustee, a co-trustee, and a successor trustee?
Why are there two powers of attorney? Do I need two people?
What if I don't have a friend or family member to have power of attorney or be my trustee?
For questions or help signing up contact Danu Schoeck, dschoeck@cfscc.org or call her at 831.662.2063.


Presenter: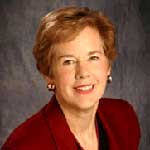 Karen Calcagno is the founder of Advantage Family Business Center. For more than 20 years, she's guided families during estate settlements or family-owned business transitions. Karen advises trustees and executors, and facilitates family meetings when tough decisions need to be made.