Actions and Detail Panel
What Leaders Need to Do, Now
Wed, March 29, 2017, 3:00 PM – 5:00 PM CDT
Description
What Leaders Need to Do, Now
When's the last time you looked in the mirror as a leader? Are you seeing the results you want reflected in your business? Is your team engaged, having fun and contributing creative ideas? Are you? If not, maybe it's time to learn a new way of doing business. A way that is more human, agile, and geared for growth. Join us for our monthly leadership session with Julie May, entrepreneur/speaker/author, who will share the keys to relevancy that positively impact your business. She will provide strategies she has implemented in her own business and others. These strategies engage your team and utilize technology that promotes transparency, accountability and overall alignment between the business and the people who get the work done. The session will be followed by networking with drinks and appetizers.
Our Speaker | Julie May,

Coachsultant | Integro.coach
Julie May is the founder and former CEO of bytes of knowledge, a full-service provider of network infrastructure. She began her own "coachsultancy" in 2015 called Integro.coach to guide teams and leaders through the inevitable shift in management from an outdated hierarchical model to the more agile, open, decentralized team based management model. Her "coachsultancy" focuses on the gap that exists between Baby Boomers and Millennials. She uses technology and communication to create a culture that allows teams iterate, execute, are accountable to each other and leverage each others' skill sets. Julie serves as a mentor for the Nashville Entrepreneur Center and Jumpstart Foundry. She has held numerous positions on boards including the Nashville Chapter of the Entrepreneurs' Organization and YWCA.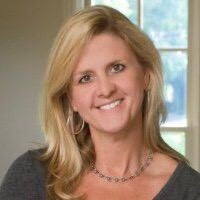 Register here - NAWBO MEMBERS $10 | GUESTS $20