Description
How do you build a Billion-Dollar company? That's the real question, isn't it? That's the question that entrepreneurs are asking among themselves around the world. Some think they need to be well-funded. Others think they need the best employees. To others, it's something else. So what does it really take at the end of the day?
Come listen to a serial entrepreneur turned venture capitalist, Vani Kola talk about the key ingredients to creating an elusive unicorn.
This event is for entrepreneurs, professionals, investors, mentors, and advisors - individuals that either aspire to be or are part of an entrepreneurial ecosystem.
Drinks and appetizers will be provided.
---
AGENDA :
4:45 - 5:45 pm - Networking & Appetizers
5:45 - 5:50 pm - Introduction
5:50 - 6:15 pm - Vani Kola on "What it takes to create Billion Dollar companies"
6:15 - 6:30 pm - Nora Denzel on "View From the Top : Tips for Success When You're Not the CEO...Yet"
6:30 - 7:00 pm - Vani Kola in conversation with Nora Denzel on what it takes to create Billion Dollar companies and learnings from Successes and Failures
7:00 - 7:30 pm - Interactive Q&A from audience
7:30 - 8:00 pm - Networking
---
SPEAKERS :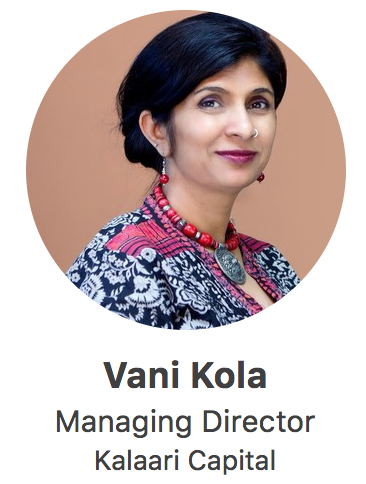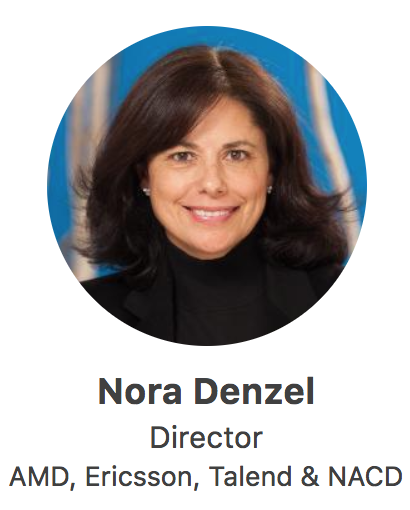 ---
ABOUT FALCONX :
FalconX is an Incubator Accelerator that helps create networks and connections between Investors, Entrepreneurs, Mentors, Technologists, Partners and Enterprises. A startup ecosystem that nurtures strong mentorship and actively connects entrepreneurs with their enterprise clients. industry/academic thought leaders and government customers in India and other countries. Additionally, FalconX provides a soft-landing for global startups looking to create a base in Silicon Valley.