What Is Your Skin Telling About Your Health Conditions?

Saturday, March 9, 2013 from 9:00 AM to 1:00 PM (MST)
Event Details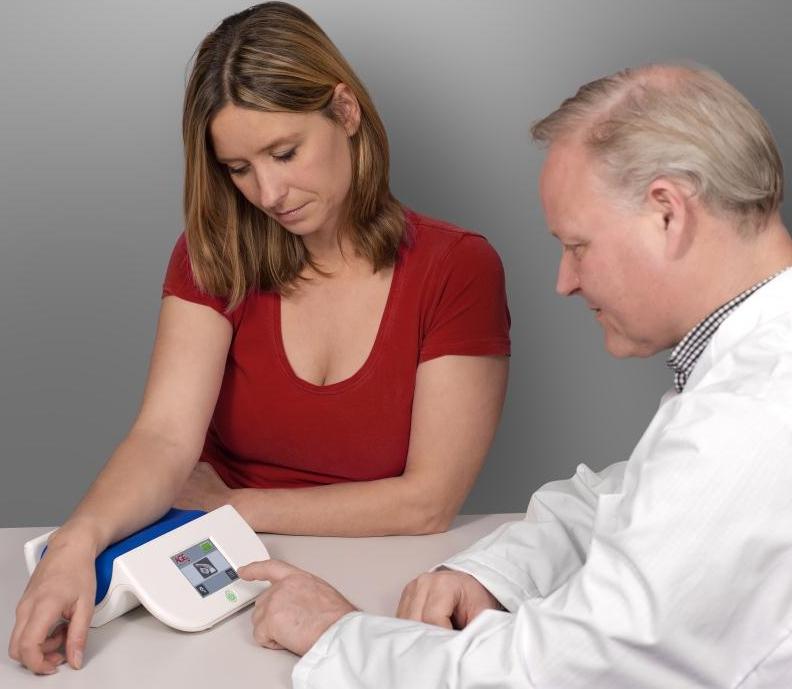 During this event we will perform free scans for AGEs in your body.
What are AGEs?
What are AGEs?Research studies, scientists and medical doctors have pinpointed a key contributor in the aging process: The accumulation of biomarkers called Advanced Glycation End-products, or AGEs.
How are AGEs formed?
AGEs form when a sugar molecule and a protein peptide bond together. Our bodies need both sugars and proteins, but when we have more sugar in our blood than the body needs for energy, higher than normal levels of AGEs develop. Eventually, these high levels lead to a buildup of AGEs in our tissues.
Why are AGEs important?
Above average levels of AGEs age us from the inside out. Our skin wrinkles. Our joints ache. High levels of AGEs cause our internal organs to age as well. Researchers are finding that the underlying cause of cardiovascular disease, diabetes, liver disease, Alzheimer's disease, cancer and many more serious diseases are directly linked to the to the accumulation of AGEs in the body.
What non-invasitve technology is used?
The AGE Reader has a light source which illuminates the skin of the forearm. This light will excite fluorescent moieties in the tissue which will emit light of a different wavelength: fluorescence. The emitted light is detected using a spectrometer. The fluorescent AGEs are linked to specific collagen, proteins and lipids.
Scanner equipment:
www.diagnoptics.com/uploads/Brochure_AGE_Reader_per_page.pdf
Scientific background:
www.AGEfoundation.com
Popular introduction:
www.truage.com/94309/en-us/truage/learn_more.html#
Inquiries:
hlteulings@neuroscript.net
Cell (602) 791 9123
Schedule Saturday 9 March 2013, Courtyard Tempe Downtown
9:00 am - 10:15 am TruAge scanning (walk in or by appointment)
10:30 am - 11:30 am Lecture about AGEs
11:45 am - 1:00 pm TruAge scanning (walk in or by appointment)
See you on Saturday 9 March 9am-1pm at:
Marriott Courtyard Hotel Tempe Downtown
601 S Ash Ave, Tempe, AZ
Use the hotel parking lot.
Directions:
From Mesa, Scottsdale: 202, exit Scottsdale Rd, go South, on University Dr, go West 2.2 miles.
From Phoenix: 202, exit Priest Dr, go South, on University Dr, go East 1.8 miles.
or 143. exist University Dr, go East 3.8 miles
Additional events in USA:
Atlanta, GA - Feb 27
Chicago, IL - March 4
Provo, UT - March 5
Columbus, OH - March 5
Detroit, MI - March 6
Las Vegas, NV - March 7
Anaheim, CA - March 8
Phoenix, AZ - March 9
Houston, TX - March 11
Dallas, TX - March 12
Lubbock, TX - March 13
Hampton, VA - March 14
Baltimore, MD - March 15
Harrisburg, PA - March 16
When & Where

Courtyard Tempe, AZ (downtown)
601 South Ash Avenue
Tempe, AZ 85281


Saturday, March 9, 2013 from 9:00 AM to 1:00 PM (MST)
Add to my calendar
Organizer
Hans-Leo Teulings, PhD
Hans-Leo Teulings is an experimental scientist with MS in physics and PhD in experimental psychology. He specialized in measurement of human movement and fine motor control in particular (handwriting) for medical, educational, and forensic applications.
What Is Your Skin Telling About Your Health Conditions?