Description
Cybersecurity has experienced tremendous industry growth and shows no sign of stopping, with increasing concerns about user data security, IoT vulnerabilities, and more. A record $7.66 billion in funding was raised by cybersecurity startups in 2017, many of them in Boston.
But rapid growth doesn't come without growing pains like talent shortages, tough competition for M&A, and customers experiencing sales pitch overload. Join us for a panel discussion about the state of the cybersecurity ecosystem in Boston: challenges startups are facing, opportunities investors are still looking to fund, available resources and still-needed programs.
This event is part of the Tech & Industry Trends track at Startup Boston 2018.
Our Speakers:
Rick Grinnell, Founder & Managing Partner at Glasswing Ventures
As a venture capitalist and seasoned operator, Rick has invested in some of the most dynamic companies in security, enterprise infrastructure, and storage. During his 18 years of venture capital experience, which includes co-founding and serving as Managing Director of Fairhaven Capital, he has led investments and served on the board of directors for companies including EqualLogic (acquired by Dell), Prelert (acquired by Elastic), Pwnie Express, Resilient Systems (acquired by IBM), Trackvia, VeloBit (acquired by Western Digital) and most recently Allure Security, and Terbium Labs.
Greg Dracon, Partner at .406 Ventures
Greg joined .406 in 2007 and is involved in all aspects of the investing and portfolio management process. His portfolio includes Edgewise Networks, Pwnie Express, Greathorn, and Threat Stack among other cybersecurity investments. He also serves as a board member for many of these companies, and is the Board Director for Greathorn and Terbium Labs.

Gwenn Betts, Director of UX at Rapid7
Gwen Betts is a results-driven, user-centric designer and marketer that sees the holistic picture. She executes on the details to make that picture come to life. From agency to startup, she has held design and creative management positions where her work contributed to revenue and company growth. She is passionate about building brands and making them successful through the lens of experienced design, via product, marketing, or services.
More speakers to be announced soon!
This is a Startup Boston event.
Startup Boston is a free, five-day series of events celebrating, educating, and connecting entrepreneurs in Boston. Taking place from September 10-14th, 2018, Startup Boston brings entrepreneurs, company leaders, innovators, and industry experts together to foster collaboration and fuel growth in Boston's startup ecosystem.
Thank you to our event partners.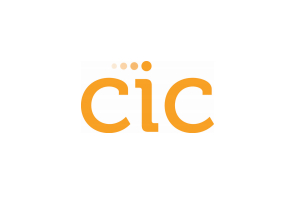 About CIC Boston:
One of Boston's largest innovation communities, CIC provides office and coworking space, and supports a variety of important programs in Boston's startup scene including Venture Cafe, District Hall, and MassRobotics.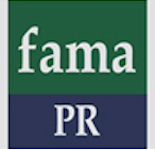 About fama PR:
fama PR is North America's premier boutique PR firm for technology companies. They deliver superior results and unmatched client service by using experienced PR professionals who apply a common sense, hands-on approach to both strategy and tactics. Working closely with clients, fama PR creates customized communications plans that are directly aligned with business objectives to help increase brand awareness and drive revenue.