Multiple Dates
What is the Science behind the benefits of Indian Champissage (head massage...
Event Information
Location
Hilton London Green Park
Half Moon Street
London
W1J 7BN
United Kingdom
Refund Policy
Refunds up to 30 days before event
Description
This Intorductory workshop was co-created by Ms. Yoko Miyazaki and Dr. Kazuo Uebaba, Director in Chief, Japanese Association of Ayurvedic Studies & Eastern Medicine and Professor of Health Science at Teikyo Heisei University.
Join us for the 2018 Champissage International Conference: The Science behind the benefits of Indian Champissage (head massage).
Learn how to better serve your clients, or educate your students by understanding the science, anatomy, and benefits of Champissage an Ayurveda-based head treatment, and how to select research-backed therapeutic techniques according to your clients' needs.
This very informative workshop is for therapists and instructors of body therapies working with the upper back, shoulders, neck, head, and face. It will present the outcomes of a new study of the scientific processes and benefits of head massage drawing on Western science, Ayurveda and Chinese medicine. It will focus on the physical and psychological effects of head treatments.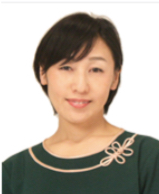 Presenter: Ms Yoko Miyazaki CEO of LCIC Japan
This one hour introductory workshop will feature research funded to the Japanese medical university and London Centre of Indian Champissage techniques were used in the joint research by LCIC Japan - Ms Yoko Miyazaki and Team.
Some of the data that emerged include how to:
Raise the range of the joints by fascia release

Raise the parasympathetic nervous system

Alleviate peripheral symptoms of dementia

Lower blood pressure

Decrease heart rate

Increase blood flow throughout the body

One of the techniques of Champissage is to release the fascia of the head

Studies are proving that this results in increased mobility around the neck joints and all the way down to the joints of the waist and feet.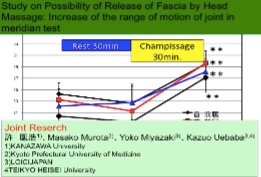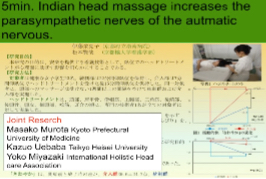 We hope you'll join us for this fascinating introductory workshop.
Book now - Early Bird Price - When you book before 7th of May 2018
1 x person for £19.00 //
2 person £29.00 ( OR Contact us via FB or Info@champissageinternational.com)
After 7th May 2018
1 x person for £30.00 //
2 x person £45.00 ( OR Contact us via FB or Info@champissageinternational.com)
You may also visit our website for two or more booking discounts. www.champissageinternational.com
Due to demand, we are offering two sessions. Just attend one session either noon - 12.00 pm - 1.30 PM or 2.00PM - 3.30 PM. You may pick time which works best for you when you purchase your ticket. This will be translated from Japanese to English throughout.
Light refreshments will be served.
Location
Hilton London Green Park
Half Moon Street
London
W1J 7BN
United Kingdom
Refund Policy
Refunds up to 30 days before event