What is the new Game of Work?

Tuesday, September 10, 2013 from 6:30 PM to 8:30 PM (EDT)
Event Details
We are in the throes of a revolution (thankfully without guns) and it touches everyone in some fashion.
Interestingly, it is not uniformly distributed throughout our economy and the world market – in some places it is advancing full tilt, in others barely noticeable; however changes are happening and they are significant and permanent.
General Motors was the perennial top of the Fortune 500 List, the leader of corporate America – what's good for GM is good for the country. That's all changed now.
What about other organizations? Booz-Allen and Accenture no longer have the size and velocity of before. What happened to the Big Eight Accounting firms – now it's down to the final four. Major law firms that used to hire 200+ new associates each year, now are down to single digits. Similar changes have occurred in large non-government organizations of all types. Eastman Kodak, Western Union, and Xerox have morphed, shrunk, and are no longer a household name.
During this same time, compu
ting power has expanded dramatically, software systems and tools offer greater power and flexibility, and advances such as 'the cloud' and Big Data created the capacity to solve very complex problems. Productivity, electronic and mechanical automation, and the initiation of 'role revision' all came together recently as well. And, of course, the internet now plays a central role in commerce, news, information, and entertainment.
With all these activity, it is not a surprise that the rules of the game of work have changed...dramatically! No more can we graduate from college, take a job, get trained, and spend the next 40+ years doing the same thing for the same organization. We must renew ourselves every three years just to keep current.
Using new technology, develo
ping and adopting better techniques and processes, acquiring new and deeper experience from working on projects – all this and more is required to keep us viable, and valuable.
What is the New Game of Work is forward-looking – we're here; it's now; game's on; play has started; we are not spectators – we are the players. This session is about the new rules, what works now, and how to change to be successful.
Does 20 – 2 – 1 lead to success?
About the Speaker

Jack L. Gates
Jack says technology is how we do things – not the things we do them with...they are the tools. He develops new technology (the how) to get spectacular results using the latest tools (the things). He blogs a couple of times a week about the evolutionary changes in business.
Jack is the COO of Sales Lab and works with clients to increase sales and make operations more effective so the organization can delight their customers.
Jack founded the Leadership Breakfast of Maryland, meeting monthly since 2008; led a $22 M organization as President & CEO; had senior executive roles in entertainment, health care, and human resources consulting firms; and has hands-on experience in operations, human resources, finance, client development, and marketing/sales.
He is a Washington area native and was awarded a BS degree from the Smith School at the University of Maryland and an MBA from Southeastern University. Jack is a United States Army veteran.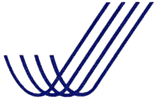 When & Where

Teqcorner
1616 Anderson Road
Mclean, 22102


Tuesday, September 10, 2013 from 6:30 PM to 8:30 PM (EDT)
Add to my calendar
Organizer
CTMH is a networking organization for technology management professionals in the Washington metropolitan area. Founded and run by alumni of the Technology Management Master program at George Mason University, CTMH provides a forum where professionals can effectively network, learn, recruit, and search for new career opportunities. Technology Management professionals can have a wide variety of roles but in essence they design, implement, support, or manage technology and are decision-makers or decision-influencers in their respective organizations.
CTMH vision is creating of a network of professional where technology management talent is discovered and developed and where good business ideas are encouraged and supported.
CTMH mission is to provide a forum for technology management professionals operating in the public and private sector to network, recruit, learn, and share information so to increase their knowledge on products, trends, challenges, and opportunities in the technology management field.