"WE MUST GROW UP IN EVERY WAY ... INTO CHRIST." [Ephesians 4:14-15]
About this event
What is The Journey and why would I want to participate or lead a group through it? The best way to answer that question is to hear testimonies like these:
Pastor John shared with us...
"Some days can get heavy and draining. But over the past several years, I've led a Journey group. The Journey is an investment in my own life as I invest in others. When we take the time to do this slow deep work, the Holy Spirit often reveals to us what we are to be and do within the kingdom of God."
A Journey participant explained what they were looking for...
"For several years I was part of a women's Bible study. But over time, I sort of out-grew it. So I stopped attending. The Journey is letting me see how God wants to show me what's next and how God desires to work through me in the next stage of faith. I'm engaged again."
Join VP3's Rob Loane and Pam Edwards as they unpack what The Journey is and how you can experience it to "grow up in every way into Christ."
We will have plenty of time to answer your unique questions. Trust us, you will be surprised how like-minded everyone on this call will be.
God is up to something good…often in a mustard seed kind of way.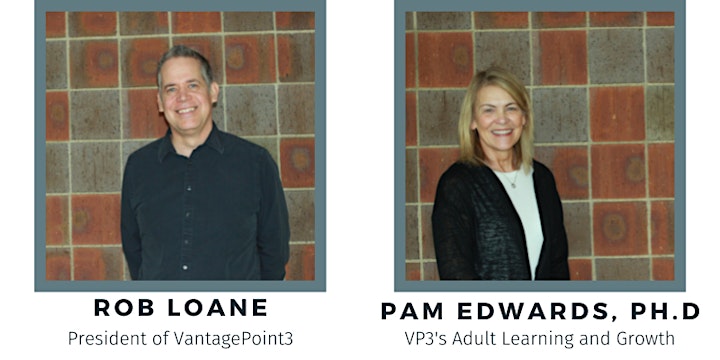 The Journey is hard to understand until you have experienced it. We will pull back the curtain to this life-changing adult formation integrative greenhouse for growth.