Description
Come join us at Dev Bootcamp for a social + learning mixer infused with co-founders and leaders in the VR/AR/AI space! Our guest speakers will share more on how they are helping to build the future of VR/AR/AI. Take advantage of this opportunity to network, collaborate and innovate with our amazing community!
We'll have demo equipment onsite for you to try out these new realities and really experience how transformational this technology is and can be!
Product Demos Include:
• Google Glass
• Samsung Gear
• HTV VIVE
• VicoVR
• Virtual Reality
---
Agenda
6:00 pm- Doors open
6:00- 7:00 pm- Check in, grab some small bites/refreshments & experience our VR/AR Demos onsite!
7:00- 8:00 pm- LIGHTNING Talks
Goretti Campbell, Founder of SF Women in Tech, TOPIC: Social Media and breaking into the AR/VR industry.
Dave Martinez, CEO and Founder of Dave Martinez Venture, TOPIC:

Understanding AR and Entrepreneurship from the

"

humanity-centered ideology".

Jaymes Davis, CTO of RogueReality.Co, TOPIC:

The Reality Spectrum where next generation business model are being created with consumer acceptance and consumption of AR/VR content and how they are advancing these models.

Rumman Chowdhury, Senior Manager at Accenture AI, TOPIC: A perspective on ethical and responsible AI and the need for governance and trust.

Vivian Tan, Co-Founder and CEO of Beast Pets,

TOPIC: Building a cross-over entertainment product for AR/VR. Designing with empathy when your customers are not just hard-core gamers.

8:00- 8:30 pm- Ask your questions in our Q&A Panel
8:30- 9:00 pm - Wrap up the evening, network and try out a VR headset if you haven't yet!
---
More About Our Speakers: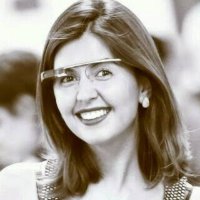 Goretti Campbell | Founder of SF Women in Tech
Goretti Campbell is the founder of SF Women in Tech has been immersed in the technology field for the last 3 years under the guidance of Dave Martinez Ventures. Goretti attended several panels and had various conversations about Silicon Valley and the lack of women and diversity at these events. That inspired her to start SF Women in Tech to give talents of all walks of life the platform to have a voice. Be part of the change you want to see.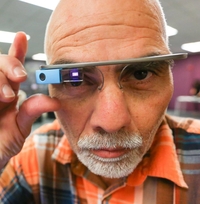 Dave Martinez | CEO + Founder of Dave Martinez Ventures
Dave Martinez has been in the field of social media creation and production for more than 30 years and has worked in many different fields f media culture. Dave has always been providing the best culture media for musicians and businesses throughout South America as well as globally with great success since the beginning of time on a global market. As the founder and CEO of Dave Martinez Ventures, Dave developed and managed strategic networks and partnerships experienced in the fields that Dave Martinez Ventures provides, incorporating his extensive development history and statistics of facts. Dave Martinez Ventures was born in the Bay Area.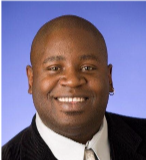 Jaymes Davis | Guru of Innovation and Professional Services, CTO of Rogue Reality.Co
With nearly two decades of experience in the IT services industry, Jaymes Davis is considered one of the industry's top consultants, having implemented more than 1000 virtualization and access delivery projects for clients ranging from global enterprises
with 20,000+ employees to local and regional SMBs with five to 25 employees. During his career, Jaymes has helped his clients leverage virtualization technologies to increase their IT efficiencies, address business requirements, and lower the total cost of ownership for their IT infrastructures. He is responsible for the design and development of Entisys Solutions' Virtualization Oriented Architecture™ (VOA), a methodology that closely aligns business strategies with IT infrastructure solutions. Jaymes is a published author whose whitepapers and articles have been endorsed by the industry's top virtualization experts and innovators.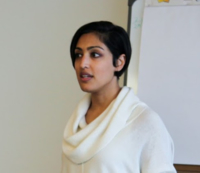 Rumman Chowdhury | Senior Manager at Accenture AI
Rumman's passion lies at the intersection of artificial intelligence and humanity. She comes to data science from a quantitative social science background. She holds two undergraduate degrees from MIT, a Masters in Quantitative Methods of the Social Sciences from Columbia University, and a PhD from the University of California, San Diego. More recently, she has emerged as a thought leader in the San Francisco Data Science community and in mainstream media, she has been interviewed for the PHDivas podcast, German Public Television, Software Engineering Daily, RE-Work, StemGirls, and fashion line MM LaFleur. Her professional consulting experience includes the BBC, Capital One, the World Bank, and LACMA, among others. She is also the co-host of the podcast Studies Show, which is a critical take on data literacy in pop culture and mainstream media.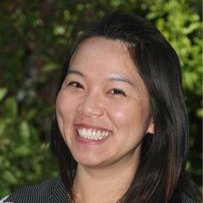 Vivan Tan | Co-Founder and CEO of Beast Pets
Vivian has over 10 years experience building content for virtual worlds. She previously co-founded an edtech startup that created Mathbreakers, a 3D math adventure game that has been featured in a Stanford MOOC. Now she's busy being the Mother of VR Dragons as co-founder and CEO of Beast Inc, a startup that brings smart and magical pets to life.