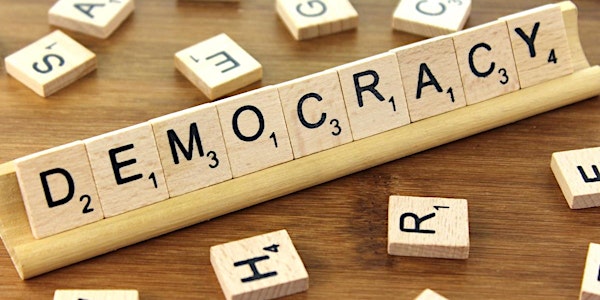 "What is the Future of Representative Democracy?" Academic Conference
Scholars turn to the work of renowned theorist Mark E Warren to answer the question: What is the future of representative democracy?
Date and time
Sat, Jun 3, 2023 9:00 AM - 6:00 PM PDT
Location
C. K. Choi Building 1855 West Mall Vancouver, BC V6T 1Z2 Canada
About this event
Join us for a full-day academic engagement with Professor Warren's ongoing theoretical legacy. Leading scholars from around the world will present on five roundtables, organized around the central themes in each of Warren's five books. Each 90-minute roundtable will include brief presentations by paper-givers with ample time for audience participation and discussion. The in-person event will take place on Saturday, June 3rd, 2023 from 9:00 to 6:00PM at the C.K. Choi Building, 1855 West Mall, Vancouver, BC, in the Chan Conference Room. Lunch and refreshments will be provided.
A tentative schedule (subject to change) is below:
8:30AM Doors open, coffee and refreshments are served
9:00AM Start
Roundtable 1: Responsible Agency and Democratic Citizenship
Chair: Hans Asenbaum (U. of Canberra). Presenters: Nojang Khatami (Fordham U.), Antonin Lacelle-Webster (UBC), Stephen White (U. of Virginia), Melissa Williams (U. of Toronto)
10:30 – 10:45AM 15-minute health break with refreshments
Roundtable 2: Democracy and Trust
Chair: Serbulent Turan (UBC) . Presenters: Laura Montanaro (U. of Essex), Erik Severson (UBC), Clyde Wilcox (Georgetown U.) Sule Yaylaci (U. of Pennsylvania)
12:15 – 1:15PM Lunch
Roundtable 3: Democracy and Association
Chair: Chris Tenove (Centre for the Study of Democratic Institutions, UBC) . Presenters: Edana Beauvais (SFU), Archon Fung (Harvard U.), Simone Chambers (Irvine), Sean Gray (Memorial U.)
Roundtable 4: Defining Democracy and Democratic Innovation
Chair: David Moscrop (journalist) . Presenters: Jane Mansbridge (Harvard U.), Selen Ercan (U. Canberra), Jordan Ouellette (UBC)
4:15 – 4:30PM 15-minute health break with refreshments
Roundtable 5: Designing the Right Kinds of Innovations for Different Problems of Democracy
Chair: Megan Mattes (SFU) . Presenters: Spencer McKay (Queens U.), Guo Li (King's College), John Gastil (Pennsylvania State U.)
6:00PM End
Mark E. Warren is a Professor Emeritus at the University of British Columbia (UBC) and the Former UBC Merilees Chair in the Study of Democracy. Join us on the eve of his retirement for a discussion of the immediacy of his theoretical legacy, as the very institutions of representative democracy face new threats and opportunities.
About the organizer
Edana Beauvais is a Postdoctoral Researcher at McGill University, and a Visiting Democracy Fellow at the Ash Center, Harvard University.