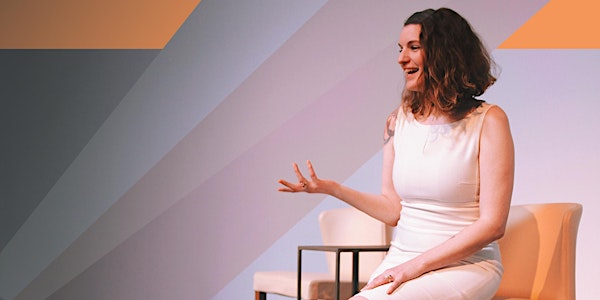 What is Orgasmic Meditation (OM)?
Explore the premier practice for accessing mystical states, shown to promote feelings of oneness and flow.
When and where
Location
New York 1234 Houston St New York, NY 10007
Refund Policy
Contact the organizer to request a refund.
Eventbrite's fee is nonrefundable.
About this event
What if there was a way to use the most powerful human drive—the sex impulse—for more than pleasure or procreation? What if a method had been created to harness that incredible power and direct it towards growth and unconditional freedom? What if one day could change the way you see woman's power forever?
Find out what over 35,000 people have experienced and what leading neuroscientists are saying about this groundbreaking practice.
About Orgasmic Meditation
In Orgasmic Meditation (OM), we learn to harness the sexual impulse, combining arousal and meditation for long term, sustained changes. OM isn't about climax, it's about taking this underlying energy and using it to flourish.
OM is a structured, attention-training practice conducted between two people who are following a predefined set of steps. The practice involves one person stroking the clitoris of the other person for 15 minutes while both partners place their attention on the point of contact and notice what they feel.
OM is the premier practice for accessing mystical states which have been shown to promote greater internal feelings of oneness and flow. OM has been shown to produce access to a mystical state on par with moderate doses of psilocybin.** Studies also show it may lead to greater resilience from stress.
"After the demonstration, we were invited to share a word. How do you describe the ineffable? All I could articulate was 'safe'. It's so challenging for me to describe what I felt any other way– I am a survivor of childhood sexual abuse, a woman who has always walked in the world with a level of defendedness, less and less over all the years of embodied spiritual practice, bodywork, therapy etc, decades of recovery and growth through 12 step, training and teaching yoga and meditation…..and still. But there, in that room, the layers of defendedness I've carried since childhood melted away and the next words that came were 'divine,' 'play', and' freedom'. The play of the divine."
Rev. Laura Y., 2022 New York Course Participant
Watch stories from OM practitioners
What Happens at the Course?
This daylong course includes introductory instruction in the philosophy and practice of OM, how it relates to mystical states, a live demonstration of the mystical state, and the opportunity to ask questions of expert facilitators with nearly 30 years of practice.
You do NOT need to come to class with a partner; participants do not do the practice during the course. If you do attend with a partner, know that the basic requirements to do the practice are anatomical: one partner must have a clitoris and one partner must have a finger to stroke it. That's it.
Participants do not do the practice in the course.
After the course, each participant will recieve a 3 month complimentary membership to the online members-only OM App content located at om.instituteofom.com
What are Scientists Saying?
6 peer-reviewed, IRB-approved studies have been performed to date, indicating that OM leads to improvements in the areas of trauma, depression, general health, and the advancement of human flourishing.
"Future studies will focus on the impact of OM on reducing signs of aging including mental agility, alertness and focus."
— Andrew Newberg, MD - Neuroscientist and Director of Research at the Marcus Institute of Integrative Health at Jefferson University, New York Times Best-Selling Author
"Early studies show that in only 15 minutes, OM can provide improved connection and closeness."
— Nicole Prause, PhD, UCLA Neuroscientist Researching Human Sexual Behavior, Founder of Liberos
"OM may allow practitioners to access similar brain and meditation states attained by advanced Tibetan Buddhists."
— Greg Siegle, PhD, Professor of Psychiatry and Psychology and Associate Professor of Clinical and Translational Science, University of Pittsburg School of Medicine
Online Resources
The Institute of OM - Online resources related to OM
Institute of OM Foundation - Non-profit org funding OM science, source for studies and research
**In a July 2021 study with 780 OM practitioners, 62% report having a mystical experience, as shown by the MEQ 30, on par with the 2nd highest dose of psilocybin.
A follow-up OM/MEQ 30 study found that 23% of participants attained a "mystical experience" in their most recent session with strong correlations between partners.
Press inquiries: please contact Anjuli Ayer at 347-506-9497. Please do not buy a ticket.
LOCATION TBD - WILL BE AN EASILY ACCESSIBLE PART OF NEW YORK