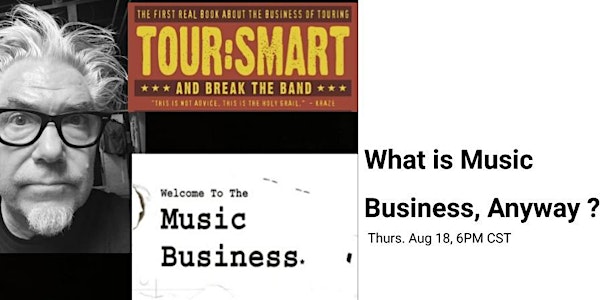 What is Music Business, Anyway?
Music Business is a little bit of everything...
About this event
You need a multiple skill set to survive in the music business and build a platform on which you can thrive! There are so many things competing for our attention - not just other people's new music, but also all the legacy music from the past; add into that exchange rates, the price of gas, inflation, disposable income(or lack of it!), and it's easy to see you need to have all of your ducks in a row to even stand a chance!
The good news is that in the absolutely unforgiving world in the music business, no allowances are given (if you don't sell any tickets to a show, you're not getting paid), so you get used to solving problems with creative solutions just to keep things going.
Music Business and the transferable skill sets the industry creates can be extremely useful in any career path! Martin looks at the creative problem solving skill set and how music business helps you pivot, think on a dime, and prepare for, not only any situation, but even the jobs in the future we don't even know exist yet!
Information will be available about Millikin University's Music Business Program and Scholarships!
See you there !