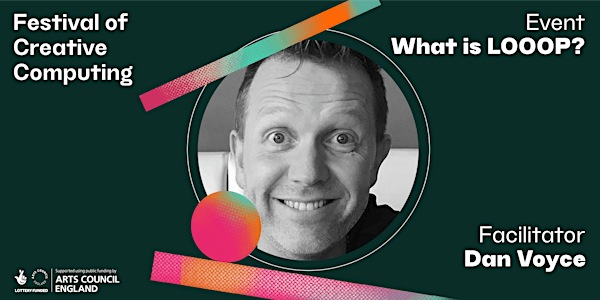 What is LOOOP? with Dan Voyce [PECKHAM DIGITAL]
Learn how to create a looping animation using Looop with Dan Voyce!
When and where
Location
Peckham Levels 95A Rye Lane London SE15 4ST United Kingdom
About this event
What is LOOOP?
Dan will give a brief overview of the last 4 years he's spent working on LOOOP in his spare time. You'll learn why it began, how it's evolved and where it's going.
You'll get a bit of a deep dive into the main features of the app as well as a peek at some new features that will be coming in the near future.
Dan will also do a live coding session where participants can follow along and build a looping animation.
The remaining time will be spent where everyone can build their own animation.
Dan Voyce is a freelance software developer currently working at HBO. He's been writing mostly client side JavaScript for the last 10 or so years, building websites and apps of all shapes and sizes.
Having started out as a Flash developer, and having spent a key part of his career working for a data design studio, he's grown a strong passion for UX and animation.
LOOOP began about 4 years ago as a bit of an experiment and to scratch an itch. It's evolved into a platform / tool to help creative coders and generative artists be more productive, experiment with ease and simplify things by abstracting away complex animation code.
You can view the recently released beta version of the app here https://beta.looop.dev
Requirements:
To make the most out of this workshop, participants will need to bring along a laptop that has Chrome installed. Some basic knowledge of JavaScript, HTML and CSS will also be beneficial but not essential.