What Is Global Product Innovation by PS Director and Google PM

Tuesday, April 17, 2018 from 6:30 PM to 8:30 PM (AEST)
Event Details
With a growing international brand, Product School is changing the narrative on technology training. Starting in 2014 in San Francisco, Product School has blazed its' trail by offering top professional collaboration programs in Product Management, Data Analytics, Coding, and Blockchain technologies. These programs are taught by top talent at companies such as Google, LinkedIn, Salesforce, AirBnb, Snap, Netflix, Amazon, and more.
Product School can be found in 14 cities across the globe helping cities grow their tech talent. Product School looks to continue building the world's top community for tech talent and innovators across the world.
This event will give an introduction to Product School's story but also to shed some light on Global Product Innovation and how technology is influencing the world. Join Lichota Seidewand, Director at Product School, and Joël Kalmanowicz, Product Manager at Google, as they dive into this showcase event detailing PM 101 and Product Management best practices in dealing with products influencing the future of global innovation.
Meet the Speakers:
Lichota Seidewand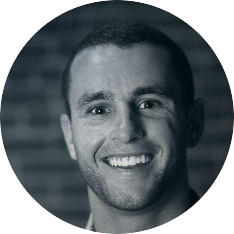 Originally from Massachusetts, Lichota Seidewand owns an International Studies and European Business background with work done in Copenhagen and London. He has a passion for globalization.
Previously a Financial Advisor, Lichota found intrigue in the technology world when he spearheaded a Social Branding and Advertising software platform, VOTOCAST, out of Newport Beach, California. He found Product School when it was only weeks old in Santa Monica and joined the team in December 2016 to lead efforts in their growth. Lichota enjoys people, traveling, anything outdoor related from skiing to surfing, and finding/creating the next big thing.
Joël Sunray Kalmanowicz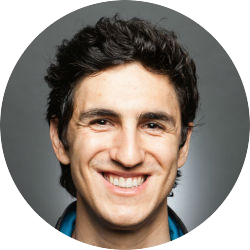 Joël's passion is meaningful improvements of the world through technology and innovation. His long term goals are to support humanity's growth and maturity through social enterprise. He is currently learning about life through extended paternity leave with his first child after 5 years as a PM for various Google products.
He loves hard sci-fi with a political bent, tennis, volleyball, growth mindsets, good food, and family most of all. He sees tech as just applied innovation, part of human evolution, already everywhere, and becoming exponentially more prominent. With a diverse range of interests across disciplines, he particularly enjoys combining divergent technologies to create new ideas, and designing new products to be intuitive and ethical.

--
Please note:
- For additional info or questions, send an email to events@productschool.com 

When & Where

WeWork Sydney
333 George St
Sydney, NSW 2000
Australia

Tuesday, April 17, 2018 from 6:30 PM to 8:30 PM (AEST)
Add to my calendar
Organizer
Founded in 2014, Product School is the world's first technology business school.
We provide certified courses in Product Management, Data Analytics, Coding, Digital Marketing and Blockchain to professionals across 15 campuses worldwide. In addition to on-site campuses, we also offer the same courses, live online. Both on-site and online courses are taught by real-world product managers who work at top technology companies such as Google, Facebook, PayPal, Airbnb, LinkedIn and Netflix.
Unlike traditional MBA programs designed for students seeking roles within the finance and consulting fields, Product School's curriculum is highly relevant for the next generation of technology leaders, with classes offered at a fraction of the cost. The curriculum is designed to fit into work schedules with small classes held in the evenings or on weekends to ensure that both instructors and students can maintain their full-time jobs.
Expect a healthy mix of hands-on projects, group exercises, case studies, panel discussions and a variety of other forums to teach you how to lead cross-functional teams and build digital products from end to end. We also prepare students for product management interviews and enable them to expand their professional network through access to a private community of thousands of people; including alumni, mentors and hiring managers from top technology companies.
Product School also offers custom corporate training programs for Fortune 500 companies seeking to advance the product management skill sets of their existing teams or onboard new talent.
Committed to building the largest product management community, Product School has published the Amazon's best-selling book The Product Book, runs The Product Awards ceremony and ProductCon, a multi-city product management conference.