What Is Game Theory by DreamWorks former Product Managers

Tuesday, February 5, 2019 from 3:00 PM to 4:00 PM (PST)
Event Details
*** DISCLAIMER: This event is ONLINE ***
1. Overview: Traditional game theory, themed entertainment and storytelling - how it started and the cross section of how they are related.

2. Traditional Games vs. Traditional themed entertainment
Passive / Traditional Experience Design / Narratives
Timeline 1950 - 1990

3. Digital Gaming Platforms vs. Interactive Engagement
Web, wireless, mobile, social, mobile, 2D/3D/4D, Data viz, projection mapping…
Timeline 1990's - today

4. Immersive Experiences vs. Personalization
Big Data, AI, Holography, Machine Learning, Robotics, Geomapping, geo storytelling, metadata, VR/AR/MR/XR, imaging technology, 5D+, Motion Simulation, integrated media, etc..
Timeline 2018 - future

5. Space Colonization - Are we applying what we already know?
Meet the Speakers:
Kathleen Cohen
With a longstanding career in entertainment and experience strategy - Kathleen Cohen is a highly creative, business savvy, big picture thinker who sits at the cross section of innovative projects and physical/virtual engagements.

From traditional fine arts & industrial design to animation, videogame, web, mobile and integrated media development, Kathleen's background includes a variety of different things. She's been the Producer, Project Manager, Product Manager and Program Manager for published game titles from DreamWorks Interactive, e-commerce Global Business Products for Fortune 100 clients of IBM's Center for Innovation, the launch of Disneyworld.com for Disney Parks and Resorts Online.

She has also lead the Digital Integration and Innovation for the National Constitution Center in Philadelphia where Kathleen was hired to tell the contemporary story of the US Constitution through an array of multi-platforms. Kathleen is a subject matter expert focusing on building innovative guest experiences. She focuses her efforts in emerging media, IoT, UX/UI, VR/AR/MR, data and business intelligence.

Today, Kathleen operates her own consultancy, The Collaboratorium - as well as spearheads the New Business Development for Zeitgeist Design + Production, an Experience Design practice fueled by Disney Imagineers, targeting themed entertainment IP and properties. 
Chris Cross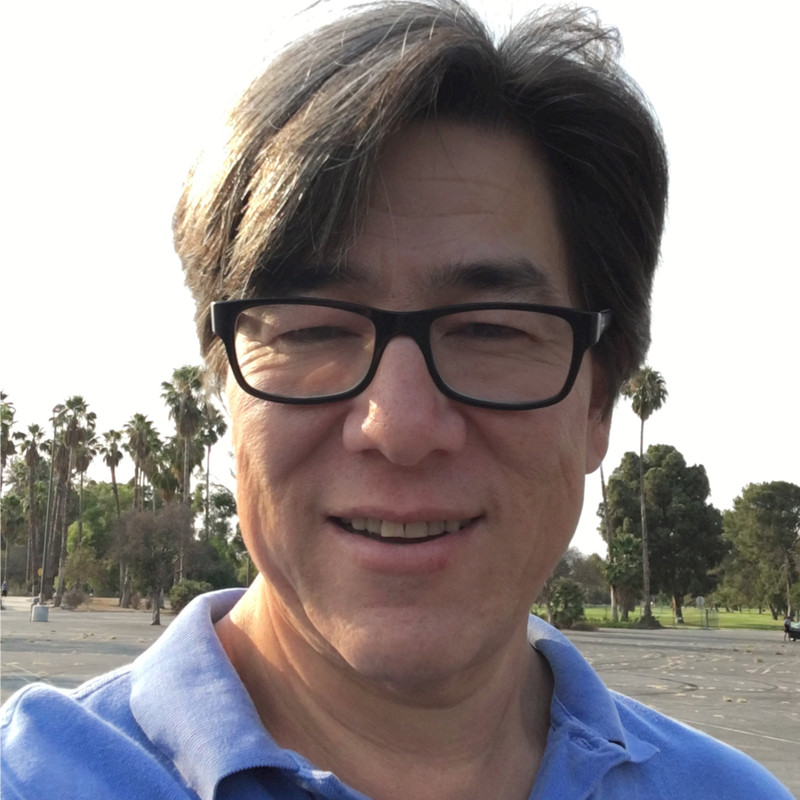 Chris is an entrepreneur, creative director and forward thinking leader with 20+ years experience in the video game industry. His career spans several game console generations and his most notable achievements were as Lead Designer and Design Director for the Medal of Honor franchise at DreamWorks Interactive and Electronic Arts selling 50+ Million units.
At THQ, Chris oversaw multiple simultaneous projects as a publishing side Creative Director where he excelled at shipping on time with highest quality. Homefront, Space Marine and South Park Stick of Truth were all products that he worked closely with the teams to drive clarity and quality under high stress situations. Chris further added monetization design to his skillset while at Nexon America for live products like Combat Arms.
Now Chris is applying his industry knowledge to teaching the next generation of game professionals at Cal Lutheran University, founding a Community Engagement Data startup, serving on the board of Kinetic Skunkwerks and leading the production of Ghosts of Iwo Jima VR (unannounced) with Lucid Sight in Santa Monica.
Get the FREE Product Book here
Organizer
Founded in 2014, Product School is the global leader in Product Management training with a community of over one million product professionals.
Our certificates are the most industry-recognized credentials by employers hiring product managers.
All of our instructors are senior-level Product Managers working at top Silicon Valley companies including Google, Facebook, Netflix, Airbnb, PayPal, Uber, and Amazon. 
With live online courses starting every month, it's easy to find an option that fits your schedule. Classes are held in the evenings or on weekends to ensure that both instructors and students can maintain their full-time jobs.
Unlike traditional MBA programs designed for students seeking roles within the finance and consulting fields, Product School's certificate programs are highly relevant for the next generation of software product leaders, and offered at a fraction of the cost.
Practical, hands-on and with ample group activities and real-world case studies, you'll learn how to build digital products from end to end, lead cross-functional teams and land your next product job or promotion.
In addition to training for individuals, Product School delivers custom product training to Fortune 500 companies seeking to upskill their existing teams or onboard new talent.
We are committed to pushing the product management industry forward. With this aim in mind, we published the Amazon bestseller, The Product Book, host over 1,000 free events per year, The Proddy Awards, and ProductCon, the largest multi-city conference in the world for product managers.