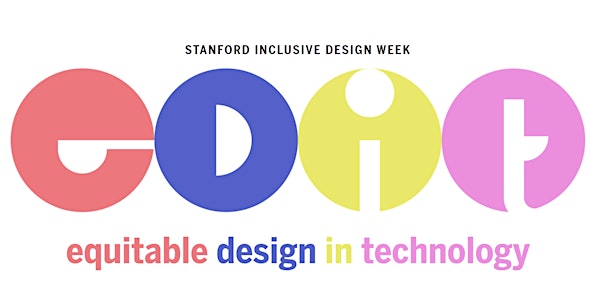 What is Design Justice?
Sasha Costanza-Chock will be kicking off the Stanford EDiT conference with a keynote address on her book, Design Justice.
About this event
Come join us for an engaging discussion on the principles of inclusive design and how design can used by marginalized communities to explicitly challenge structural inequalities. Following the talk, undergraduates from Stanford's Reboot community will be conducting an interview about Costanza-Chock's book.
Sasha Costanza-Chock is an Associate Professor of Civic Media at MIT, and a researcher and designer dedicated to supporting community-led processes that build shared power, dismantle the matrix of domination, and advance ecological survival. They are currently the Director of Research & Design at the Algorithmic Justice League and a Faculty Associate at the Berkman-Klein Center for Internet & Society at Harvard University.