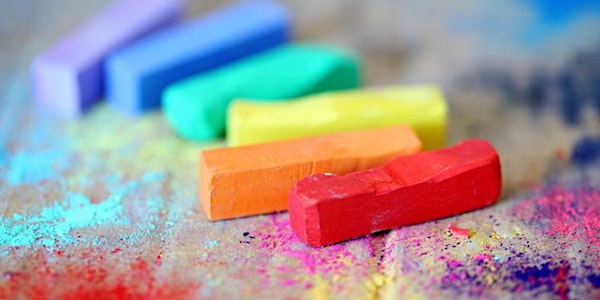 When and where
Location
La Kretz Innovation Campus 525 South Hewitt Street Los Angeles, CA 90013
Description
The traditional definition of culture fit is "I'd want to be stuck in an airport with this person". There's a natural tendency to associate with those like ourselves.
What does this mean for members of the LGBTQ+ community?

How do you get invited to the conversation while remaining true to yourself?

How can organizations of all sizes build a strong culture that thrives on people from diverse backgrounds?

When the largest number of jobs are placed through referrals, how do organizations make sure they don't compromise their results by attracting more of the same?
Join us for a panel discussion exploring the intersection of fit, diversity and results.
AGENDA
5:30pm: Registration & Networking, with light appetizers and tasting of clean-crafted wines provided by Scout & Cellar
6:30pm: Welcome Remarks by Estelle Reyes (SVP, Enhancing Community, LACI)
6:40pm: Introduction to Culture by Peter Gandolfo (Executive Coach/Partner, Evolution)
6:45pm: Panel
7:15pm: Q&A
7:45pm: Wrap


PANELISTS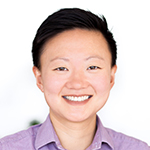 Sophy Lee, Chief Technology Officer at HopSkipDrive
Sophy is the technology leader at HopSkipDrive, a safe and reliable ride service that transports kids to their full potential. Sophy has been focused on this industry for the past 5 years, having built an engineering team and technology in San Francisco that was acquired by HopSkipDrive. Sophy has been part of the core team that built the product and went on to led the engineering efforts necessary for the service to expand throughout California and several other states. Sophy is also an endurance athlete, qualifying for and competing at the Ironman World Championships in Kona as well as several USA Cycling National Championships. She has a BA from Harvard and lives in Los Angeles with a rescue pup named Winston.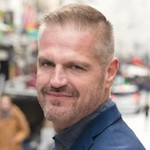 Serge Gojkovich, Head of Partnership Marketing, Pluto TV
For more than 18 years, Serge Gojkovich has helped establish and accelerate niche brands, destinations and mobile apps to become leaders in the marketplace, including Grindr, happn, CurbStand, Blendr, Britain, Jack'd, London and ParkMe. Gojkovich has worked with clients on all aspects of their marketing strategies, including defining their brand and market position, and enhancing their competitive market presence to achieve stellar growth results. As Head of Partnership Marketing, Gojkovich is responsible for working with both content and distribution partners In marketing Pluto TV.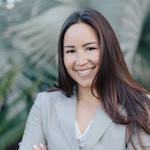 Megan Prichard, VP, Global Operations and GM of Los Angeles at Skyryse
Megan Prichard is a business leader who is passionate about innovation in the transportation space and beyond. Megan is currently the VP of Global Operations for Skyryse, an LA-based startup in the urban aviation space. Prior to joining Skyryse, Megan served as General Manager for Uber's West region, where she led rideshare operations in California, Nevada, Arizona, New Mexico, and Hawaii. Megan also spent 5 years as a consultant with McKinsey and Company in Brazil and Silicon Valley focusing on digital strategy. Megan holds a B.A. in economics from Yale and a J.D. from USC. She lives in Los Angeles with her wife Amanda.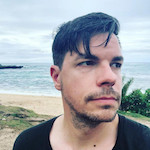 Corey Scholibo, Co-Founder & Chief Marketing Officer, Repurpose®
Corey Scholibo is the Co-Founder & Chief Marketing Officer of Repurpose, the nation's leading brand of eco-friendly tableware. Corey has been on all sides of the branding experience, from founder, to agency expert, to press. He began his career at agencies working on accounts like Tiffany & Co., MAC Cosmetics, James Perse Enterprises, Indiegogo, and SKYY Vodka among others. Corey has been on the editorial side as the Arts & Entertainment Editor of The Advocate, the nation's leading LGBT news magazine, where he oversaw all entertainment and product editorial and handled the magazine's marketing and public relations. Corey helped found Repurpose nine years ago to disrupt the paper category, build a sustainable brand of his own, and help eliminate plastic and Styrofoam from the environment.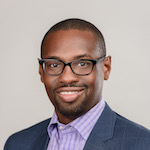 Jonathan Wilson, Consulting Busness Partner, Biltmore Group

Jonathan Wilson is a Consulting Business Partner with Biltmore Group, an entrepreneur within a couple of small ventures, and board member for two non-profits, including the Los Angeles Urban League. Prior to his current roles, Jonathan worked as a management consultant for Accenture and Deloitte as well as served as a Vice President of Strategic Planning & Intelligence for Bank of America. Jonathan's primary focus is providing strategy and operations solutions for start-ups, fintechs, and traditional organizations primarily within the Financial Services, Consumer Products, and Technology sectors. Jonathan has an MBA from UCLA Anderson with a concentration in General Management and International strategy as well as a BS, Chemical Engineering from UC San Diego.

MODERATOR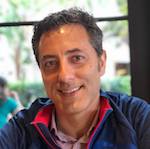 Peter Gandolfo, Executive Coach/Partner, Evolution
Peter Gandolfo is an ICF ACC certified executive coach with Evolution who integrates his 20+ years of professional experience in marketing, management, and consulting for companies like Mattel and Ford Motor Company with his love for helping others find their own path. He provides executive, transition and career coaching to leaders within startups, Fortune 500 companies, non-profits and higher education. His engagements often focus on building awareness of strengths, identifying what's needed (and no longer needed) to reach future goals, developing communication skills, and identifying competing beliefs that prevent clients from following through on their goals. Peter lives in Los Angeles with his husband Andrew and their two young sons.
EVENT SPONSORS