Description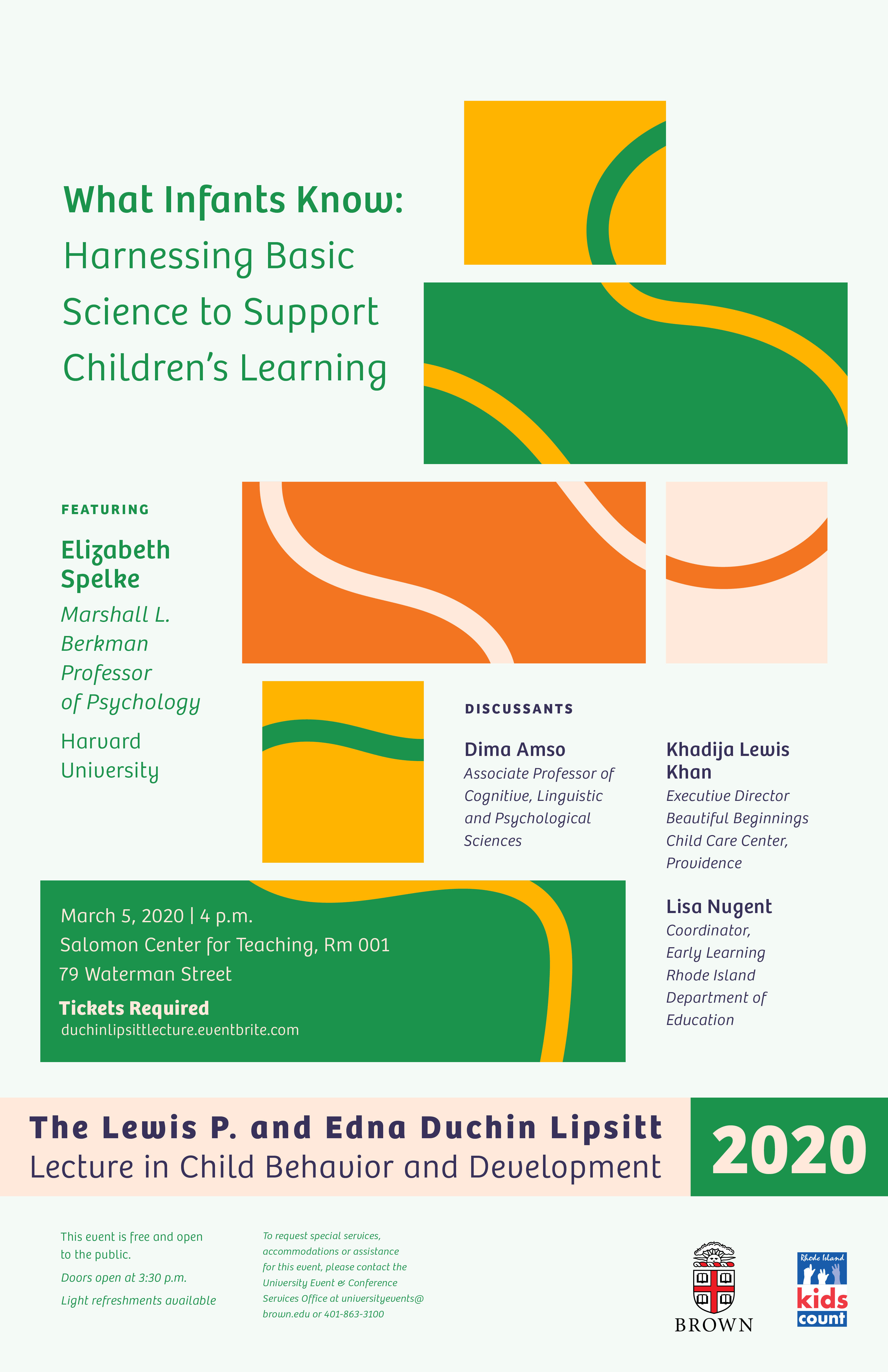 Abstract:
Young children are the fastest, most flexible learners on earth. Research on infants suggests that their learning rests on a set of early emerging, domain-specific cognitive systems. Six systems of core knowledge serve to represent objects and their motions, agents and their actions, people and their social relations, places in the navigable layout, geometric forms, and number. Infants' knowledge then grows not only through gradual learning processes that people share with other animals, but also through a fast and flexible learning process that is unique to our species, builds on children's social interactions with others, and composes new systems of concepts by combining concepts from core knowledge. As understanding both of core knowledge and of this learning process grows, it suggests ways to enhance the learning of all children. To illustrate, this talk focuses on core knowledge of objects, agents, and number, and on two new systems of concepts that emerge in young children: the artifact concepts underlying tool use and the numerical concepts underlying primary school mathematics. It ends with experiments evaluating a succession of interventions, based on this research, that aim to enhance the school math learning of children living in poverty.
Lecture Series Overview
The Lewis P. and Edna Duchin Lipsitt Lecture in Child Behavior and Development were established by the Lipsitt family in 2000 to celebrate the family's many years of association with Brown University and to preserve an interest in child psychology at the University.
This annual lecture is co-sponsored by Brown University and Rhode Island KIDS COUNT.
Rhode Island KIDS COUNT is a statewide children's policy organization that works to improve the health, economic wellbeing, safety, education and development of Rhode Island children.
To request special services, accommodations or assistance for the event, please contact the University Event & Conference Services Office at universityevents@brown.edu or 401-863-3100.