Location
OTIS College of Art and Design
9045 Lincoln Blvd
Los Angeles, CA 90045
Description
RSVP for this panel discussion and networking event brought to you by the LAX Coastal Chamber's new initiative, Connect to Tech L.A. We are excited to officially launch, and want to celebrate with all of you!

RSVP for this FREE panel discussion and networking event here: https://connecttotechla.eventbrite.com/

Panelists:

Jason Hsin - Co-Founder, At The Pool
Michael Miller - CMO, Maverick Angels/Clinical Professor LMU College of Business Administration
Nick Swanson - Co-Founder, CliqueMe
Moises Cisneros - Business Development Advisor, Office of L.A.City Councilman Mike Bonin, 11th District
Kirby Israelson - Recent Otis College of Art and Design Alum, Creative Director at the LAX Coastal Area Chamber of Commerce

This event is for the student, alum, start up business owner and more veteran business owner alike. If you like free food, you're in luck.

Agenda:

6-6:30 - Check-In, Mini Biz Expo (in student center), Grub
6:30-7:45 – Panel: Blunders, Bluffing, and Getting down to Business
7:45-8:30 Tour the renowned Ben Maltz Gallery


FREE ADMISSION to first 50 guests to RSVP at https://connecttotechla.eventbrite.com/
Free Food, Drinks, and Swag Bags!
A great networking opportunity, so bring your resume!
Our Fantastic Sponsors include:
The LAX Coastal Chamber of Commerce: Connect to Tech L.A. would not exist without the hard work, resources, and strong relationships provided by the LAX Coastal Chamber of Commerce. With 60 years of history in the community, the Chamber prides itself on providing premier networking opportunities, educational workshops relevant to the modern business owner, and public policy advocacy for its hard working business community.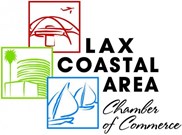 Otis College of Art and Design: Otis prepares diverse students of art and design to enrich our world through their creativity, their skill, and their vision. Among its alumni are MacArthur and Guggenheim grant winners, three-time Oscar awardees, legendary costume designers, leaders of contemporary art movements, and design stars at Apple, Abercrombie & Fitch, Pixar, DreamWorks, Mattel, Nike, Disney, and more.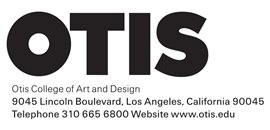 SOFTLAYER: SoftLayer, an IBM Company, operates a global cloud infrastructure platform built for Internet scale with 13 data centers in the United States, Asia, and Europe and a global footprint of network points of presence. SoftLayer provides Infrastructure-as-a-Service to leading-edge customers ranging from Web startups to global enterprises.

General Assembly: Established in early 2011 as an innovative community in New York City for entrepreneurs and startup companies, General Assembly is an educational institution that transforms thinkers into creators through education in technology, business and design at nine campuses across four continents.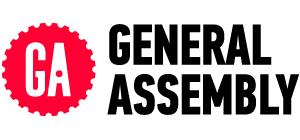 Your Office Agent: Your Office Agent is on the cutting edge of on demand office space globally with over 3,500 workspaces and meeting rooms on our site. With the largest listing of on demand workspace in the world we are able to help everyone from the largest corporations in the world, with thousands of locations to the student who needs a quiet space for $30 a month. Come and see our stand to understand the future of workspace. We are also looking for an entry level website developer and UX designer so, if you are interested in working for the Air B&B of workspace make sure you come and see us.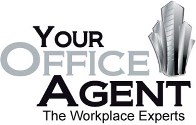 Diamond Web Services: Diamond Web Services (DWS) is a boutique development shop located in Venice Beach, CA that handles back end, front end, mobile, and connected device development as well as UX and visual design services. The founders of DWS have decades of expertise in building large scale software and web development projects for Fortune 500 companies. Clientele comprise the banking industry, big pharma, large media outlets and technology startups. DWS has strong ties to the open source community, including involvement in major conferences, running tech meetups and contributing code to open source projects.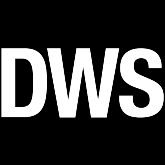 Silicon Council: The vision of Silicon Council will merge grassroots organizing with technology to solve lingering problems that prevent government efficiency. If done right, the fundamentals of grassroots organizing can organically create the type of incentives needed to bring techies and government officials together in Los Angeles. Collaborating with entrepreneurs, innovators, and community leaders, SiliconCouncil's organizational goals will focus on combining resources to target specific issues that affect communities within the Los Angeles region.

And a special thanks to our promotional partners:
Venice Paparazzi, At the Pool, Otis College of Art and Design, Loyola Marymount University, and the Social Media Club of Los Angeles.