Prop 22 denies gig app workers sick leave, PPE, a minimum wage, unemployment, and health care benefits.
About this Event
California's Proposition 22 is complicated and there is misinformation being spread by many gig companies at the tune of $199,000,000 - the most expensive ballot proposition in history. Would you like to hear the real scoop?
The Gig Workers' Collective will break it all down for you on Zoom at 7:00 p.m. PST (9:00 p.m. Central; and 10:00 p.m. Eastern).
Please join and invite EVERYONE you know who wants to learn more about Proposition 22.
You don't have to be a gig worker to be concerned about how Prop 22 will affect your friends and neighbors.
Do gig workers support Proposition 22?
No. Workers fought hard to pass AB 5 and extend the rights and protections afforded to all other workers, to gig workers too. To date, gig companies have underpaid workers by hundreds of billions of dollars they are entitled to as properly classified employees. Gig companies have prompted workers to sign a pledge of support for Proposition 22 to be able to move onto their work.
Virtually all of the workers that gig companies claim support Proposition 22, have done nothing more than click "ok" on an in-app notification.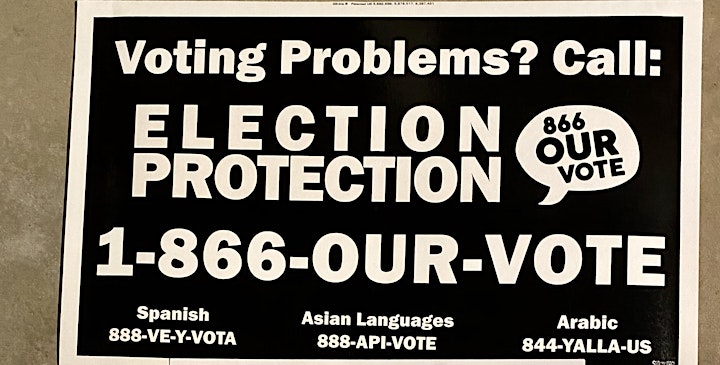 After October 20, 2020, State of California voters can "conditionally" register and vote at any voting location in their county or their county elections office after the 15-day voter registration deadline.
For more information: http://www.sos.ca.gov/elections.
Have questions or need more information? Call 1-866-OUR-VOTE (1-866-687-8683)
Polls are open from 7:00 a.m. to 8:00 p.m. Pacific time on November 3, 2020 - Election Day. If you are in line when the polls close, you will still be able to vote.
Many counties will offer early voting leading up to Election Day. Early voting locations and hours will be available at the Secretary of State's website: https://caearlyvoting.sos.ca.gov/ #SickOfGigGreed