Location
Oneonta Congregational Church
1515 Garfield Avenue
South Pasadena, CA 91030
United States
Description
GET ANSWERS TO YOUR QUESTIONS!
ABOUT
"What Every Woman Needs To Know About Divorce" workshops offer a compassionate environment where we objectively deal with the legal, financial, family and personal issues surrounding divorce. With the guidance of trained professionals, workshop participants gain a greater understanding of the confusing and challenging divorce process.
SCHEDULE
8:30-9:00 – Registration

9:00-9:50 – Legal Issues
Presented by a Divorce Attorney
- The divorce process and legal fees
- Protecting yourself legally and financially
- Child custody; Child and Spousal Support
- Avoiding court through mediation and Collaborative Law

9:50 – Break

10:00-10:30 – Financial Issues
Presented by a Financial Advisor
- Preparing for divorce
- Dividing property
- The tax consequence of divorce

10:30-11:00 – Real Estate Issues
Presented by a Real Estate Specialist
- Keeping the house
- Looking for another home

11:00-11:40 – Family Issues
Presented by a Family Counselor
- Dealing with a hostile spouse
- Helping your family cope with the stress of divorce
- Rebuilding self-esteem

11:40-12 - Questions & Answers
SPEAKERS:
Greg Welborn
Greg Welborn is the co-founder of Divorcehlep.org, a non-profit program dedicated to providing objective advice, emotional support and hope to women who are contemplating or facing divorce. Mr. Welborn has a long and successful history working with women who have had to journey through this difficult phase of their lives.
Over his 25+ year career, he has pioneered bringing objective advice to the Southland. Greg is a respected authority in his area of expertise, has lectured extensively, and recently assisted NBC's Today Show in their weeklong series, "Money for Women."
Mr. Welborn has also been published in several leading newspapers, including The Orange County Register, The Los Angeles Daily News and The Wall Street Journal. He is a member of the National Association of Personal Financial Advisors (NAPFA), which only accepts personal advisors who have met the highest industry and professional standards.
Greg received a Bachelor of Arts degree from Occidental College, a Masters of Business Administration degree from the University of Southern California. He and his wife, Irene, live in the Pasadena area, are both active in their local community and church, and have served in a variety of leadership positions at their church and in their community. With 3 children all off on their own now, Greg and Irene are empty-nesters and have dedicated themselves to mentoring younger couples and families.

Margaret Garemore
Margaret Garemore is a local realtor and mediator and is affiliated with Podley Properties in Pasadena. She has been in real estate for over 18 years with an emphasis on dispute resolution and problem solving.
She started her professional career as a paralegal, working on many real estate related and construction defect cases. Margaret also studied L.A. architecture under the esteemed professor, Dr. Robert Winter. The depth and breadth of her studies and experience makes Margaret uniquely qualified to understand her clients' needs from both the legal and practical perspectives.
Margaret's primary goal is to provide her clients, especially women, with objective information and valuable insights, forged from years of experience, to help them make the best possible decisions financially and personally.
Margaret is a "top-10 agent" in her company and was voted by Pasadena Magazine as one of Pasadena's Top 200 Realtors of The San Gabriel Valley. She has written widely and was a contributing columnist for the Core Media Group, writing a weekly article on real estate.
She received her Bachelor of Arts degree from Occidental College, has a Paralegal Certificate, and earned a Certified Mediator credential from Straus Institute of Pepperdine School of Law. She sits on various Boards of Directors, and is also active on the Events for Charity Committee, which is responsible for donating approximately $25,000 per year to local charities.
Margaret lives in Pasadena with her husband and their coterie of beloved pets.
Richard L. Chinen
As a partner of Palermo, Barbaro, Chinen & Pitzer, Mr. Chinen practices all aspects of family law, including: property division, characterization, allocation, and valuation; reimbursement claims; hidden assets; spousal support; child support; breaches of fiduciary duty; business valuations; real property valuations and claims; post-judgment matters; and child custody and visitation.
A member of the Pasadena Bar Association, he served as President from 1999-2000 and Vice President of the Pasadena Lawyer Referral and Information from 1992-1995. He is also a member of the Los Angeles County Bar Association, Family Law & Trust & Estates Sections, and a former Adjunct Professor of Family Law at Trinity School of Law.
Mr. Chinen's community activities include the Pasadena Tournament of Roses Association (Director and 2015 President), Fuller Theological Seminary School of Psychology (Member Dean's Advisory Council), and Elizabeth House (Advisory Member, Board of Directors). He currently serves on the Rose Bowl Management Committee and is a former board member of the Rose Bowl Operating Company for the City of Pasadena.
A native of Hawaii, Richard L. Chinen attended the University of Hawaii, earning a bachelor's degree in 1979. He then moved to Southern California to attend Southwestern Law School and obtained a Juris Doctorate in 1982.
He enjoys running, weightlifting, cooking and beach activities with his family.
Dr. Deborah Buckwalter
Dr. Deborah Buckwalter is a gifted therapist and accomplished clinical psychologist with advanced training and two decades of experience. She brings a life dedicated to personal growth, quality care, academic excellence and respect for the uniqueness of each individual into every session in her private practice in Pasadena, California.
Deborah has wide expertise in a range of issues but is especially experienced in dealing with life transitions, relationship issues, parenting concerns, anxiety and depression. She also collaborates with a strong multidisciplinary team of therapists and educators who focus on the well-being of kids, adults, couples, and families at The Center for Connection in Pasadena.
In addition to psychotherapy, Dr. Buckwalter provides comprehensive psychological and neuropsychological evaluations and works with progressive illness, traumatic stress and other concerns. She attained a B.A. in Social Ecology from U.C. Irvine and a M.S. in Marital and Family Therapy at the School of Psychology at Fuller Seminary in Pasadena, California. She went on to complete a M.A. in Psychology, M.A. in Integrative Studies, and Ph.D. in Clinical Psychology from Fuller.
No description of Deborah is complete without reference to the key role interpersonal relationships play in her personal and professional life. She is married to a brilliant research scientist, Dr. J. Galen Buckwalter, and she has two daughters – Dr. Tina Bryson and Jennifer Williams – who with their respective husbands lovingly care for Deborah's 5 grandchildren.
John K. Griesinger
John Griesinger is a financial advisor with First Financial Consulting in Pasadena. Mr. Griesinger works with individuals and privately-owned businesses to provide objective advice on financial planning issues including investments, retirement, and cash flow management.
John has developed a special reputation among both financial professionals and clients alike for helping women to become financially empowered. He is adept at helping clients understand how to take control of their finances and how to make their financial resources work effectively toward their goals and dreams. Educational by nature, John has the unique ability to make the technical aspects of financial planning easily understood by the average person.
He received his Bachelor of Arts degree from Westmont College in economics and business. He later earned a Master's degree from Fuller Theological Seminary. In addition to his financial services expertise, John speaks Spanish and has spent time in Latin America providing pastoral and character development training to young adults and church leaders.
John lives here in the San Gabriel Valley with his wife and two dogs. He enjoys skiing, LA Kings hockey, and playing his guitar.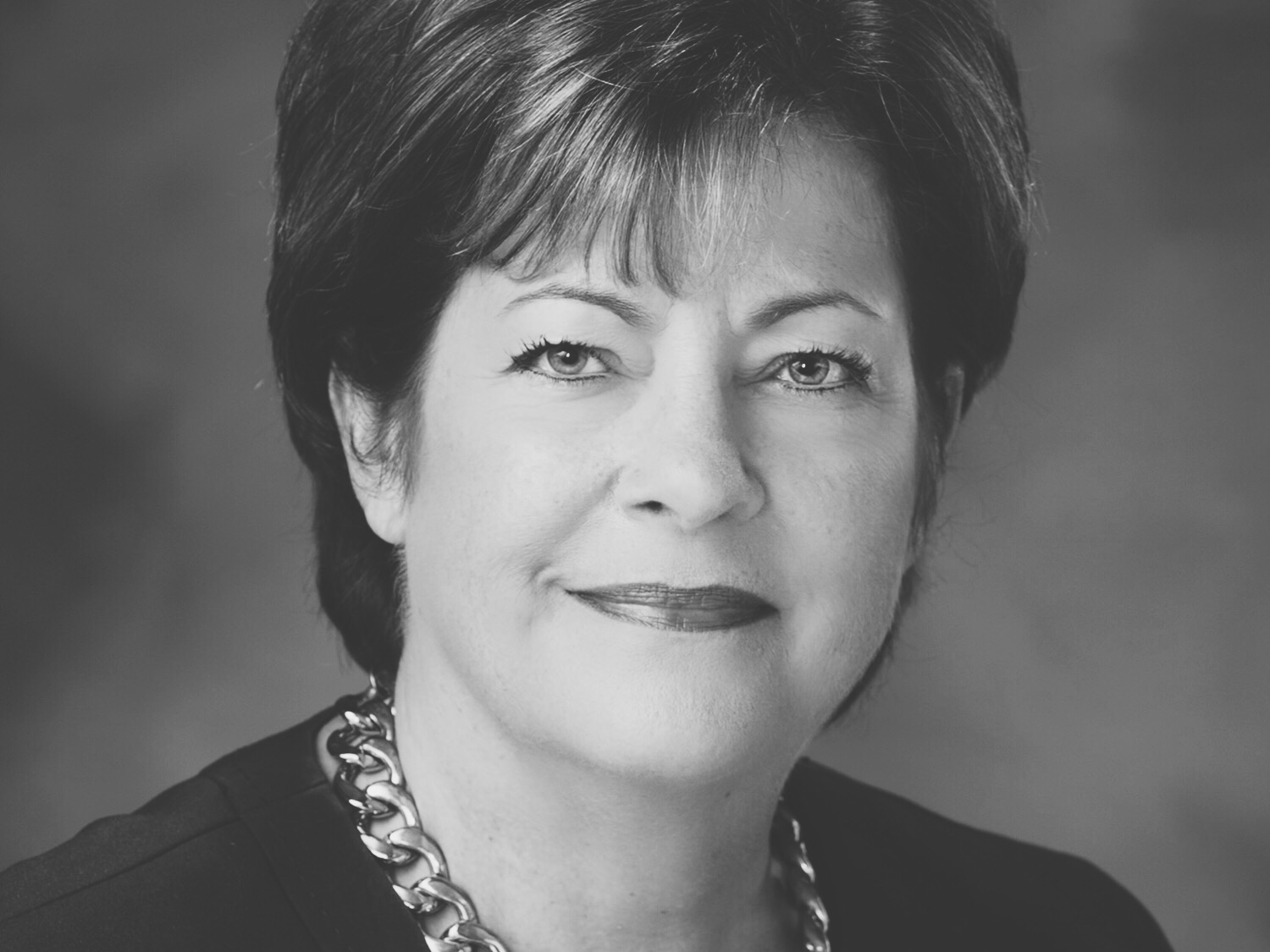 Lisa Kiriakidis
Lisa has been practicing family law for over twenty-eight years and is a Certified Family Law Specialist. Her practice includes consultation, mediation, litigation and collaborative law, and she has been a Super Lawyer since 2009. Before starting her practice in 1999, she was an associate at Holmes & Holmes in Glendale for twelve years.
She is a member of the State Bar of California, Los Angeles County Bar Association, Pasadena Bar Association, Association of Certified Family Law Specialists, and the Association of Family and Conciliation Courts.
Lisa has served as coordinator of the Pasadena Superior Court Family Law Mediation Panel and has volunteered as one of its attorneys. She has also been the chairman of the Pasadena Bar Association Family Law Section. Lisa was recently a presenter at the Los Angeles County Bar Association Minor's Counsel Training and has spoken on the issue of parental alienation, testifying on that topic in both the U.S. and Canada.
Lisa graduated from the University of Southern California and from Southwestern University School of Law. She also spent time in Europe studying comparative law. A native of California, she lives in Monrovia, is the proud parent of two adult children, and enjoys cooking, practicing her ukulele, and walking her dog Baxter.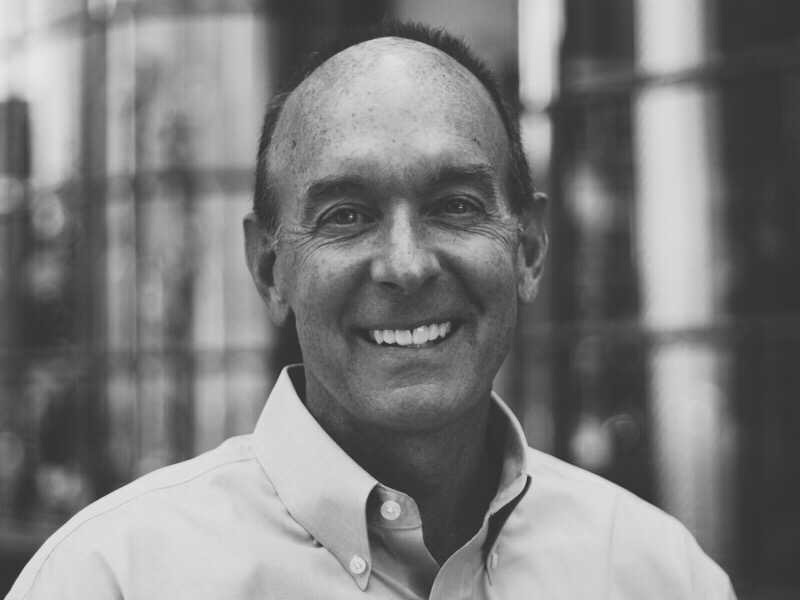 Scott Sommers
Scott Sommers is a co-founder of DivorceHelp.org, a non-profit program dedicated to providing objective advice, emotional support and hope to women who are contemplating or facing divorce. Mr. Sommers has been helping women navigate these issues for more than 25 years.
In the course of his career, he has provided objective advice, free of any conflict of interest, to hundreds of people. He has worked with National organizations, such as Kiplinger's Magazine and NBC, to help educate their readers and viewers on managing through a divorce and other significant life transitions.
Mr. Sommers has lectured widely on these topics and has provided personal guidance to individuals in all phases of life – from recent college graduates to retirees, from singles to established couples, from married to divorced or widowed. His advice is always practical and sensitive, and he has helped hundreds successfully achieve their personal goals.
Scott received a Bachelor of Arts degree in economics from the University of Southern California, and is a Chartered Financial Consultant. He and his wife, Lisa, live in the Pasadena area, are very involved in their community, and have been active supporters of their church and kids' schools. They are the proud parents of 3 accomplished adult daughters and are toying with the idea of adding another dog to their existing menagerie.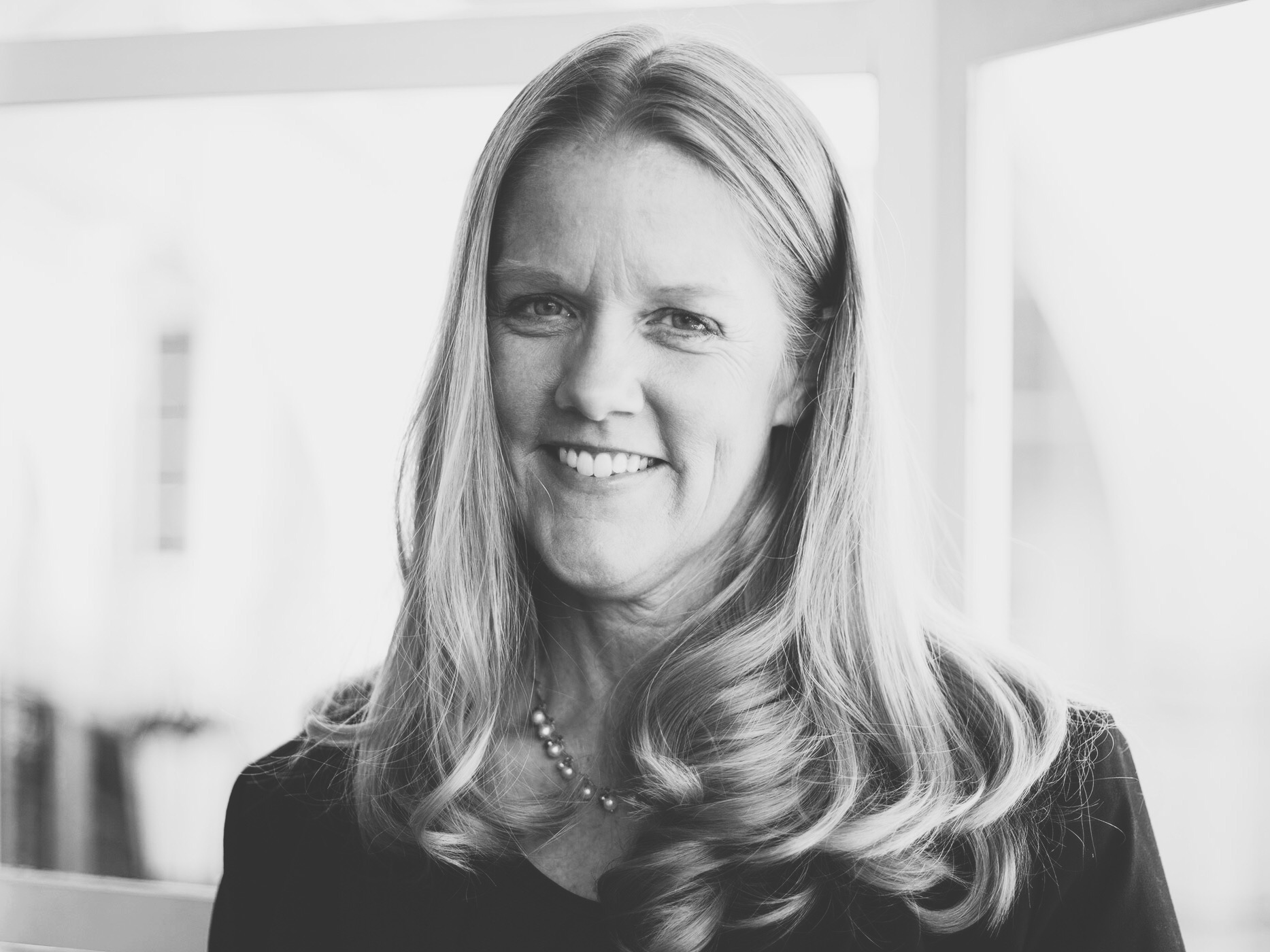 Linda Neuenburg
Linda Neuenburg is an advisor with First Financial Consulting and is a Certified Public Accountant with 20+ years' experience. Mrs. Neuenburg has a passion for teaching and encouraging women to understand their financial situation, and for helping them leverage that understanding to a more successful financial future. She has a unique ability to truly hear her clients' concerns in order to identify strategies which fit their individual personalities and will allow them to meet their financial goals.
In addition to her work as a financial advisor, Mrs. Neuenburg serves as an adjunct professor at Azusa Pacific University, where she enjoys giving back to the University from which she graduated and helping her students gain a strong understanding of financial concepts and principals.
Linda received both her Bachelors of Science in Accounting and her Masters of Business Administration from APU. Linda and her husband, Matt, live in Pasadena with their two sons. She is active in her community, has taught "Budgeting for Busy Families" workshops, has been a PTA President, and has served at her church for 16 years. Linda loves traveling and musical theatre.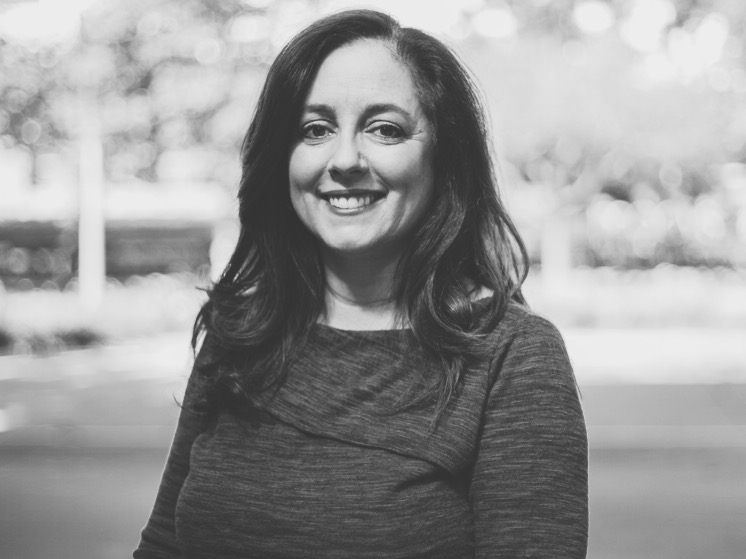 Kathy Swihart-Takarable
Kathy Takarabe is a Licensed Clinical Social Worker with a long history of serving a diverse clientele in a wide variety of settings. This breadth of experience has allowed her to develop a unique ability to connect with others and provide a safe place, regardless of their circumstances, to explore issues and gain insight on how to move towards hope and healing.

Kathy has experience with a variety of issues including depression, anxiety, grief and loss, parenting, stress management, ADHD, and medical related concerns. Her professional career and personal credentials include work with children and families, not just with individual adults. During her 25 years in practice, she has also worked in the fields of domestic violence, college career counseling, HIV/AIDS, and mental health. Additionally, she is an experienced trainer and facilitator. She has a B.A. degree in Human Services from Millikin University in her home state of Illinois, and received her Master of Social Work degree from USC.

Kathy has a private practice in South Pasadena where she provides psychotherapy which she describes as grace-based, client-centered and solution-focused. Her style is a collaborative and supportive, and helps clients to meet their personal goals. Kathy considers it a privilege to assist individuals on their personal growth journey.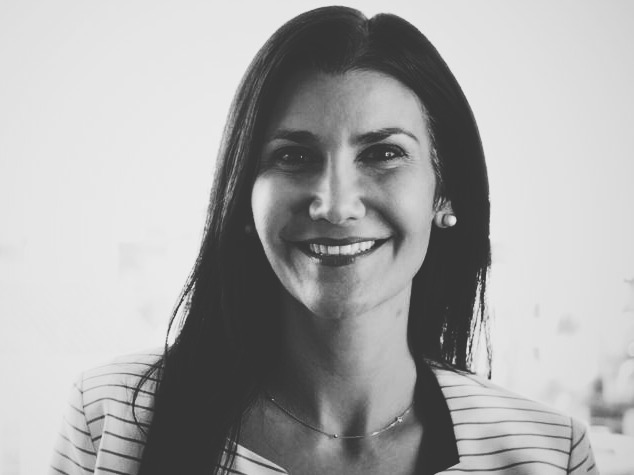 Ms. Alisa Medders
A graduate from Fuller School of Psychology, Alisa Medders obtained her degree in Marriage and Family Therapy. She is currently working at Northrup Family Counseling in Pasadena, California. (www.drrandynorthrup.com). Alisa's professional path did not follow a "normal" trajectory. She has always loved working with people and she pursued that as a high school teacher. But personal challenges, and loss, intruded. As she did the hard work to rebuild, she found a calling to help others who are hurting emotionally.
It is these life experiences, combined with her professional training, has equipped her to meet with and help a variety of people. She particularly loves working with those that struggle with anxiety, depression and relational difficulties such as divorce.
With the help of her colleagues, Alisa co-founded POUR OUT, a non-profit that focuses on providing mental health support and training to humanitarian workers all over the world. Her work has taken her to India, South Sudan, Ethiopia, Uganda, and Nicaragua.
Alisa's love of writing culminated in co-authoring three inspirational books entitled:
Dwell: 30 Letters from a Father,
Man Down: A book for Men in Search of Meaning, and
Let Me Count the Ways (an inspirational book for women).
You can follower her on her blog, www.itstimetomeetbob.com where she shares about her trials, her joys, her children and her faith. In her spare time she enjoys reading, sharing meals with friends, spinning classes and sleeping.
---
* The charge on your card will be from "The Workshops," not from DivorceHelp.org
** All proceeds from this event are donated back to the community to help women in crisis.