What Drives Radicalization? Rethinking Countering Violent Extremism
Description
Ideology is important to extremist movements, but what if countering extremism is not about ideas alone, but something else?

Join us in October as we explore current trends rethinking Countering Violent Extremism (CVE) programming. Scott Shadian, CEO of Sayara International, will share knowledge and lessons learned from Sayara's CVE programs in Afghanistan, Lebanon, and Pakistan.
We'll examine CVE through the lens of civil war theory, looking at examples around the globe to understand how civil wars start, what this tells us about violent extremism, and how to use this knowledge for CVE. Through a series of workshop exercises, we'll look local, understanding the role of communities around the world, and how gaps between governments and citizens can enable extremism to take root. Attendees will come away with a new perspective on CVE, new design tools and strategies, and more impactful ways to use research to support CVE programming.

This session is designed for those focused on these issues as well as those looking to learn more about CVE and how it can contribute to solving today's toughest development challenges.

About our Speaker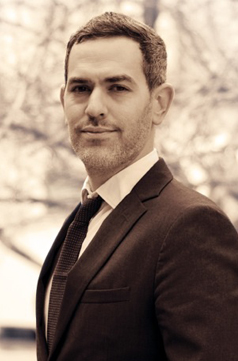 Scott Shadian is the Chief Executive Officer (CEO) at Sayara International. He is a conflict mitigation and international development specialist with a decade of experience in the public and private sectors, mostly within post-conflict environments. Scott has unique insight into how mainstream media and digital platforms, as well as non-traditional means of communication, relate to stabilization operations, countering violent extremism and development activities.
Scott started his career as an aide in the White House in 2003 and, in 2005, began his tenure as a communications advisor to two American ambassadors to Afghanistan. During that time, he assisted with the coordination of communication and public diplomacy strategies for the U.S. Embassy in Kabul. He went on to assist USAID's Office of Transitional Initiatives projects in Lebanon and Pakistan, with a particular emphasis on developing district-level governance and CVE strategies. Scott also served as a communications advisor to Zain Telecommunications in Iraq.
#ideology #extremism #impact #internationaldevelopment #CVE #sustainabledevelopment #SDG #SDGs