Understand the ways Southwest Michigan First supports economic success throughout the seven-county region of Southwest Michigan.
About this event
What does economic development really mean, and what do we do here at Southwest Michigan First?
As a regional economic development organization, we have the opportunity to work with many businesses across our seven-county region of Southwest Michigan. Since our team is able to work with so many businesses, it can sometimes be confusing what we actually do!
Join us on December 9, as our team will highlight the business services our organization offers including, but not limited to, our bread and butter: Economic Development. We will also touch on other focuses of the organization like small business and entrepreneurial efforts, including the Chamber, talent, and Leadership Programming.
Session Speakers:
Clarence Lloyd | Partner
Gretchen Slenk | Director
Jill Bland | Managing Partner
Kelsey McKague | Director
Petey Stephanak | Partner
About Southwest Michigan First's Business First Series
"What Does Southwest Michigan First Do?" is part of a series of free business discussions hosted by Southwest Michigan First. These sessions are designed to strengthen and grow businesses of all sizes in our community by focusing on the topics most important right now—financial planning, brand presence, utilizing technology in the day-to-day, culture, and much more. These virtual Zoom sessions bring together the knowledge of experts and foster discussion between community leaders and small business owners. Learn more about Southwest Michigan First.
The Business First Series is brought to you by Blue Cross Blue Shield of Michigan.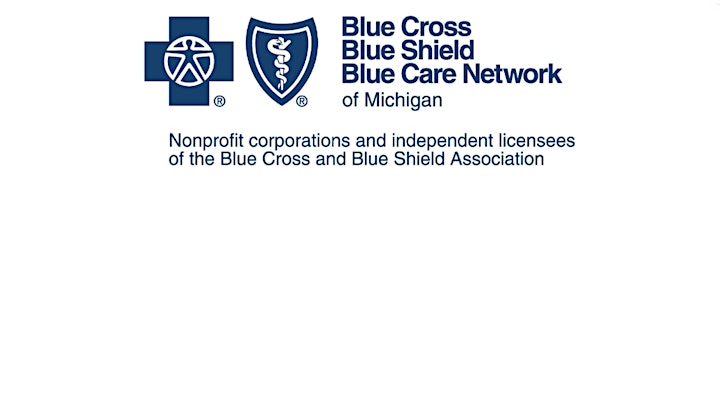 Organizer of What Does Southwest Michigan First Do? | Business First Series