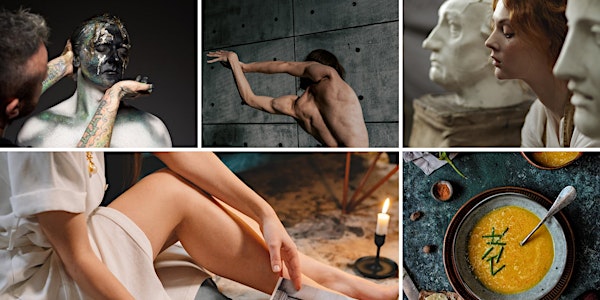 What does it mean to be an artist in the 21st century? Speakeasy Salon
5 course progressive dinner, speakeasy and literary salon
When and where
Location
3 secret locations revealed 36 hours before event Somewhere in... Woodstock, NY 12498
About this event
Step back in time to the 1920s when Gertrud Stein's legendary Salon at 27 rue De Fleurus in Paris was a meeting place for artists, intellectuals, and writers. An experience unlike any other.
You are invited to an immersive Speakeasy Literary Salon. Relish in an evening of art, culture, casual fine dining, intellectual discourse, wine and craft cocktails in 3 secret locations in the Woodstock area.
This is a progressive dinner crawl. Each secret venue will include 1-2 courses from our tasting menu, featured chefs, featured artists, paired beverages and an exploration of the topic: What does it mean to be an artist in the 21st century?
Please wear your finest attire. You will need your ticket and the secret password to enter.
Our secret venues are located approx 5-15 min. apart by car in the Woodstock and Boiceville area. Your starting location will be revealed 36 hours before the event.
Parking is limited, guests are encouraged to carpool. Discount code is available for designated drivers.
This is a nonprofit event presented by Cafe de la Culture. Ticket fees and donations are tax deductible. A portion of ticket sales will go to Musical Ambassadors of Peace to support trauma relief for refugee women and girls who have been victims of genocide and war.
Volunteers are needed and welcome and have entry to the event free of charge.
A sliding scale is available for those who qualify.
About Cafe de la Culture
Cafe de la Culture is a global community that connects artists, activists, academics and audiences through intimate, immersive literary salons. We bring people together to create space where deep conversation, connection and social change matter.
www.cafedelaculture.com
About Musical Ambassadors of Peace
We train and fund musical ambassadors who travel the world to build cross-cultural bridges, honor and preserve indigenous musical traditions and help heal those traumatized by war.
www.musicalambassadorsofpeace.org