| | |
| --- | --- |
| What Do You Meme - Boston (BB) | |
Event Details
If you spend any time on social media you've posted a gif or meme to get your point across. What Do You Meme is a party game for adults where teams will be given statement cards and they have to choose which photo best describes the statement.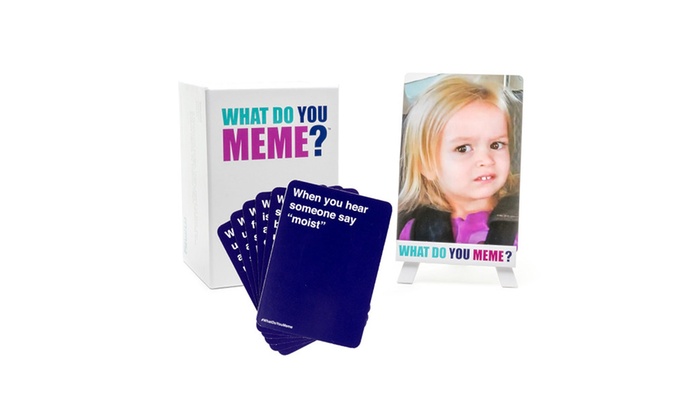 Check-in will be from 5 to 5:30pm. Appetizers will be served while you find or get placed on a team. Everybody will be seated around 5:30 to start the game.

This game has some adult themes, so if you're easily offended this might not be for you.
Your Host will be the judge, and each round they will decide which teams creates the funniest meme. The team members with the most rounds wins a prize.

Included in the admission is:
Supplies (nametags, paper)

Purchase of game

Purchase of additional picture card set
Appetizers
Host fee

Bar gratuity

Pay as you go for drinks. Drinks not included in admission.



Read about Troquet here
Where

Scholars Lounge
25 School Street
Boston, MA 02108


Organizer
You're smart, curious, a critical thinker, an information sponge, and a great listener. You have interests and hobbies and you love to learn as much about them as you can.

Members include Ivy League Grads, Trivia Buffs, Wine Buffs, Movie Buffs, History Buffs, Bookworms, and your garden variety Smarty Pants who knows a little about a lot.
Some of our events will include:
Scavenger Hunts (MOMA, Grand Central, etc.)
Trivia Nights
New Member Meet and Greets
Social gatherings with other Meetups (Highline Tours, History Tours )
Wine Tastings
This group is for all members ages 25-60, single and coupled up. Most events will be open to all, but some will be for specific niche groups (Ivy league grads, Singles, History Buffs, etc.)
All registrations are final. Refunds are only provided if an event is cancelled.