What Do People Do with their Wearable Data?

Tuesday, July 29, 2014 from 6:00 PM to 7:00 PM (PDT)
Event Details
What Do People Do with their Wearable Data?
Date: Tues. Jul 29 6-7pm @ 1111 8th Street, San Francisco, CA
People are using devices, visualizations, and homebuilt systems to incorporate data into their lives in new and intriguing ways (like using fitness data to adjust home lighting). In this class, we'll explore how people might use and benefit from their wearable data, with an emphasis on thinking beyond the mobile/laptop screen.
NOTE: Ernesto Ramirez and Quantified Self Labs are graciously donating all proceeds from this workshop to California College of the Arts.
TAKEAWAYS
Gain an overview of how people are currently using their tracking data and what may be possible in the near future.
WHO SHOULD ATTEND
No previous experience is required and no supplies or equipment needed for this class. Anyone with an interest in better understanding the current state of wearable data and its use is welcome.
DETAILS
Registration fee refundable up to 1 week prior to event. Check-in at CCA's main entrance at least 15 mins prior to start time to get room number. See our full list of classes, workshops, panels and meetups here.
INSTRUCTOR
Ernesto Ramirez, QS Labs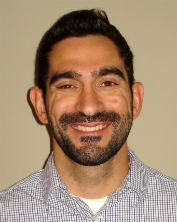 Ernesto is the Program Director at Quantified Self Labs where he serves as the editor for Quantifiedself.com and as co-curator of the American and European conference programs. He is also a PhD candidate in Public Health at the University of California, San Diego. He has authored numerous research publications stemming from his work examining physical activity and sedentary behavior while working in the Center for Wireless and Population Health Systems at Calit2 (UCSD).
Ernesto's current research centers on how people use self-tracking technology to understand and improve their physical activity. He has presented at numerous academic conferences on health technology, Quantified Self, and personal data driven interventions. He has recorded more than 10 million steps on his Fitbit.You can find him on twitter: @eramirez
When & Where

California College of the Arts
1111 8th St
San Francisco, CA 94103


Tuesday, July 29, 2014 from 6:00 PM to 7:00 PM (PDT)
Add to my calendar
Organizer
California College of the Arts (CCA) is hosting Design of Wearables - a series of meetups, panels, classes and workshops produced in association with Mix & Stir Studio and CCA's DMBA program. Events are open to anyone in the community interested in how design impacts the acceptance, popularity, and performance of wearables.