What Comes Next: Transitioning To The Next Phase in Your Professional Life
Event Information
Refund Policy
Refunds up to 7 days before event
Description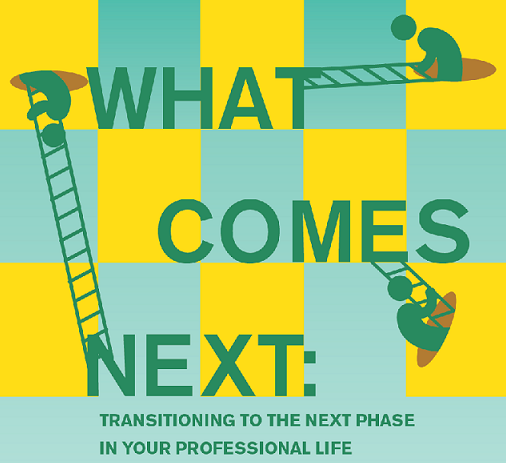 As professional women, we often spend more time in the workplace or in work-related projects than we do with our family, friends, or particpating recreational and lesiure activities. This is not going to change anytime soon - We make up nearly half the workforce and on track to outnumber men, we're more educated then men, and about 40% of working moms are the breadwinner for their families. What we can change, however, is working in careers or starting businesses that use our skills and talents in ways that are meaningful, give our purpose, and align with our core values. Unfortunaely, many women realize this after years in a career where they find themselves disenchanted, disengaged, and burnout without any idea of what they can do, or even what they want to do, to transition into something signficatly more rewarding for them.
This live workshop for professionals and entrepreneurs who want more out of their work and acknowledge that it's going to require them to make a major change. In a highly-interactive setting, we'll be exploring what you truly want, need, and are inspired by in your work to generate new ideas and options that align with your work-life balance goals, creating a plan for your transition, and shifting your mindsets to build the confidence required to take the next step in your career.
Seating is limited and RSVP is required. Register today!
Date and Time
Location
Refund Policy
Refunds up to 7 days before event