What can you learn from a Video Game? ... What can't you learn from a video game is a better question!

Monday, April 23, 2012 from 6:30 PM to 8:30 PM (EDT)
Event Details

What can you learn from a Video Game? 
What can't you learn from a video game is a better question! 
Please join Melanie Stegman @ Fab Lab DC for a special evening where you can see data supporting the use video games in teaching cellular immunology. Come hear about the development of Immune Defense, a game in which you manage the white blood cells that are fighting off E. coli, Listeria, Pneumocci and Chicken Pox... and that's only the beginning!  Hear from McKinley Technology High School students who are play testing the game and hear from other students who have made their own Immune Defense-like video games.  Find out how to make molecular science easy and fun.  Join a discussion of the use of game play and game design in science teaching.  Then we'll turn to a broader use of game, including Games for Change, Budget Hero and other popular cutting edge learning games!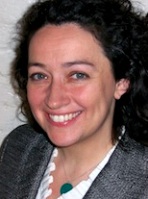 Melanie Stegman, Ph.D., Director, Learning Technologies Program, Federation of American Scientists is the guiding force behind the program's focus on the innovative use of technology to present molecular science to students and the public.  Convinced that cellular biology is the greatest fantasy world and biochemistry is an inherently fun puzzle, Stegman is making games to teach the average human how cells work.
Current projects are 1) evaluation of Immune Attack, 2) development and evaluation of the sequel: Immune Defense, 3) distribution of the games and 4) working with teachers to find the most effective way to teach science using games and game design.  Evaluation work is in collaboration with the Maine International Center for Digital Learning.  Bringing games and game design into science classrooms is in collaboration with the George Mason University Instructional Technology program.  Stegman maintains the Learning Technologies blog at the Federation of American Scientists.  

Stegman is funded by the National Institute for Allergy and Infectious Diseases (NIAID) and the Entertainment Software Association Foundation (ESAF).  

Stegman earned her Ph.D. in molecular genetics, biochemistry, and microbiology at the University of Cincinnati College of Medicine.  She did her post doctoral work in the Department of Microbiology and Immunology at Weill Cornell, NYC.  

Most recent peer reviewed publications.

Khalili N, Sheridan K, Williams A, Clark K & Stegman M.  2011. Students Designing Video Games about Immunology: Insights for Science Learning.   

Computers in the Schools

. 2011.  

28:

228-240.
Mazloum N

,

Stegman MA

,

Croteau DL

,

Van Houten B

,

Kwon NS

,

Ling Y

,

Dickinson C

,

Venugopal A

,

Towheed MA

,

Nathan C

.  Identification of a chemical that inhibits the mycobacterial UvrABC complex in nucleotide excision repair.  

Biochemistry

.  2011.

50:

1329-35.
See Melanie Be a Rock Star:
http://www.nsta.org/conferences/2012ind/sciencerocks.aspx

Visit the FAS booth at the Science and Engineering Festival
http://www.usasciencefestival.org/  April 27-29, 2012 in DC.

Troubleshoot your Immune Attack installation:
http://www.fas.org/immuneattack/players-2/faq
FAB LAB DC IS A PROUD PARTNER OF THE USA SCIENCE AND ENGINEERING EXPO ~
@ THE WASHINGTON CONVENTION CENTER, APRIL 28TH & 29TH !  MORE DETAILS HERE.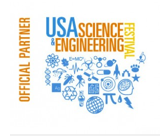 Have questions about What can you learn from a Video Game? ... What can't you learn from a video game is a better question! ?
Contact FAB LAB DC
When & Where
1418 North Capitol Street, NW
Washington, 20002


Monday, April 23, 2012 from 6:30 PM to 8:30 PM (EDT)
Add to my calendar
Organizer
FAB LAB DC
About Fab Lab DC ~ 
In the spirit of MIT's Fab Lab community outreach project, FAB LAB DC is a fabrication laboratory/community workshop in the heart of the Nation's Capital advancing creativity, innovation, and collaborative projects. 
FAB LAB DC serves and fosters the creative community by providing access to digital fabrication technology, rapid prototyping, and the global Fab Lab network. Fab Labs enable people to use technology to create, experiment and produce, shifting the paradigm away from people merely "consuming" technology toward using technology to create solutions. 
With a focus on life-long learning and emphasis on investigative teamwork, FAB LAB DC provides a range of educational opportunities for people of all ages, extending opportunities for information sharing, research, and broader social impact.
fablabdc.org
What can you learn from a Video Game? ... What can't you learn from a video game is a better question!