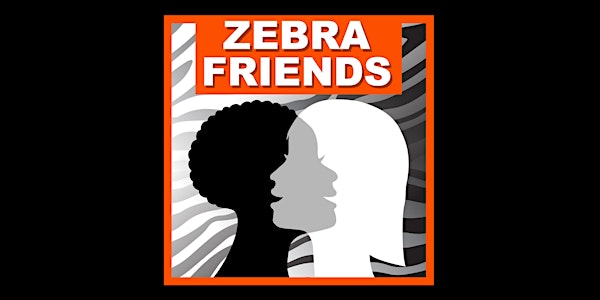 What Can WEston Do? - Podcast Recording & Discussion
Zebra Friends podcast hosts Sara Hunter & Katani Sumner share a candid conversation about race & friendship, followed by discussion and Q&A.
When and where
Location
First Parish Church in Weston 349 Boston Post Road Weston, MA 02493
About this event
UPDATE, JAN 18th — We have received several inquiries about whether this event will remain hybrid or be moved entirely online. We are making that decision this week; please register here to let us know your preference/intentions about attending and to receive email updates regarding the hybrid vs. 100% remote status.
★★★
"Each time a person reaches across caste and makes a connection, it helps to break the back of caste. Multiplied by millions in a given day, it becomes the flap of a butterfly wing that shifts the air and builds to a hurricane across an ocean."
— Isabel Wilkerson, Caste
★
Join First Parish on January 26th for a live discussion about the book "Caste" by Isabel Wilkerson, featuring the Zebra Friends Podcast hosts Sara Hunter and Katani Sumner.
They will discuss the importance of personal connection, including their own which originated on the "butterfly wings" of the Weston and Boston residents who began the Weston METCO program and founded Roxbury-Weston. The discussion will be honest, impassioned, loving, and, most likely, humorous, mirroring the style of their podcast. Participants both on Zoom and in-person will then explore two aspects of Caste in follow-up breakout groups:
What do people fear to lose if the caste system is dismantled?
What steps can we take to express what Wilkerson calls "radical empathy"?
After reconvening and sharing observations, the online and in-person audiences will have the opportunity for Q&A with Katani and Sara.
For more information, visit the event listing on our website.