What Can Business Learn from Social Movements?

Tuesday, February 17, 2015 from 6:30 PM to 8:30 PM (PST)
Event Details
Impact Speaker Series Presents:
What can Business Learn from Social Movements?
Some of the world's most disruptive - and successful - businesses growing today have emerged by emulating social movements. These ventures succeed explicitly because they leverage the power of shared values that are usually more common among social movements - like disrupting the status quo and democratizing power and gain. Companies like Etsy and Airbnb have used these principles to successfully disrupt industries many thought were fundamentally static, while also achieving astonishing valuations. This is a new way to do business that appears to grow the pie of the economy, but certainly not without new costs and benefits to the public. Traditional social movements have a well defined map of trade offs they make as they pursue change, but for business, this map is being charted as they grow.
Join us for a provocative talk with Paula Goldman, the Global Head of Impact Investing at Omidyar Network, and Douglas Atkin,  the Global Head of Community at Airb&b.  Along with moderator, Ben Mangan, the Executive Director of the Center for Nonprofit and Public Leadership. Ms. Goldman and Mr. Atkin will explore the prizes and perils of businesses emulating social movements.
Date: Tuesday, February 17, 2015
Time:  6:30 pm Registration opens and dinner available
Program:  7:00 pm - 8:30 pm
Location:  Wells Fargo Room, Haas, UC Berkeley
Parking & Directions:  http://bit.ly/cnpl-parking

Paula Goldman:
Ms. Goldman is the Global Head of the Impact Investing at Omidyar Network team that seeks to advance the impact investing industry through a combination of investments, strategic partnerships, and thought leadership. As founder and director of Imagining Ourselves, a project of the International Museum of Women, she led the creation of one of the world's first online museums, alongside a book, traveling exhibits and series of global events with more than a million participants. This work was recognized with the 2007 Social Impact Award from the Anita Borg Institute for Women and Technology and a 2008 Muse Award from the American Association of Museums.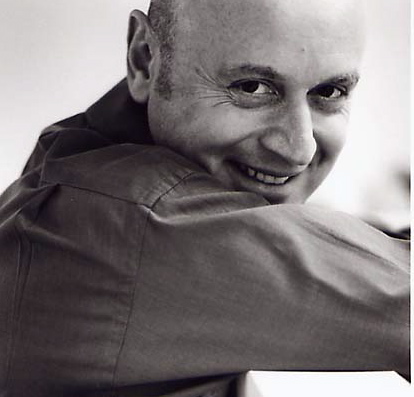 Douglas Atkin:
Mr.Atkins is the the Global Head of Community at Airbnb.  He is also the Co-Founder and Chairman of Peers, a Global movement for the Sharing Economy and the Founder of theglueproject, a blog and venture to create social glue through Community.  He is Co-Founder of Purpose, an organization that mobilizes millions for social change.  His past accomplishments include Meetup Fellow and former Partner and Chief Community Officer at Meetup, and former Brand Strategist and Partner at leading NY and London Advertising Agencies and Chairman of the U.S. Account Planning Group.   He was also a board member for AllOut.org, the world's largest LGBT movement.  Mr. Atkins is the Author of 'The Culting of Brands: How to turn customers into true believers' a book about how to build cult-like community around almost anything.'

Ben Mangan:
Ben is the Executive Director of the Center for Nonprofit and Public Leadership, and a Lecturer at Berkeley-Haas. Ben has been teaching strategy and leadership at Haas for the past four years, prior to joining the school full time to lead CNPL. Ben has used the past 20 years to spark prosperity and possibility in new ways, teaching, leading a consulting practice for Ernst & Young, driving organizational strategy for the early micro-payments company, beenz.com, and co-founding EARN – the nation's leading microsavings provider for low income Americans. Ben has been featured in Time Magazine, the Wall Street Journal and BusinessWeek. He has won multiple awards, including the James Irvine Foundation leadership Award, the Fast Company Social Capitalist of the year Award, the Tipping Point Award, and selection in the 2013 book "Everyday Heroes: 50 Americans Changing the World One Nonprofit at a Time". He writes frequently on innovation in the social sector, with publications in the Stanford Social Innovation Review, and as a blogger for LinkedIn's Influencers and the Huffington Post.
For other events offered by the Center for Nonprofit and Public Leadership, visit  http://bit.ly/cnpl-events
This event is sponsored by:
The business of making a difference starts here!
About the Impact Speaker Series:
The Center for Nonprofit and Public Leadership's Impact Speakers Series brings thought leaders and practitioners from the social sector to Berkeley-Haas to share their insights and experiences with students, alumni, and community members. This year-long speaker series, open to the public, tackles cutting-edge issues and explores best practices for social impact. For other events offered by the Center for Nonprofit and Public Leadership, visit http://bit.ly/cnpl-events. 
When & Where

Wells Fargo Room
Haas School of Business, UC Berkeley
2200 Piedmont Avenue
Berkeley, CA 94720


Tuesday, February 17, 2015 from 6:30 PM to 8:30 PM (PST)
Add to my calendar
Organizer
Center for Social Sector Leadership
What Can Business Learn from Social Movements?