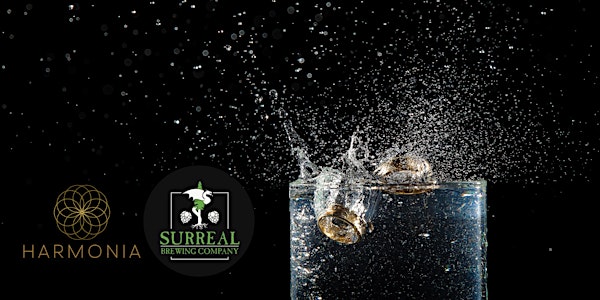 What Are You Drinking?
FIND THE FREEDOM TO ALIGN WITH YOUR OWN JOYFUL WELL-BEING
When and where
Location
Harmonia 2200 Marinship Way Sausalito, CA 94965
Refund Policy
Contact the organizer to request a refund.
Eventbrite's fee is nonrefundable.
About this event
HOW DOES ALCOHOL FIT WITH YOUR OWN PERSONAL WELL-BEING?
HOW CONSCIOUS IS YOUR RELATIONSHIP WITH ALCOHOL?
Whether it's come into your own consciousness yet or not, there is a new conversation happening around alcohol in the context of wellness and neuroscience. Let's get curious together about this new reality and the possibilities it creates for us.
For most of us, alcohol is part of most social occasions, and it seems to be woven more than ever into celebrations, travel, vacations, and even relaxation. Moderate drinking is the cultural norm—and yet many of us have questions about how alcohol fits with how we are living and how we want to live, in joyful expression and community, in touch with our intuition and creativity, and in maximal mental and physical health, productivity and enjoyment.
Sooner or later, a holistic approach to wellness shines a light on our consumption of alcohol along with diet, exercise, and all the other things that we do to feel and perform at our best. Along with that, modern neuroscience shows that alcohol is not something only certain people can enjoy without side effects. Alcohol affects us all in the same basic ways from a neurochemical and biological point of view.
Starting with sleep quality—one of the most fundamental determinants of our health—and also affecting our intuition, emotions, and communication, and often co-involved with anxiety and depression, the enjoyment that we may get from alcohol comes with some real costs. Many of us are finding that alcohol is less compatible with greater wellness, but most of our consciousness about alcohol has been focused at the extreme ends of the spectrum: abstention, and destructive dependence. That, however, is the past.
The present reality is that we all have the choice to create the relationship with alcohol that suits our own joyful well-being—and as evidenced by emerging memes such as #alcoholfree and #sobercurious, communities like This Naked Mind, One Year No Beer, BeSober, new non-alcoholic beverages (including the Bay Area's own alcohol-free craft beer from Surreal Brewing, which we will be serving at the event) and alcohol-free social spaces like Listen Bar and SansBar, many people are finding their own way towards a new and conscious relationship with (or without) alcohol. What that relationship is your choice, and it's not an all-or-nothing question—it's about powerfully choosing what is truly best for your own well-being.
Moderated by San Francisco native, athlete, writer and freedom coach Bowen Dwelle and Sausalito resident, yoga teacher and life coach Camden Hoch, this event offers an open, honest conversation and the opportunity to share experiences together in community, with the goal of creating a new freedom around alcohol in your own life.
Bowen and Camden will lead the conversation around topics such as:
What does modern neuroscience science tell us about how alcohol affects our bodies and minds?
How much is healthy / safe / too much to drink?
How does alcohol affect intuition and creativity?
What is the relationship between alcohol, anxiety, and depression?
How does alcohol affect relationships, and sex?
How difficult (or easy) is it to change your relationship with alcohol?
What is life like with less, or without alcohol?
Please join us 6-8pm on Wednesday, December 11 at Harmonia for a lively, informative discussion and community social event.
Tickets $15 / $12 members
Members enter code for your discount or purchase at front desk or harmoniamarin.com/events