What are Executives thinking about Agile Development?

Thursday, September 20, 2012 from 6:00 PM to 8:00 PM (CDT)
Event Details
Join us in our September meeting as we celebrate our 4th Anniversary
Meetings are 6:00pm to 8:00pm (Networking 6:00pm - 6:30pm)
-----------------------
In the early days of agility around the turn of the millennium, many agile initiatives started as grass roots efforts by passionate developers that were effectively rebelling against existing corporate structures.  As teams demonstrated successes, industry analysts and management consultants started telling their clients that they should get on the bandwagon.  Now more and more executives are involved in enterprise agile transformations. What are executives thinking about agile development?  Is there still a huge disconnect between grass roots practitioners and executives?  Along with Lisa Shoop, Todd Little is organizing the Agile Executive Forum that will be held in conjunction with Agile2012 in Dallas the week of August 13th.  Todd will be on the lookout for key takeaways from this event and Todd will summarize some of what we discover.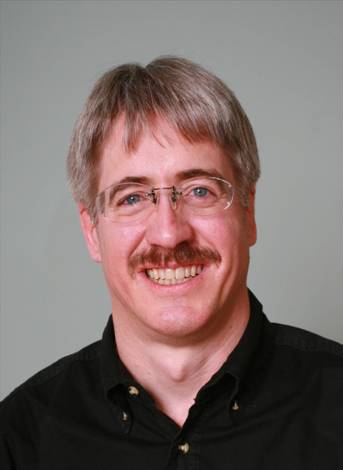 Todd Little, Sr. Development Manager for Landmark Graphics, has for 30+ years developed or managed the development of commercial software applications for oil and gas exploration and production. 
He was on the Board of Directors for the Agile Alliance 2004-2011. In 2003, he co-founded the Agile Development Conference, and was the Chair for ADC2004, Agile2005 and Agile2006. He returned for the 10 year anniversary of the Agile Manifesto to Chair Agile2011. 
He co-authored the Declaration of Interdependence for Agile Leadership and was a founding member and past President of APLN. 
Along with Pollyanna Pixton, Niel Nickolaisen, and Kent McDonald, he co-authored the book "Stand Back and Deliver: Accelerating Business Agility," Addison Wesley.  He posts all his papers and presentations on his website at www.toddlittleweb.com.
Meeting Location
Sysco Corporation
1390 Enclave Parkway - Houston, Texas -                281-584-1390        
PLEASE NOTE:  The City of Houston has released a revised completion date for the construction project that is widening Eldridge Parkway. The new date is Dec. 24, approximately three weeks later than the original projected date.  We suggest you avoid Eldridge between I-10 and Memorial.
PARKING:  Please park in front of either Sysco building (1370 & 1390 Enclave Parkway).
If front lots are full, park on the street along Forkland Drive and walk around to the front entrance of 1390.
------------------------------------------------------------------------------------------
Please join us in thanking our sponsors for their generous support of

Agile Leadership Network Houston
------------------------------------------------------------------------------------------
PMPs may file for 1 PDU under Continuing Certification Requirements' "Category 4: Other Providers."
When & Where

Sysco Corporation
1390 Enclave Parkway
Houston, 77077


Thursday, September 20, 2012 from 6:00 PM to 8:00 PM (CDT)
Add to my calendar
Organizer
Agile Leadership Network Houston
Agile Leadership Network Houston promotes the growth of agile practices, shares real world experiences with agility, and provides a networking forum for like-minded professionals.
What are Executives thinking about Agile Development?