Description
What A Way To Travel Agency presents:
An Alaskan Cruise Getaway
June 19 - 26, 2017
Come and experience a fabulous 7-Day Glacier Bay Cruise onboard the Norwegian Sun. Set sail from Vancouver for a fascinating adventure. Cruise the Inside Passage and gaze at the spectacular scenery and wildlife of Glacier Bay. Get a chance to see diverse wildlife, such as whales and brown bears. Hop on a train ride on the White Pass and Yukon route in Skagway. Prepare for the adventure of a lifetime; offering 14 dining options, 12 bars and lounges, the relaxing Body Waves Spa and the always-exciting Sun Club Casino. All sure to round out this exciting vacation!

June 19 - 26, 2017 - Monday to Monday
Embarkation: Vancouver, British Columbia and Disembarkation: Seward, Alaska

Monday, June 19 - Vancouver, British Columbia (Embark)
Tuesday, June 20 - Cruise Inside Passage
Wednesday, June 21- Ketchikan, Alaska
Thursday, June 22 - Juneau, Alaska
Friday, June 23 - Skagaway, Alaska
Saturday, June 24 - Cruise Glacier Bay
Sunday, June 25 - Cruise Hubbard Glacier
Monday, June 26 - Seward, Alaska (Disembark)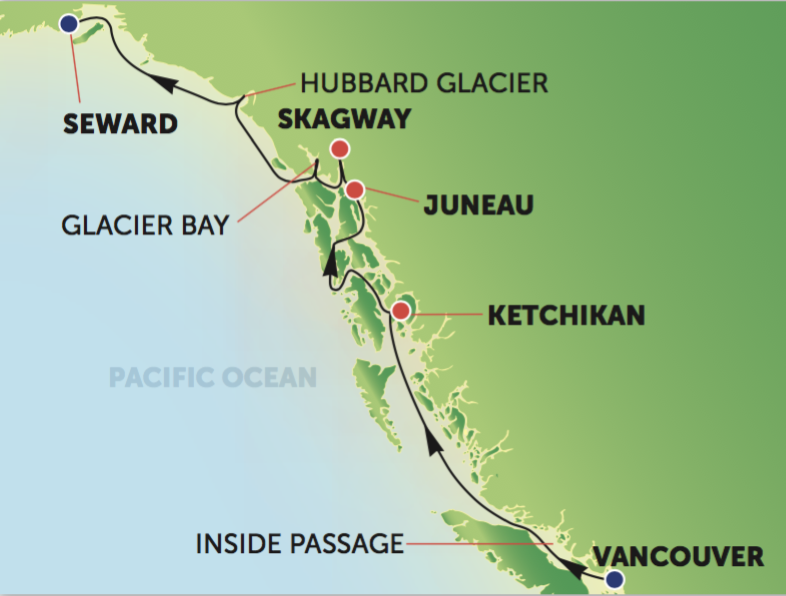 Holding:
9 Mid Ship Balconies Cabins on Decks 9 & 10 - Mid ship
2 Ocean View w/Picture Window Cabins on Decks 8 & 9 -Mid Ship
**Pricing based on double occupancy
Balcony $2002.09 per person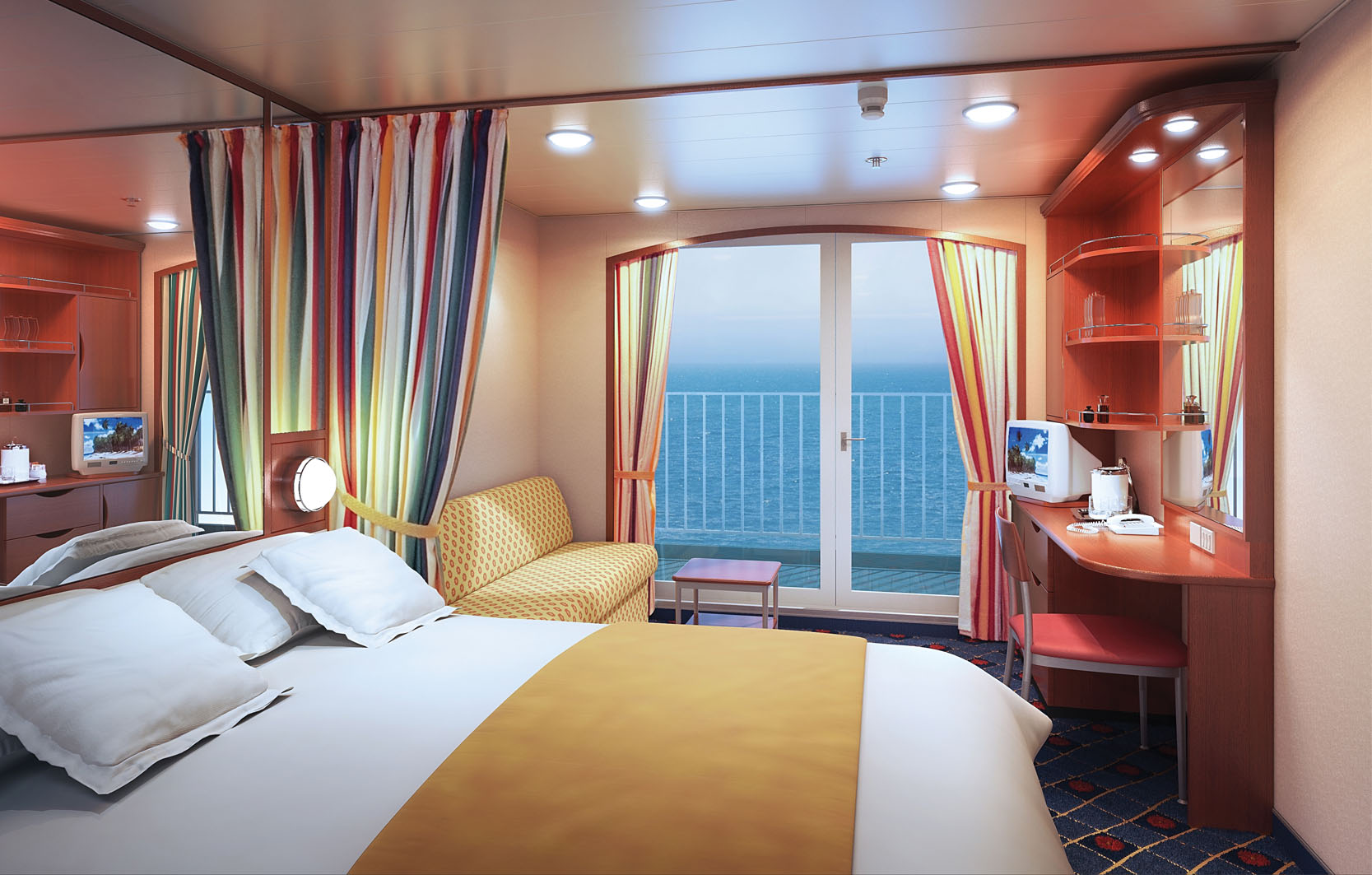 Ocean View $1172.09 per person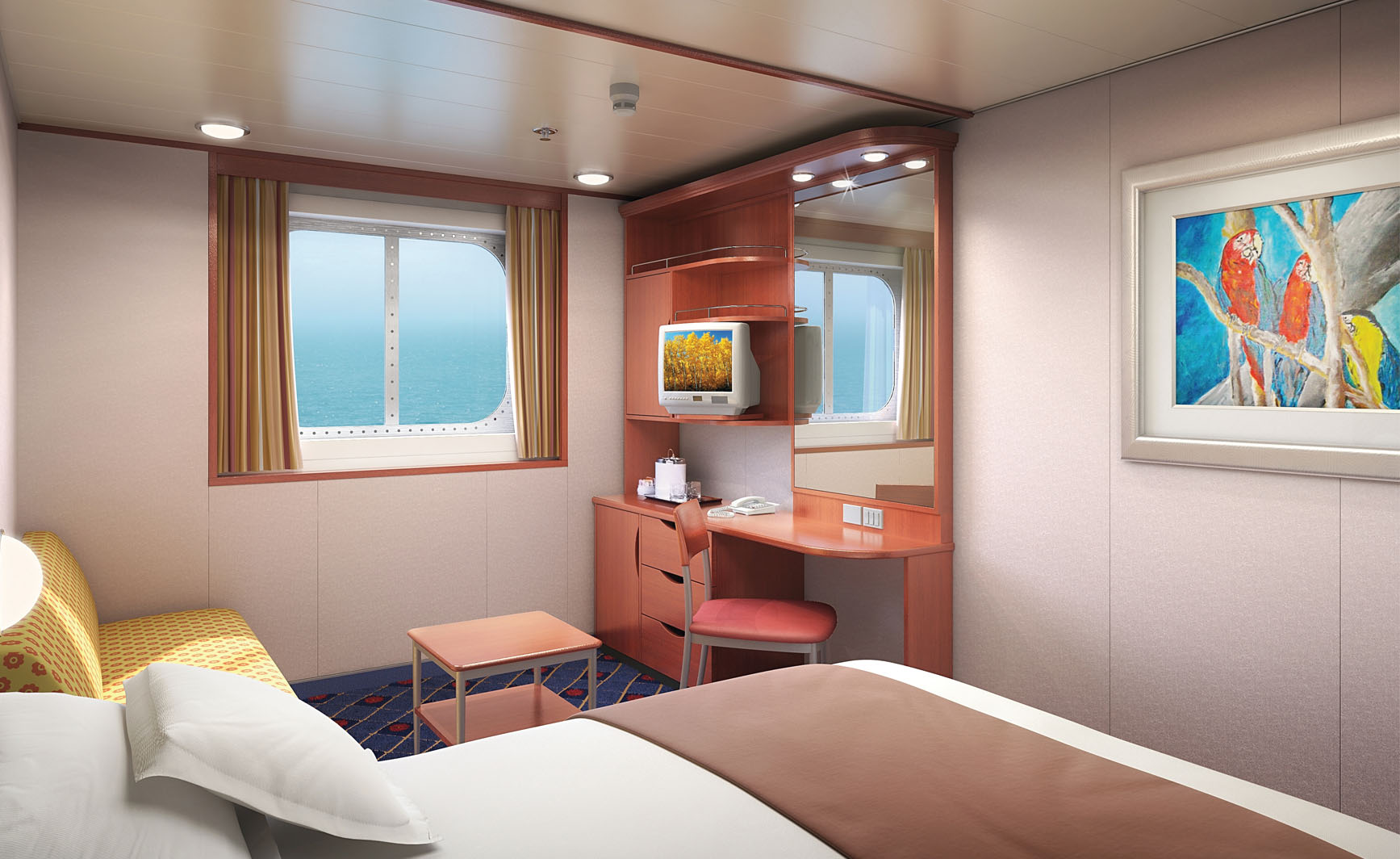 Cruise Details:
Above pricing is a cruise Only Fare
Additional categories are available at a higher rate
Deposit due at time of booking: $250 pp
Final payment is March 15, 2017
Gratuities can be added at time of booking $94.50 pp
Insurance is available for $199 pp for Balcony; $99 pp for Ocean View. must be added before final payment
One way airport transfers available upon request: $25 pp in Canada (approximately 35 mins to port) and $79 pp in Alaska (approximately 3 hours to airport). Must be added prior to final payment
Flight itinerary will be needed at the time of adding transfers
Excursions are available - please inquire at time of booking
---
Images of ship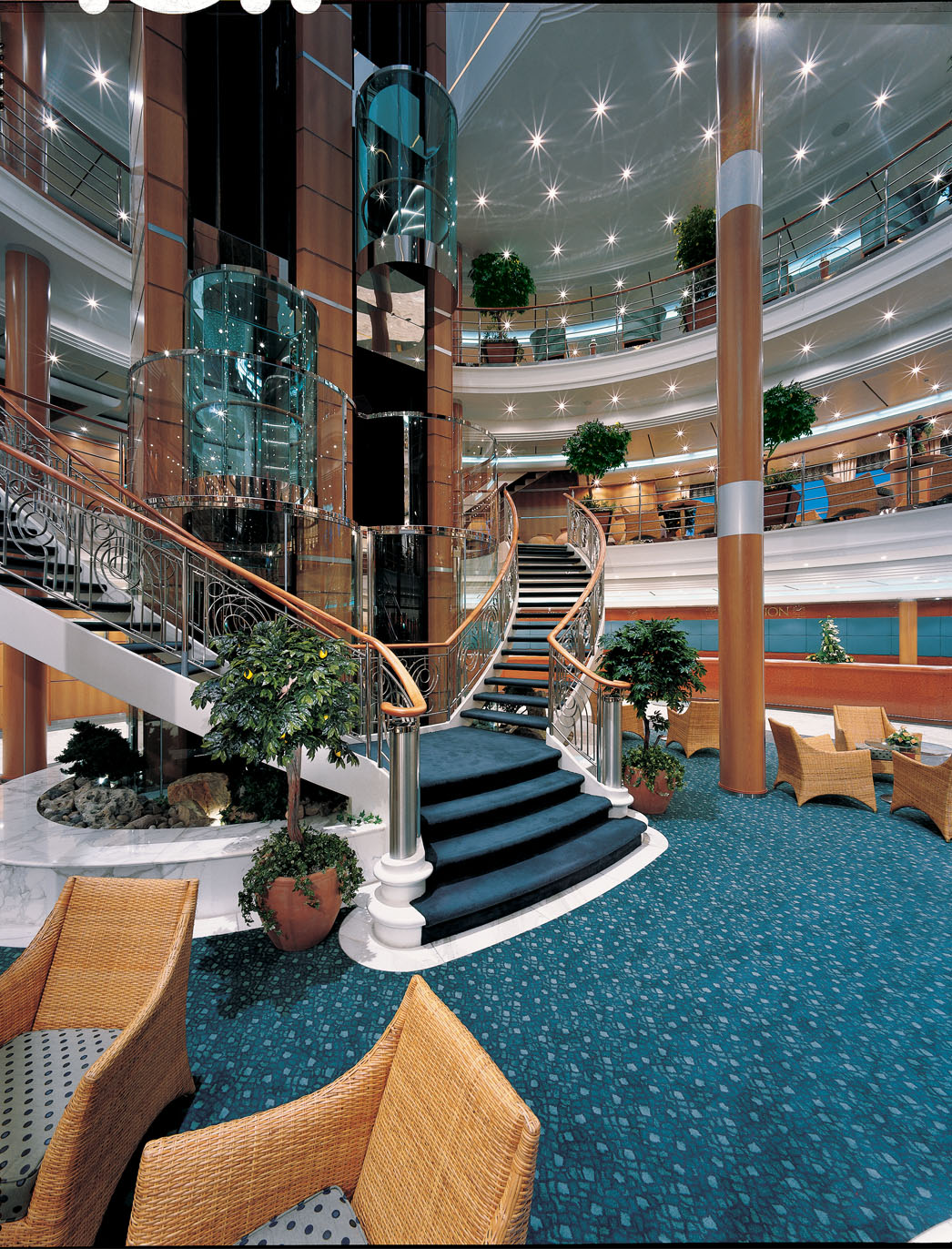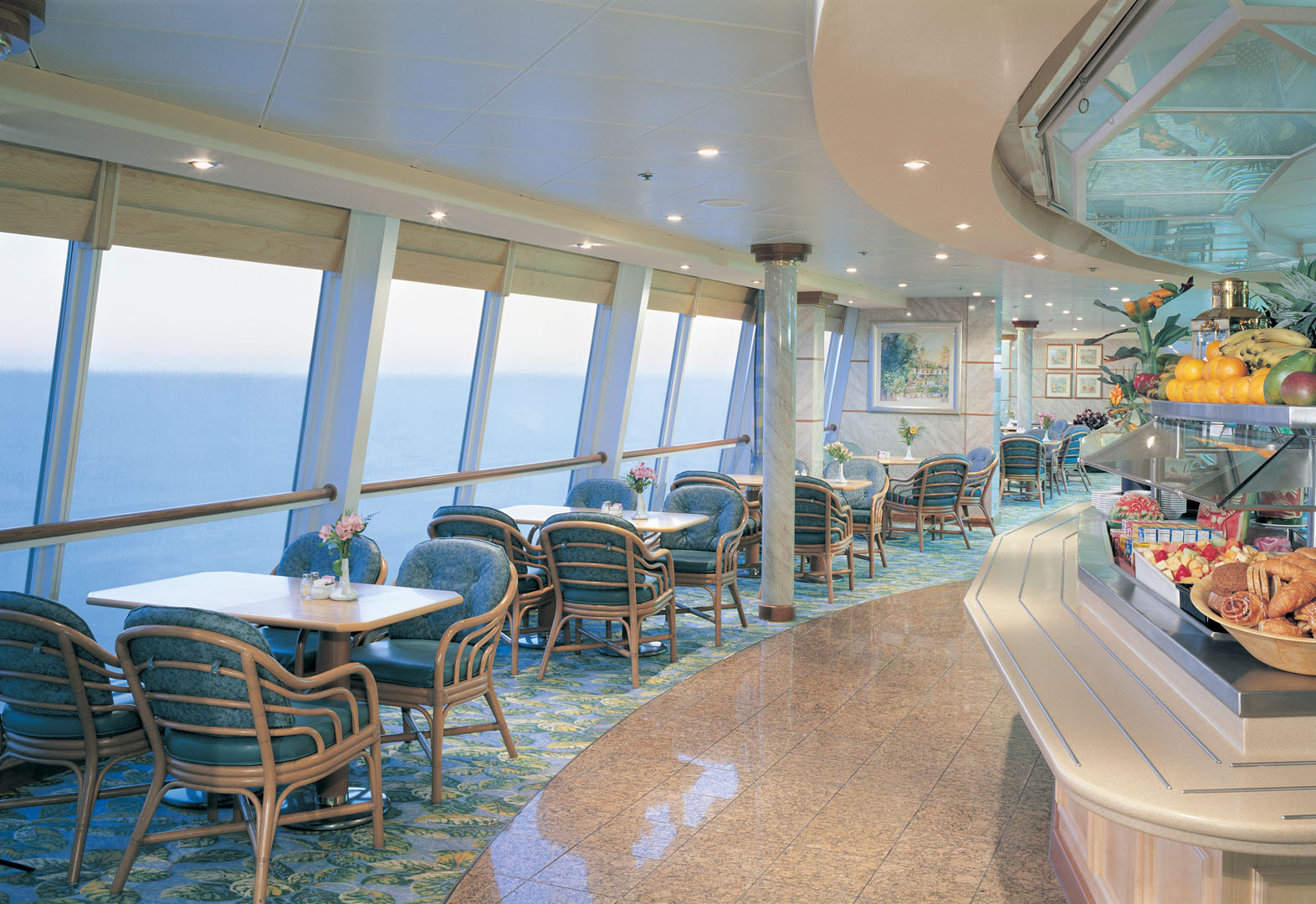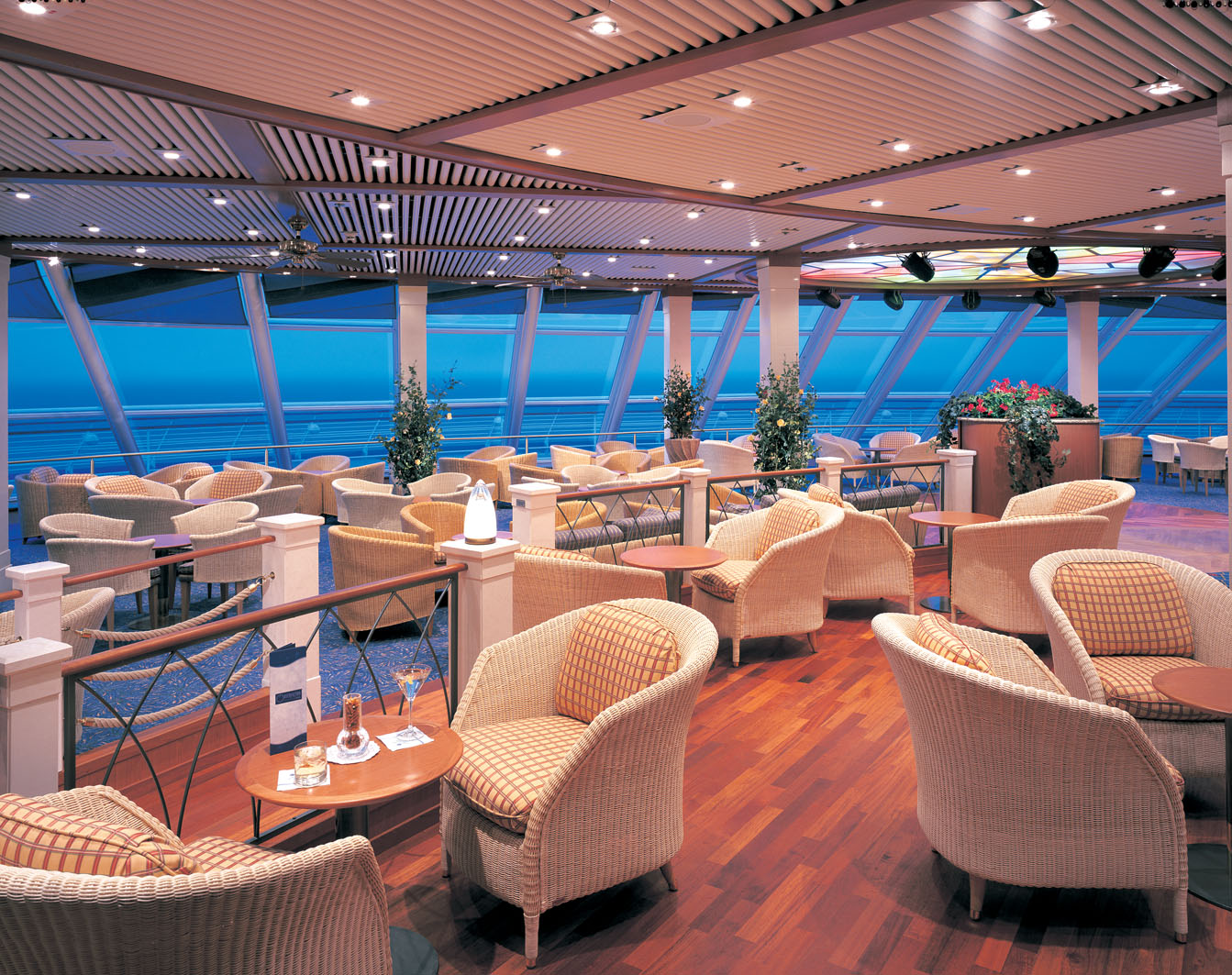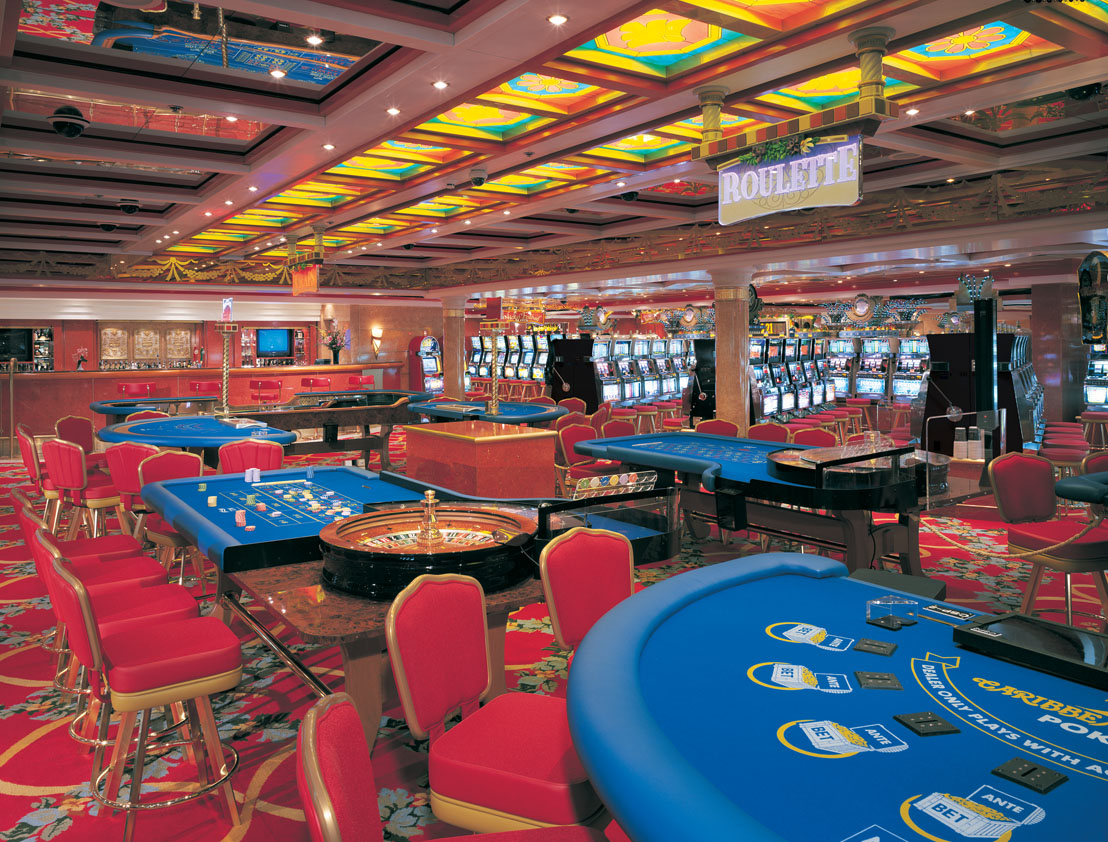 ---
FREE at Sea Offers:
FREE Unlimited Open Bar
FREE Specialty Dining
FREE Prepaid Service Charge
FREE WiFi Package
Extra Guests Sail FREE

Please note: You do not receive all of the offers. You will receive 2 if booked in Balcony Categories and 1 if booked in Ocean View Categories. An 18% surcharge per offer will be automatically added to cruise fare at time of booking.
---
Insurance:
You're covered for trip cancellation, trip interruption and trip delay.
BookSafe provides reimbursement for the prepaid, non-refundable, unused portion of your vacation should you need to cancel or interrupt your vacation due to unexpected illness, injury, job termination and other covered reasons as listed in the plan. The plan also covers additional out-of-pocket expenses for meals and accommodation, as well as for travel expenses to catch up to the vacation due to covered travel delays. Best of all, if your reason for cancellation is not covered for reimbursement under the plan, we provide you with a credit for a future cruise.
---
Required Documentation:
Caribbean, Bahamas & Florida, Bermuda, Alaska, Mexican Riviera, Canada & New England, Pacific Coastal
For U.S. Citizens - You're required to carry:

A Valid Passport
OR
Proof of Citizenship (see below) AND Government-issued photo ID

State certified U.S. birth certificate (Baptismal paper, hospital certificates of birth, and Puerto Rico birth certificates issued prior to 7/1/10 are not acceptable.)
Original certificate of U.S. naturalization
Original certificate of U.S. citizenship
U.S. Consular report of your birth abroad
OR
WHTI (Western Hemisphere Travel Initiative)-compliant documents (click here to for more information.)
*A U.S. citizen under the age of 16 does not require a government-issued photo ID.
Norwegian Cruise Line strongly recommends all guests to obtain a passport for their cruise vacation for the following reasons:
If you miss your ship at its scheduled U.S. departure port and need to travel outside the U.S. to meet your ship.
You unexpectedly need to depart the ship from a foreign port prior to the end of sailing, a passport would be required to leave or re-enter the U.S. by air.
---
Complete Forms Prior to Booking:
Passenger Form: http://www.emailmeform.com/builder/form/BWk4d1L57Ttb0
Credit Card Form: http://www.emailmeform.com/builder/form/1b9c1dhiRF1lre