Description
What A Diva Won't Do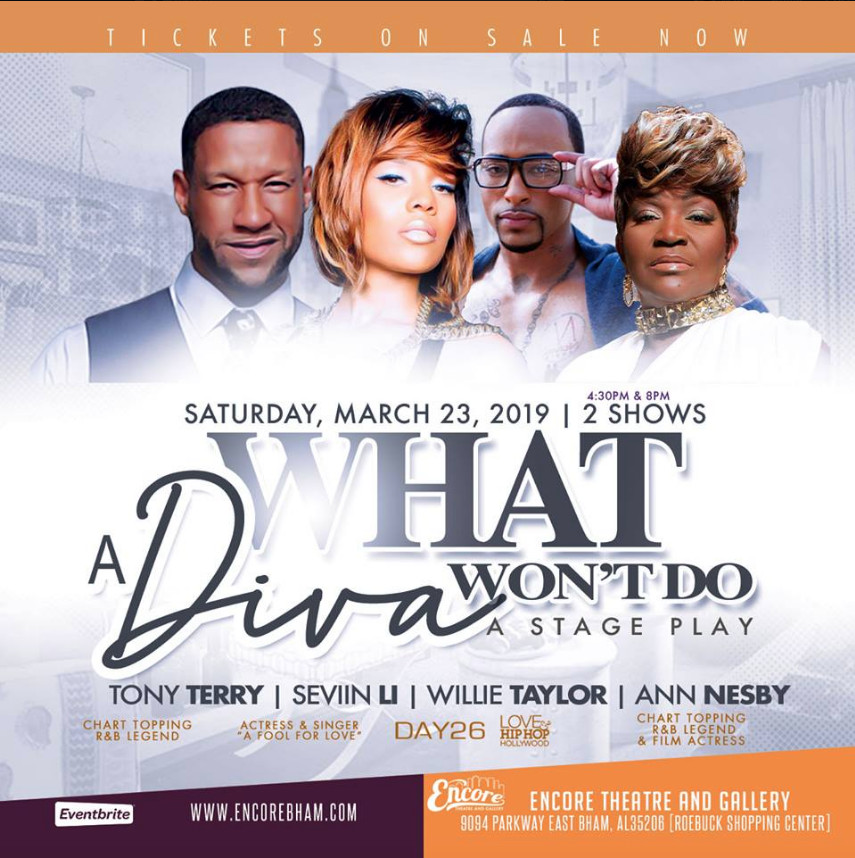 Synopsis
The relationship of Davina Brooks and her husband Dominique seems to be one to be envied. Their picture perfect life is everything she could have imagined. The beautiful couple are the envy of their friends and colleagues. After a life time of nothing, Davina has found safety in her picturesque marriage. When a secret emerges that threatens the very stability that she has always longed for, Davina must quickly decide how far she's willing to go to standby her man. She will have to determine "What A Diva Won't Do".
All Seating is First come, first serve.

Doors will open at 45 minutes before showtime.