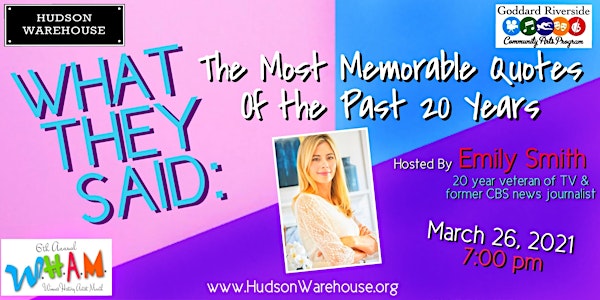 WHAM 2021! What They Said: The Most Memorable Quotes from the Past 20 Years
NOW STREAMING: Hudson Warehouse's new documentary What They Said: The Most Memorable Quotes from the Past 20 Years
About this event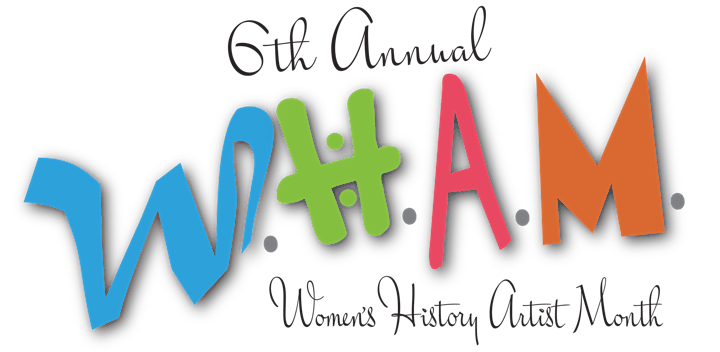 NOW STREAMING: See What They Said: The Most Memorable Quotes from the Past 20 Years! The documentary premiered on Friday, March 26, 2021, at the WHAM festival. The video will be accessible through March 31, 2021.
Hudson Warehouse presents the most memorable events from the last 20 years with this unique documentary. By selecting news footage and television footage, together with diverse female voices, this documentary expresses the words that have informed and influenced our world for the past two decades.
Host Emily Smith is a 20 year veteran of television journalism and a former CBS journalist. Ms. Smith will introduce our video and guide us through issues such as family, relationships, career, identity, and more. This program is lively, humorous, relevant, and thoroughly entertaining.
What They Said: The Most Memorable Quotes from the Past 20 Years
Written, Directed & Produced By
Susane Lee
Edited By
Nicholas Martin-Smith
Hosted By
Emily Smith
Featuring
Deborah Bjornsti
Jessica Carmona
Jill Clarke
Emily Sarah Cohn
Linda Elizabeth
Ayako Ibaraki
Roxann Kraemer
Pooya Mohseni
Saundra Santiago
Heaven Stephens
Benja K. Thomas
Azumi Tsutsui