A one-woman play about the journey to find the superhero within
About this event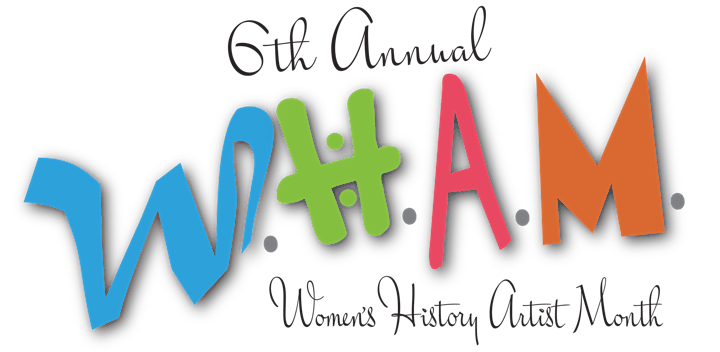 BACK BY POPULAR DEMAND! Valerie David live-streams excerpts of The Pink Hulk, followed by a talkback and audience Q&A with Erin Fairman, breast cancer survivor and founder of 3TG (3 Tier Giving).
Now battling breast cancer after fighting off lymphoma, Valerie does something most people facing cancer in their life probably wouldn't think of doing. With a fear that she might lose the girls, she takes them out for one last hurrah: Time to get LAID!
And does she succeed? Is there a happy ending? Come see the show to find out! This sexy, adventurous award-winning solo show follows the triumphant journey of one woman seeking her own "hulk-like" strength to find her superhero within to become a THREE-TIME CANCER SURVIVOR.
An empowering and true inspiring story! With plenty of humor -- guaranteed!
The Pink Hulk is written and performed by Valerie David; directed by Padraic Lillis and Maris Heller.
More about Valerie David and The Pink Hulk
Valerie David is the writer and performer of The Pink Hulk: One Woman's Journey to Find the Superhero Within. It is her award-winning, internationally acclaimed, inspirational solo show that chronicles her journey to become a three-time cancer survivor -- first Non-Hodgkin's Lymphoma (1999), Stage II Breast Cancer (2014-2015) and then Stage IV Metastatic Breast cancer (2018-2019), which she has conquered. Valerie is a true superhero -- she currently has no evidence of disease and no trace of her cancer as of April 2019.
The Pink Hulk has been accepted into 38 different play festivals worldwide and is a testament TO NEVER GIVE UP! It has won several awards including the Audience Choice Award in the Shenandoah Fringe and WOW Award in Sweden's Gothenburg Fringe, and Valerie has been touring the show since 2016. Valerie and The Pink Hulk have been featured on TV, radio, in publications and on podcasts, including NBC 4 New York, CBS, FOX, amNY, Heal magazine, The IndyStar, Breast Friends Cancer Support Radio Network, Mia's World, First Online With Fran, The Crisis Help Show, and Reykjavik Fringe Festival podcast.
Valerie is a member of the Solo Arts Heal collective, where a group of artists perform their solo shows as inspiration and empowerment; and also Broadway Hearts, where she is part of the Broadway community performing weekly virtual singalongs at children's hospitals nationwide to bring smiles and joy to children in need. Valerie is a published writer, including in the MSK Visible Ink Writing Program Anthologies, Cure Today, Broadway World, and her poem, The Coronavirus & Metastatic Cancer Spoken Word Poetry, was published in The Collection by Open Doors NYC. Valerie wishes to thank the WHAM Festival and the WHAM team -- this is her third time performing in this amazing festival. For more info on Valerie and her show, visit pinkhulkplay.com, Facebook (@PinkHulkPlay), Twitter (@PinkHulkPlay) and Instagram (@PinkHulkPlay).
"Her journey on stage can barely be called 'acting' because of how genuine it is - as though a light emanates from her very soul to make both her and her performance glow. Watching Valerie David perform The Pink Hulk: One Woman's Journey to Find the Superhero Within is something so rare and so marvelous; it is the most powerful and poignant two hours I have ever spent at a theater. Her performance is life changing ... and we should all be a little grateful that there are people like Valerie David to lighten the way ..." -- Broadway World