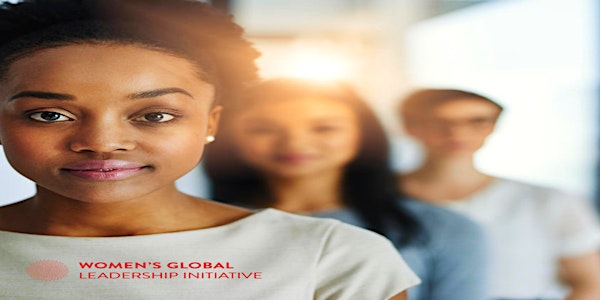 WGLI Women's Leadership Development-Coming Back Stronger (free of cost)
Sign up today to learn career building strategies, invest in your future, and connect with your truth!
About this event
Thrive in a post-pandemic world, stronger than yesterday.
Virtual Leadership Program Topics:
Imposter Syndrome - Conquer the whisper of doubt challenge, social conditioning, and make the best choices.
Financial Literacy - Learn the tools and knowledge to become financially independent.
Personal & Brand Identity - Lead with your authentic power and remain true to yourself.
Negotiations - Negotiate from the onset of your career to advance and achieve equal and fair pay.
___________________________________________________________________________
94% of past participants say they would recommend the WGLI program to a friend.
Testimonials from past WGLI program attendees:
"I just wanted to share this with you ladies, and thank you all for helping me to garner the experience and confidence to go after what I want, and to create opportunities for myself, even when no one else sees them."
"This program serves as "the awakening" we all need—to realize that we are capable of much more"
"Meeting all the inspiring women from the program showed me that I was not alone, and having a nonjudgmental and supportive environment started to increase my confidence and self-esteem little by little."
Last workshop of the year and tickets are limited. For more info visit: www.wgli.org or call 415-737-9454
A program to address education and employment recovery efforts
In an effort to reach the women who would benefit most and begin to prepare women for next steps, WGLI is setting out to partner with Bay Area agencies that provide vital access and support services to underrepresented women: Women's community service providers, public health agencies, and non-profits are among agencies who serve the largest number of women who need assistance.